Shareholders arriving at Groupon's annual meeting in Chicago yesterday got a surprise: a throng of PETA members calling out the company for promoting SeaWorld, UniverSoul Circus, Ringling Bros., and other notorious animal exploiters.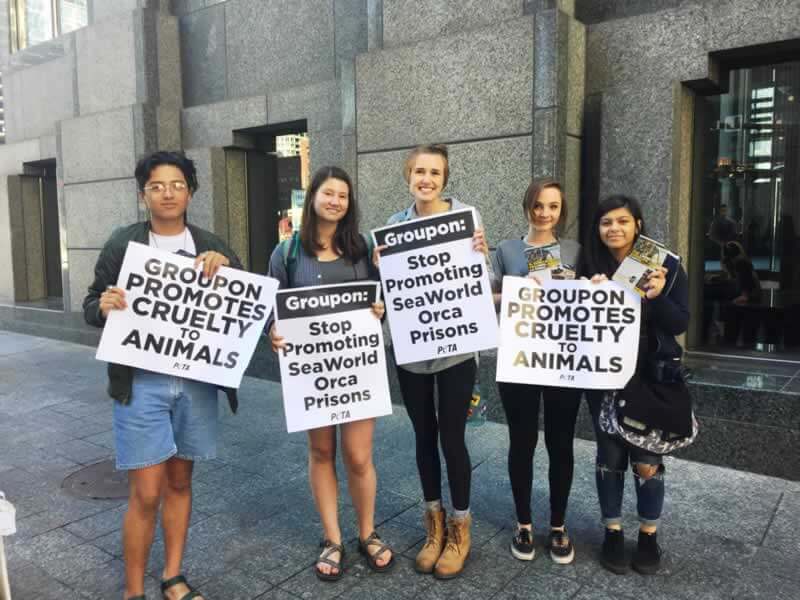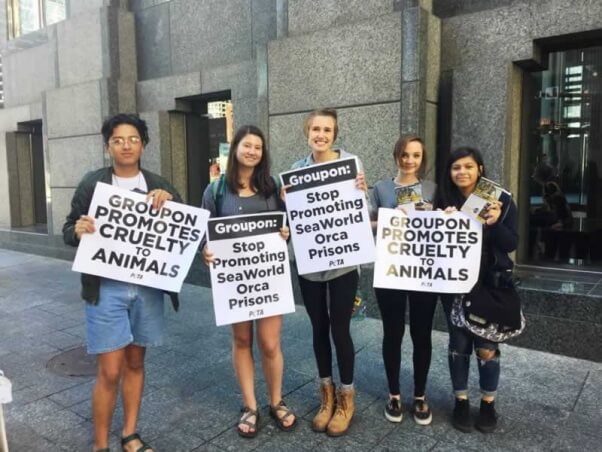 Inside the meeting, a PETA member spoke passionately in support of the shareholder resolution that PETA submitted in January, which urges Groupon to stop offering discounts to cruel animal performances.
Her statement read, in part, "At a time when public opposition to the use of animals for entertainment is as strong as it's ever been, Groupon continues to promote an industry that separates mothers from their babies, imprisons animals in inadequate environments, and deprives highly intelligent, emotionally complex animals of everything natural and important to them."
Ticket sales to SeaWorld, Ringling Bros., and other abusive animal acts are down for a reason. The public has overwhelmingly turned against businesses that imprison and exploit animals, and Groupon should follow their lead.
What You Can Do
Let Groupon know that profiting from cruelty to animals is a raw deal.