Although the thermometer read minus-11 degrees Fahrenheit, two PETA beauties wearing bikinis handed out delicious meat-free "wings" in downtown Regina yesterday. Their goal? To persuade Grey Cup viewers to give healthy and delicious vegan food a try during the big game this year—it might just help them to be around for many more Grey Cup matches to come.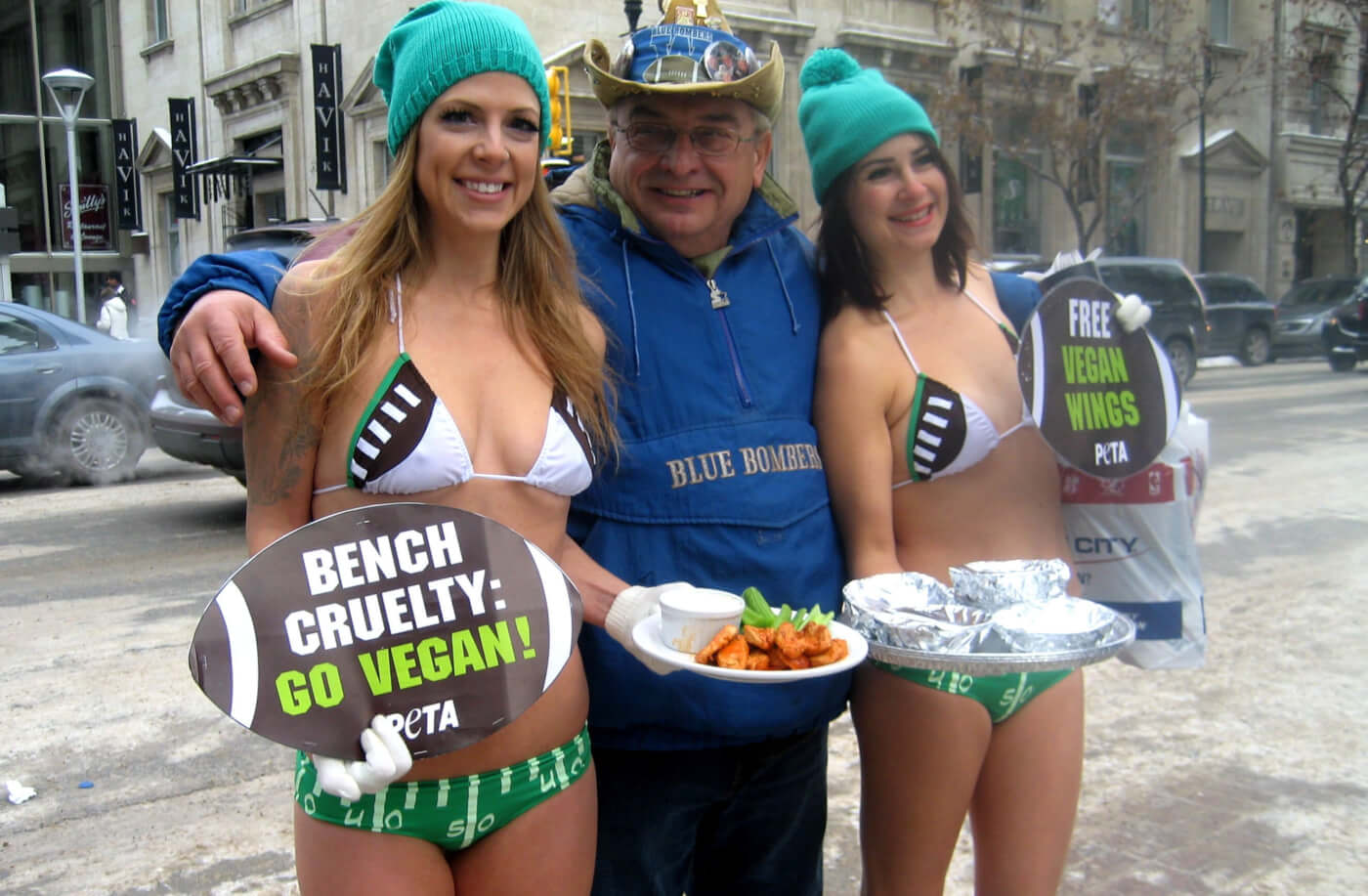 With all the delicious vegan options available, everyone should throw a flag on meat—and that includes football fans. No matter which team you place your money on to win the Grey Cup, going vegan is always a safe bet.
Need game-day recipe ideas? Try our football-season recipes!