This should earn a "woof, woof, woof" from Arsenio Hall: Flo Rida announced on The Arsenio Hall Show that he has gone vegan.  "It's been great—I've been seeing a great change," the rapper gushed. "I feel great. I feel energetic."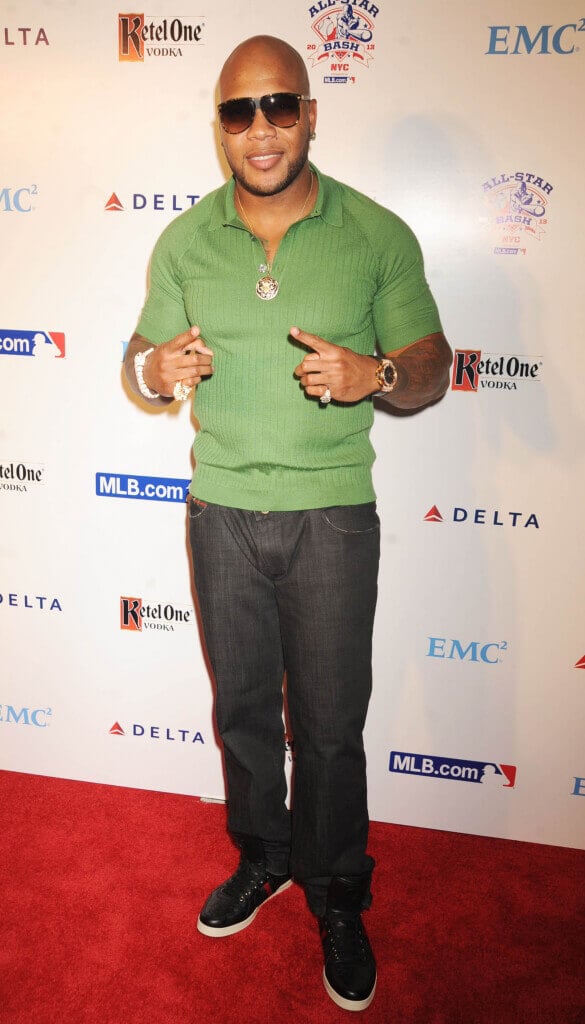 ©StarMaxInc.com
In other celebrity news:

And when the two friends started horsing around, of course they made it about animals, with a live demonstration of how foie gras is made:
Jay Leno's opening joke on a recent episode of The Tonight Show became an unexpected ad for going vegan. Jay told his audience, "PETA says today's turkeys are so fat, they can't stand up, they're prone to heart attacks, and they have trouble mating. No, I'm sorry. That's what the turkeys are saying about us."
Fans of turkey-free fare can check out Woody Harrelson's new vegan restaurant, Sage Plant Based Bistro & Beer Garden. The venue serves up vegan comfort food and beer, accompanied by live music, in Culver City, California.
You might spot Boy George at Sage. Vegan eating and exercise helped him shed 56 pounds and keep it off. Now he keeps "before" and "after" pictures on his phone so that he can show off the "flattering me" and the "unflattering me."
Where will you be tonight? A lot of us animal folks will be on the couch, tuned in to the CW to catch the season premiere of Nikita, starring our girl Maggie Q.
And on Twitter this week, Ellie Goulding loves her faux-leather Stella McCartney boots, and we can't get over the latest hilarity from Ricky Gervais:

To keep up with what all your favorite stars are doing for animals, follow @PETA on Twitter.