Grooming isn't just a beauty treatment—it's vital to animals' health and well-being. Max's guardian called PETA because his right rear leg had been badly swollen for at least three days. He couldn't bear weight on it and was crying out in pain. She suspected that he had been bitten by a poisonous spider, but when PETA's fieldworker came to check on him, it quickly became clear that he was suffering from something else—something shocking.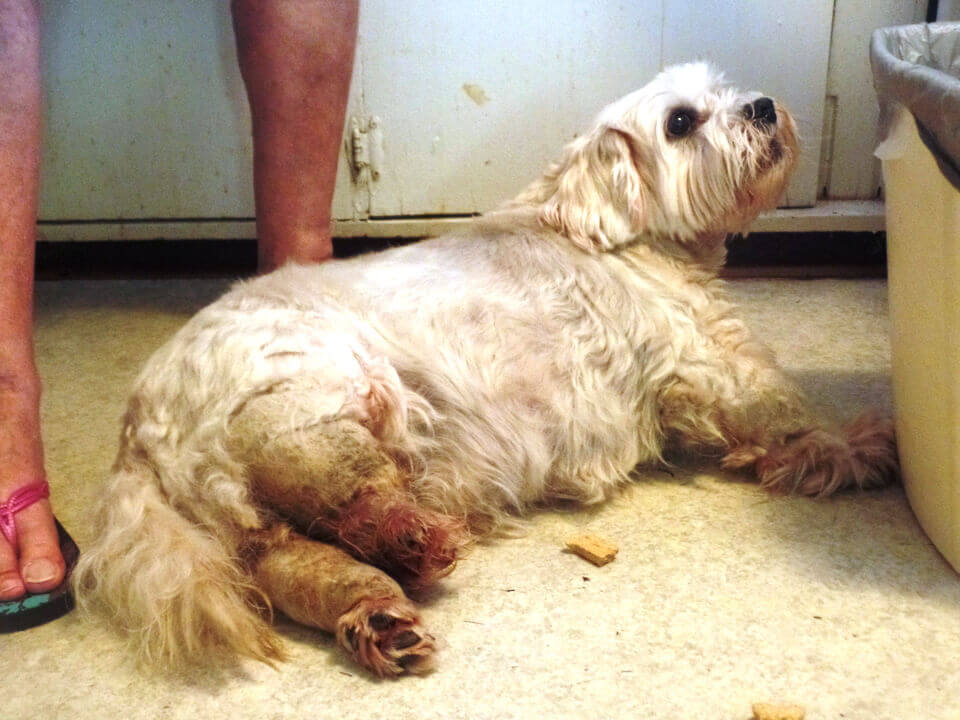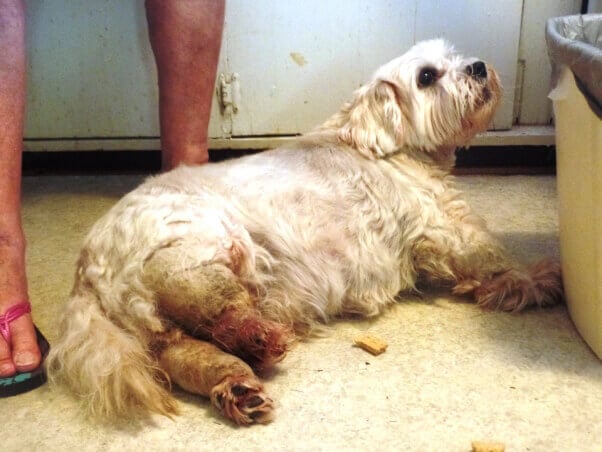 Max's other rear leg looked just as swollen. And when our fieldworker asked his guardian about it, she pointed out that the swelling was actually matted hair that had built up on his legs and said that he wouldn't let her cut the mats off. The mats were so severe that they appeared to be cutting off his circulation—which explained why he was in so much pain and couldn't walk.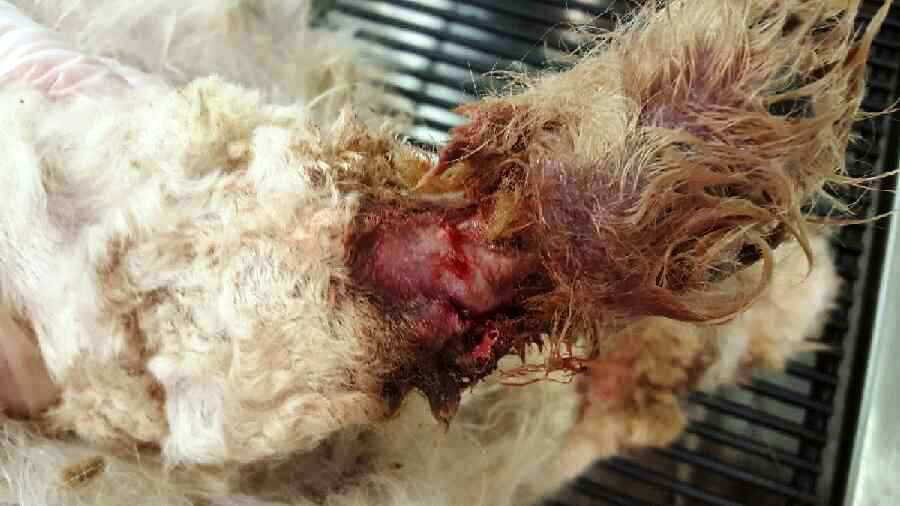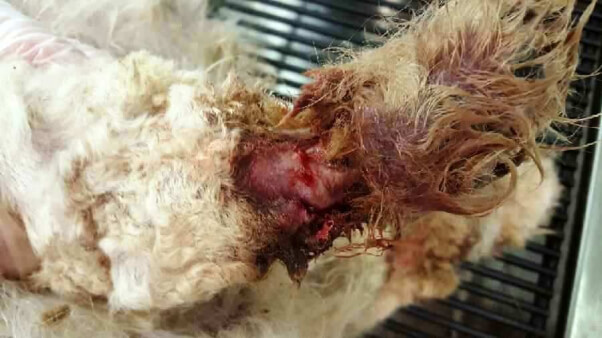 His elderly guardian was on a fixed income and had no money for veterinary services, so our fieldworker picked Max up for free grooming on PETA's mobile clinic the next day. After sedating him, PETA's veterinarian carefully removed the 3-inch-thick mats on his legs. They were so dense that even surgical scissors could barely cut through them. The circulation to his left rear paw was completely cut off, causing it to swell to twice its normal size, and his toes were cold and purple. When the veterinarian finally got through the mats, the skin and flesh underneath was dead and fell right off, exposing bone.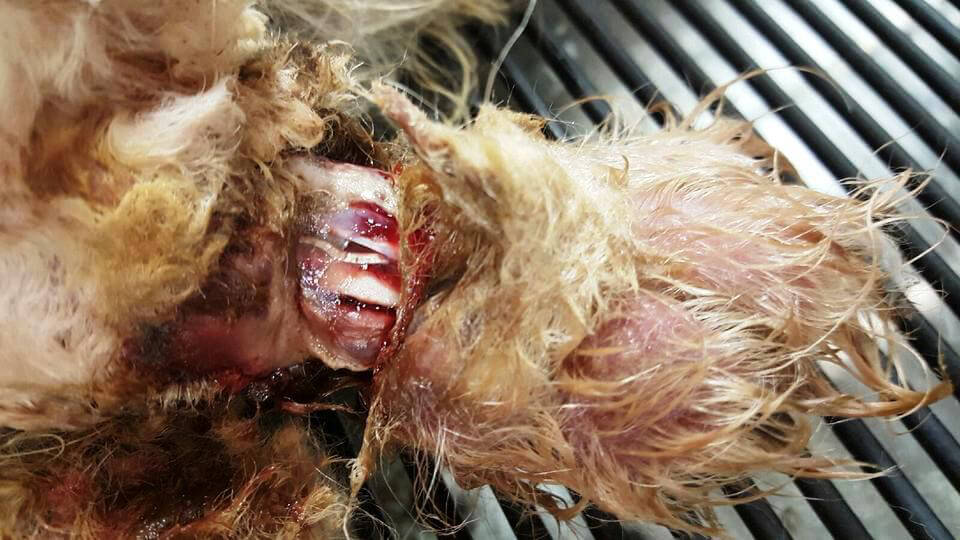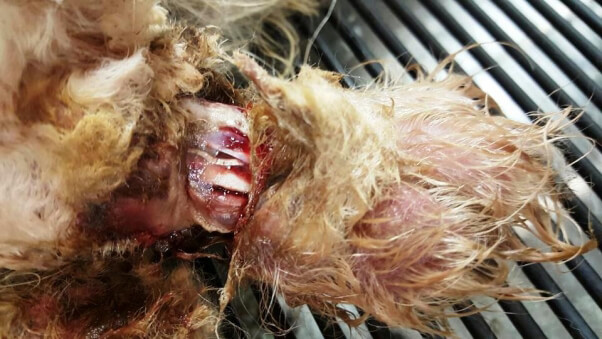 He had clearly been in extreme pain, and because of the severity of his injuries, he would have needed to have at least one, if not both, of his hind legs amputated. The veterinarian recommended that Max's suffering be ended. His guardian agreed and held Max in her loving arms while he drifted away, finally free of pain.
Max had suffered for a long time, and because his guardian couldn't afford veterinary care, his misery could have gone on for a lot longer. We need caring people to watch out for animals like Max. If you know of any animals who are suffering, you can make a difference: Help them by taking them to a veterinarian, if you can. If that isn't possible, please notify authorities immediately, and if they aren't responsive, get in touch with PETA.
And please, don't let anyone shrug off the importance of regular companion-animal grooming. Explain that matting can lead to painful and damaging conditions. Because there have been many reports of accidents and injuries to animals at grooming salons, we recommend do-it-yourself grooming at home. It's easy when done regularly and can strengthen your bond with your animal companions.