It breaks our hearts to report the passing of Roxie "Rock Star" Patterson, a little wiggly slip of a dog with an exuberant personality as big as a 20,000-seat stadium. Roxie was rescued 11 years ago by PETA cruelty caseworkers after one of the other dogs in her home killed the family's cat and started eyeing her next. The caseworkers discovered that poor little Roxie was also being bullied by the family patriarch because she wasn't "macho" enough. Roxie won the heart of former PETA Foundation Director Jannette Patterson and thereafter went with her everywhere. She seemed to enjoy flying and napping under Jannette's airplane seat, always ready to give her a smooch upon arrival.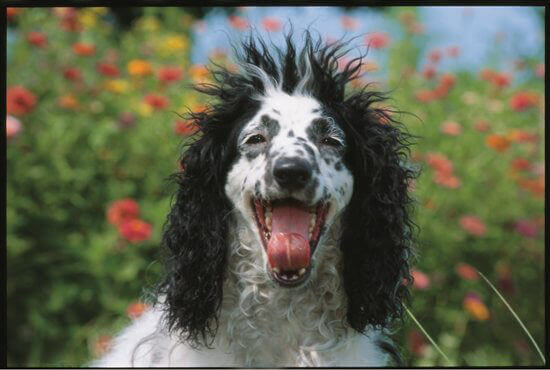 We knew Roxie by another name, too—"Noodlehead," for her silly natural '80s hairband hairdo. She became internationally famous after she was featured on the cover of Animal Times and the PETA calendar, on PETA holiday cards, and in a spay-and-neuter public service announcement with John McEnroe. She was even chosen by the New York Daily News as New York City's Ugliest Dog (go figure).
To commemorate the 11 years that she shared with Roxie, Jannette is dedicating the next 11 days to helping other animals who are abused, as Roxie once was. For every dollar that Jannette spends on non-essential items (such as shoes, clothing, books, and coffee-shop lattes) during the next 11 days, she is going to donate an equal amount to PETA's "Roxie Rules" Matching Fund—and she's asking her friends, family, and fellow PETA members to do the same.
We know that Roxie's passing leaves a big hole in Jannette's heart and in the universe. We are grateful that Jannette, in typically kind Jannette fashion, has chosen to channel her grief into helping us rescue the next canine rock star out there waiting for a chance to show everyone what she's got. Rock on, Roxie.