Because Texas A&M University (TAMU) continues to breed golden retrievers and other dogs with muscular dystrophy and subject them to cruel experiments and miserable, pain-filled lives, a larger-than-life "dog" led PETA supporters in a spirited protest near the campus.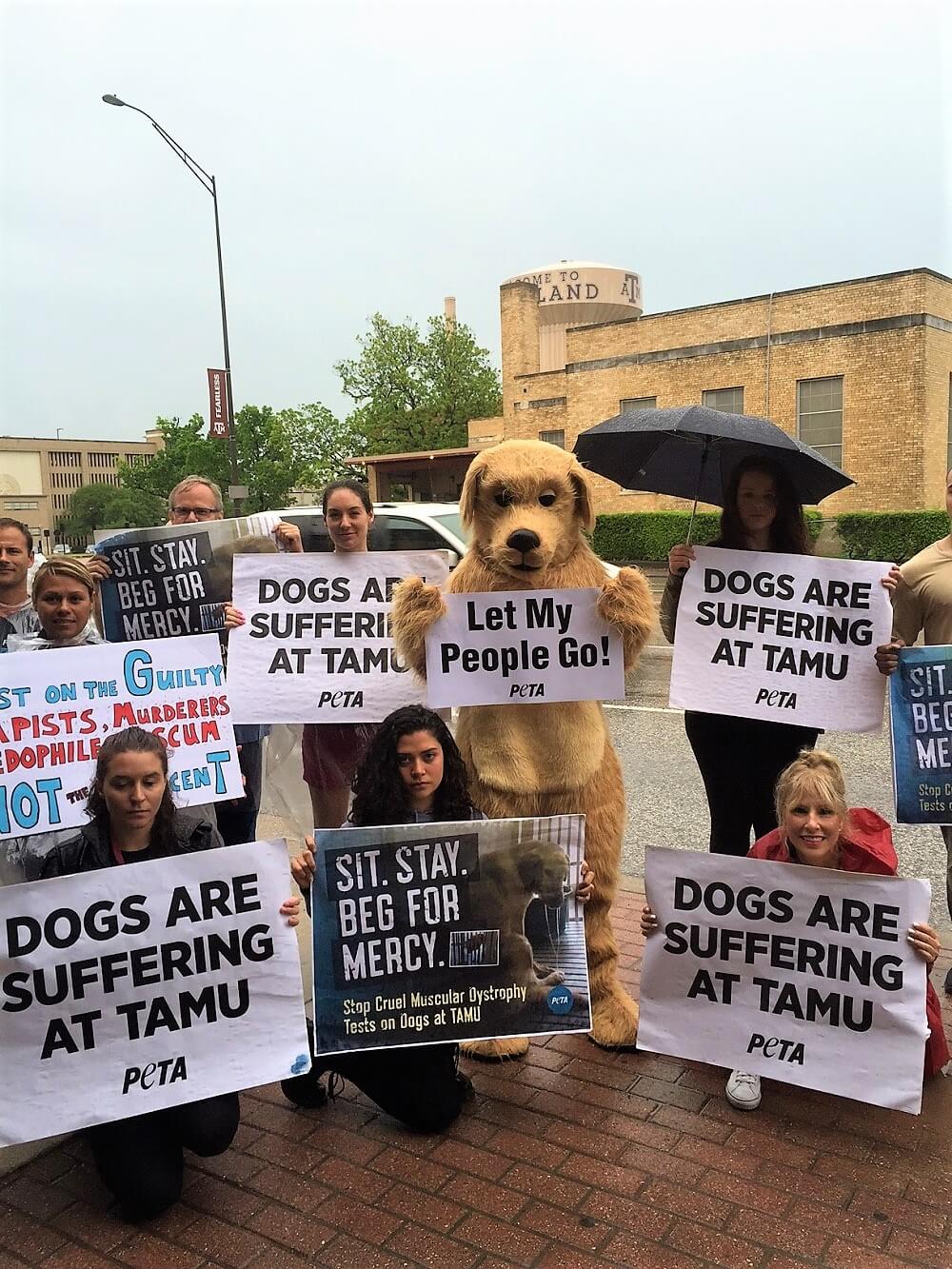 With a sign proclaiming, "Let My People Go!"—plus posters displaying photographs from TAMU's laboratory that show dogs who were deliberately bred, often by artificial insemination, to develop a crippling and painful form of muscular dystrophy—supporters demanded an end to the experiments as well as the dogs' release for adoption into good homes.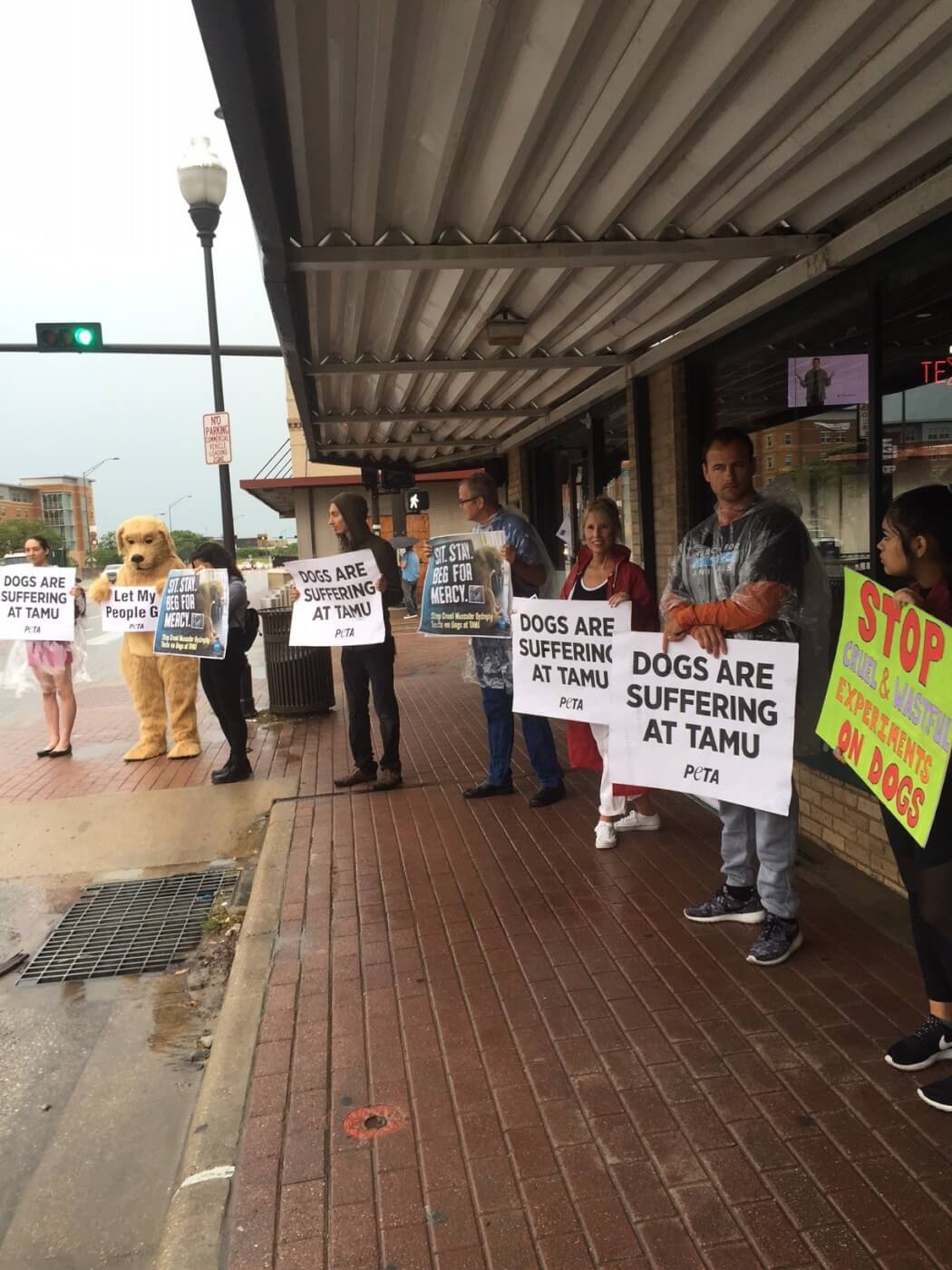 Tuesday's demonstration comes on the heels of information released by PETA about the miserable lives of two golden retrievers named Jelly and Peony, who spent most of their lives in TAMU's laboratories.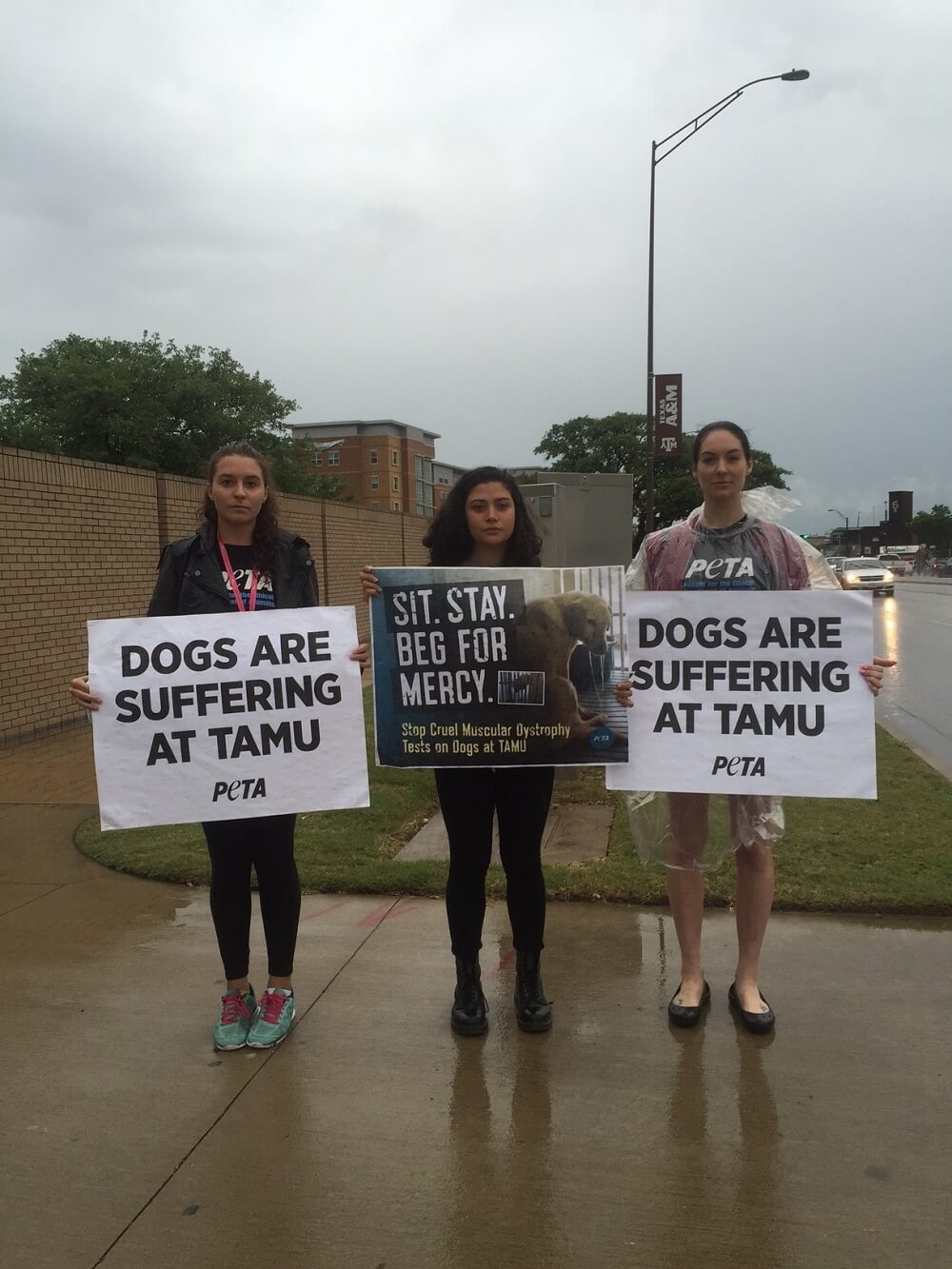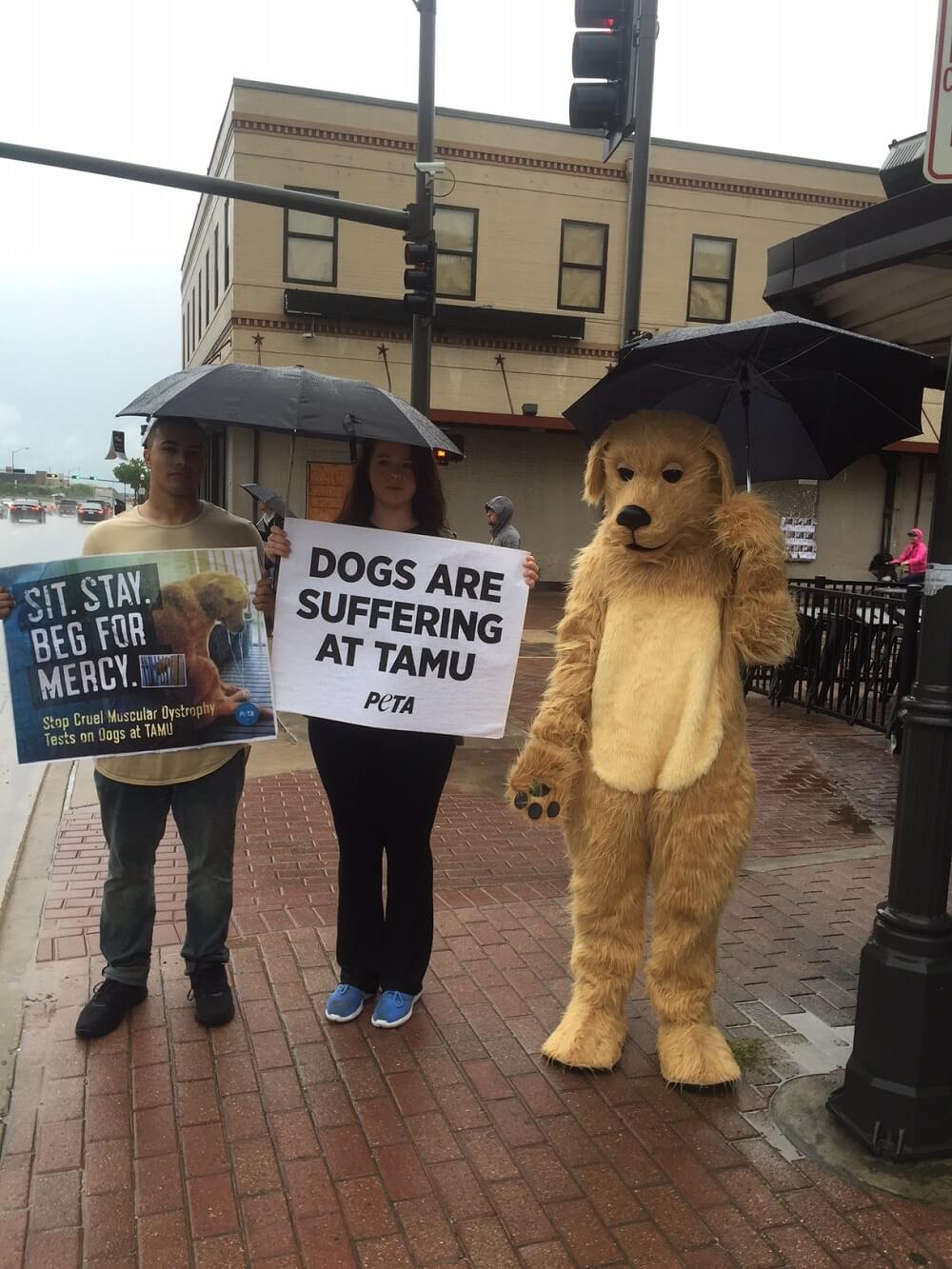 The school needs a reality check. After more than three decades of making dogs suffer, there is still no cure for the disease in humans.
Eyewitness video footage obtained by PETA shows dogs who struggled to walk, swallow, and even breathe in TAMU's laboratory.
Those who didn't exhibit symptoms but who carried the gene for muscular dystrophy were used for breeding so that the laboratory would have a continual supply of animals with the canine form of the disease. Video footage shows gene-carrier dogs frantically pacing on the hard, slatted floors and gnawing in frustration on the bars of small, barren cages.
PETA supporters like you can help end these cruel, senseless experiments.
TAMU must commit to modern, animal-free research methods that will actually help people.
Please urge the university to close its dog laboratories, stop breeding muscular dystrophy–afflicted dogs, and release all dogs for adoption into good homes.