It's been more than three months since earthquakes convulsed Syria and Turkey, killing, injuring, and displacing countless humans and other animals. The lifeline to dogs, cats, and other survivors—through the support of PETA's Global Compassion Fund—remains vital as animal shelters in both countries struggle to cope. They face a shortage of medications and are surrounded by deep poverty—and countless dogs and cats are desperate to find food. We continue to help in Aleppo, Syria, and a PETA team from Europe was back on the ground in Antakya recently to help in Turkey, where they've rescued 290 dogs and cats.
Another shipment of food and veterinary supplies recently reached animals in Syria. It's not as easy as one-click shopping to get deliveries into the war-torn country, but Global Compassion Fund–backed teams have pulled out all the stops for the many destitute animals there, and their determination prevailed.

In Turkey, another earthquake rattled the partner veterinary clinic in Adana, but everyone inside the building is safe—including safe – including the animals still recovering there, like big boy Omar.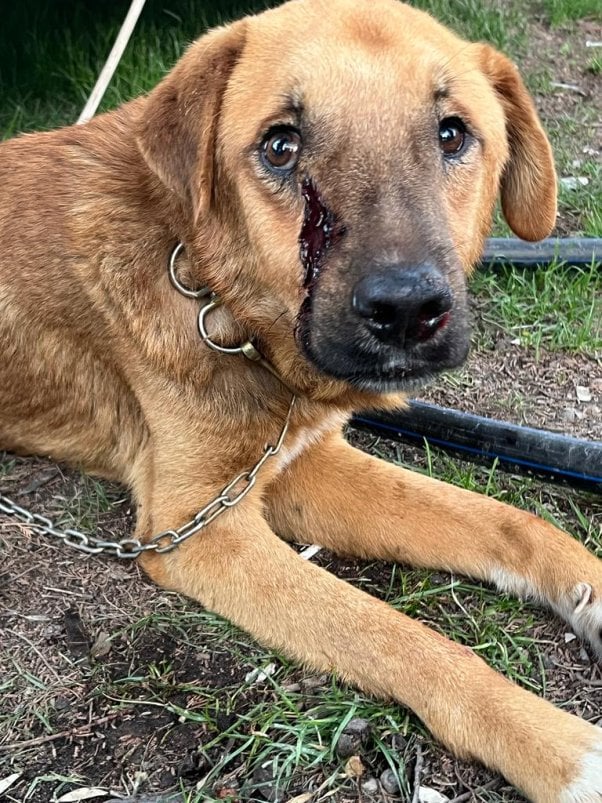 This sweet dog was suffering from a terrible face wound when the team found him in a park in Antakya. He also had a big tumor on his head and has since undergone surgery to remove it. Omar is recovering well, thanks to the clinic's care.
Two patients who had the longest roads to recovery—Tarkan and Judy—have been adopted! Virtual champagne corks were popping when these two sweethearts were finally well enough to have their bags packed and move in with their new families.
How You Can Help Animals in Syria, Turkey, Ukraine, and Elsewhere!
Cats, dogs, and others in Syria, Turkey, and elsewhere need aid right now and for months and years to come. Your donation to PETA's Global Compassion Fund will support rescuers and provide care for animals who may not have any other hope.
Check Out the Latest Updates from the Rescue Team:
---
How to Help Animals in Turkey: Support the Global Compassion Fund
This latest crisis comes as PETA Germany and its partners in Ukraine are still actively helping abandoned and injured animals on the front lines of the war there, providing them with food and veterinary care. All such resources are supported by Global Compassion Fund donors.
Please don't wait—animals' lives are at stake. Your generous donation will give a real boost to rescuers who are helping animals in Syria, Turkey, and elsewhere around the globe.