It's not every day you see a giant fish teaching folks about compassion! During this year's World Day for the End of Fishing, PETA's larger-than-life "fish" mascot, Tiffany Tuna, took to the streets of Tallahassee, Florida, to hook people on some vegan goodness.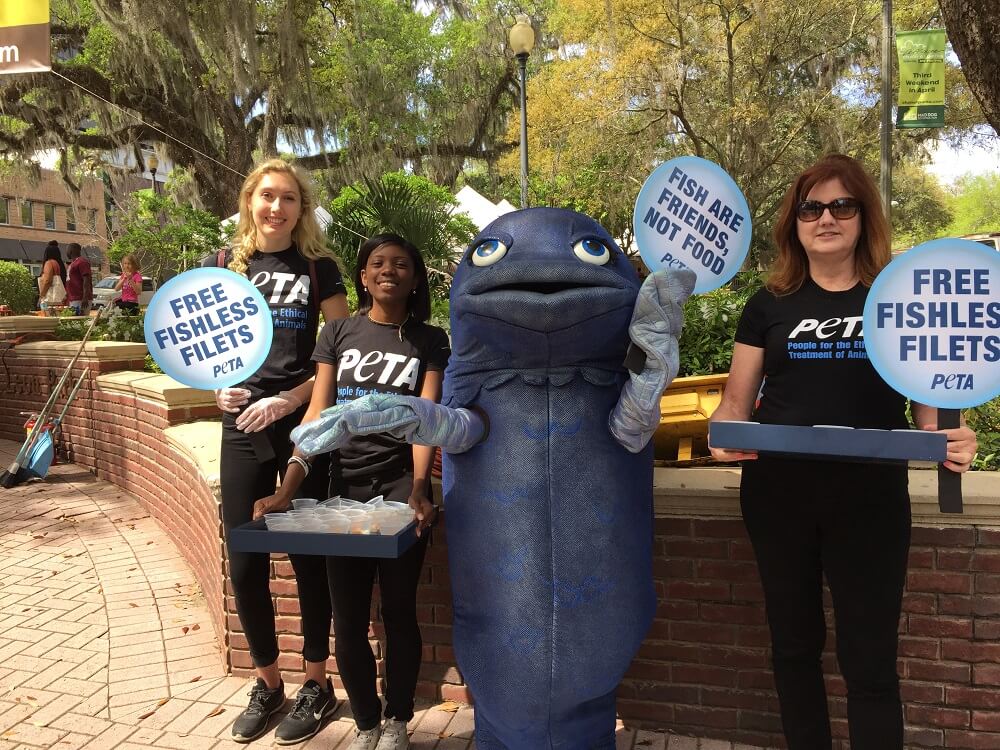 Armed with signs proclaiming, "Fish Are Friends, Not Food," she and accompanying PETA members gave away free Gardein Fishless Filets—complete with vegan tartar sauce—to curious, hungry pedestrians.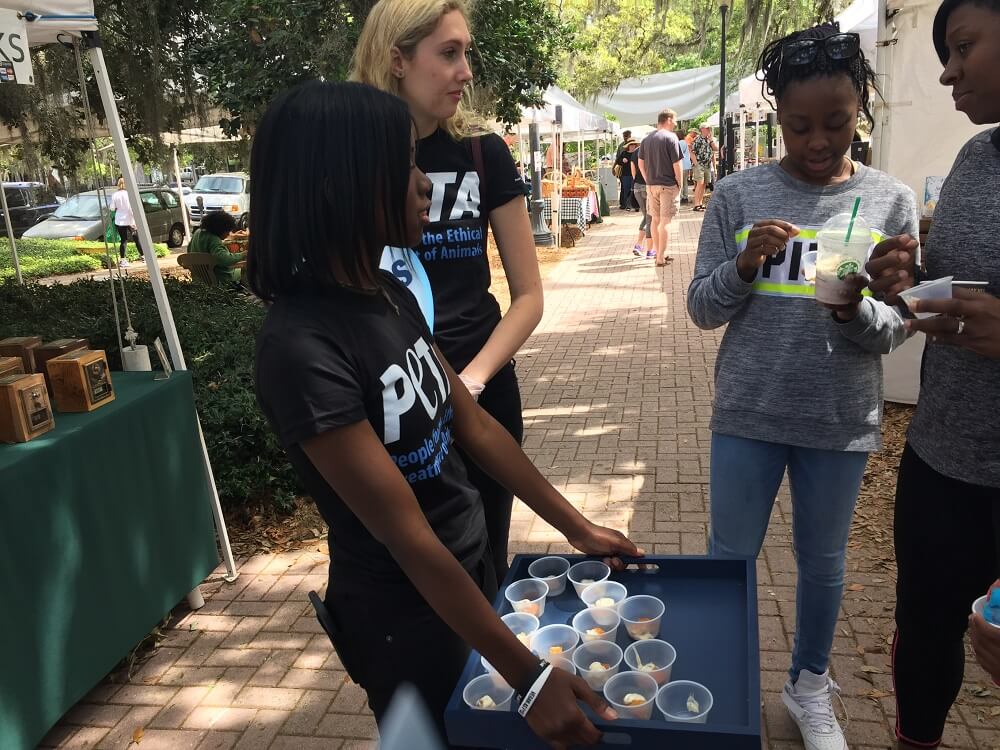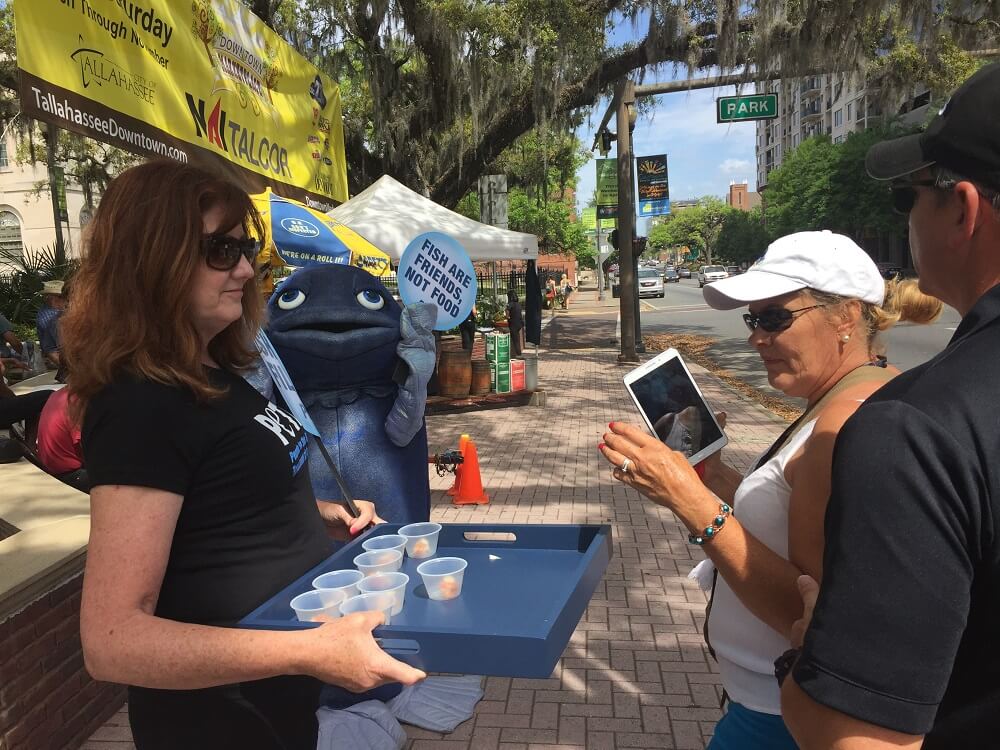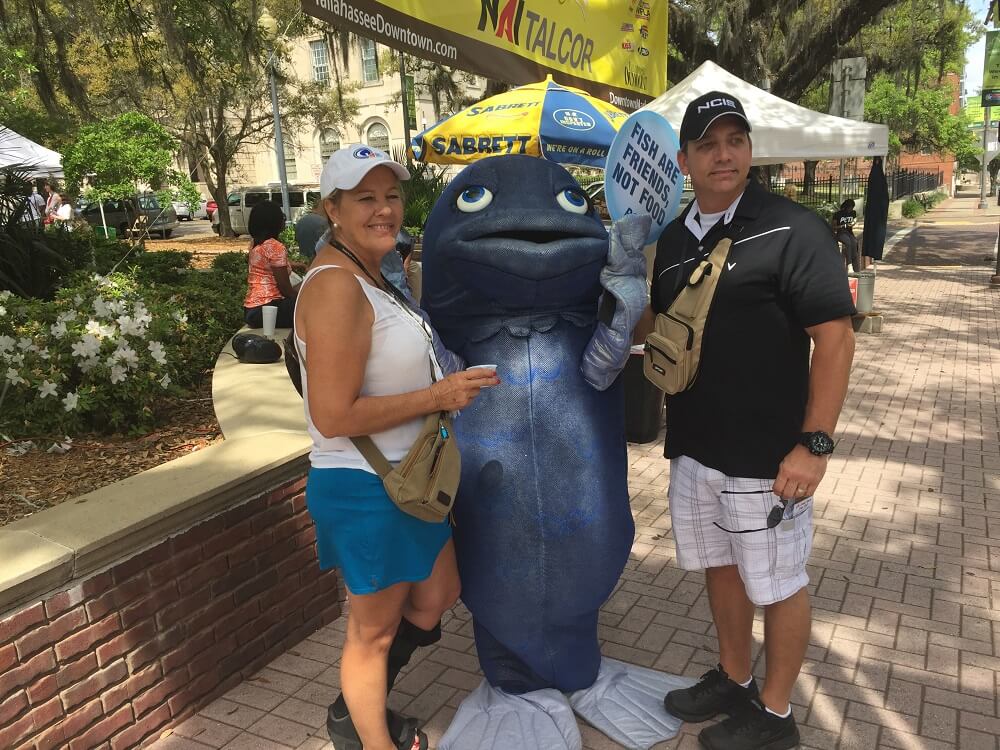 Fish feel pain and fear, just as dogs, cats, and humans do.
Fish are skewered through their sensitive mouths and torn from their homes for "sport." Many are dragged out of oceans in huge nets (along with unintended victims, such as dolphins, turtles, seals, and others) and slowly suffocate or are crushed to death. The fish who survive are often still alive when their throats and stomachs are cut open.
What You Can Do
PETA is calling on people everywhere to choose vegan meals and spare sensitive aquatic animals the agony of being impaled, crushed, cut open, and gutted.
Keep all animals off your plate by going vegan. Order our free vegan starter kit!