There's nothing more poignant than the voices of tomorrow speaking out today—and that's exactly what members of PETA's youth-led movement, Students Opposing Speciesism (SOS), are doing with their newly launched "End Speciesism" campaign.
Members of SOS stand in solidarity against speciesism—the misguided belief that humans are superior to other animals. Wearing trendy vegan clothes, donning animal masks, and wielding signs with messages such as, "All Beings Bleed the Same," the young activists are making it clear that they've had enough of the exploitation of animals for experiments, food, clothing, entertainment, or any other purpose.
Watch the video below to see why these Gen Z students want to end speciesism:
The campaign launch was celebrated with events at several hubs of young adult culture: Washington Square Park in New York City; Copley Square in Boston; Virginia Commonwealth University's library in Richmond, Virginia; and several other bustling spots.
In the coming months, these young animal rights activists plan to demonstrate in at least a dozen more cities urging folks to end speciesism.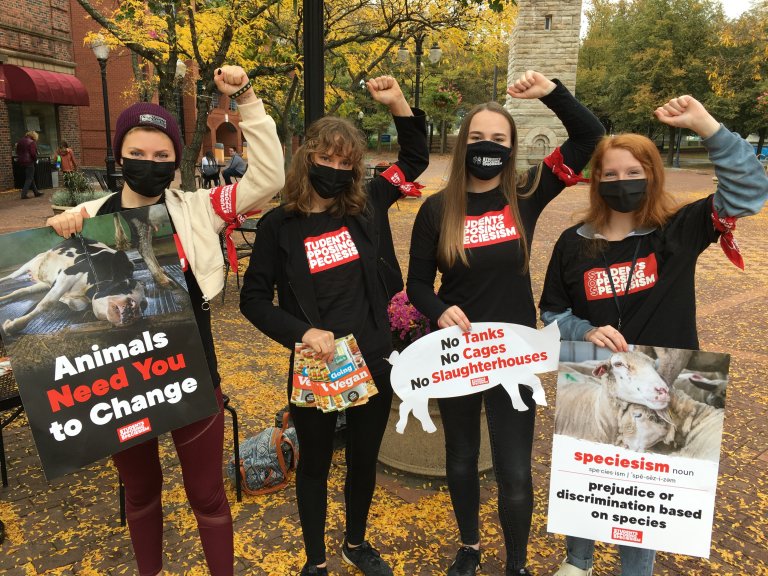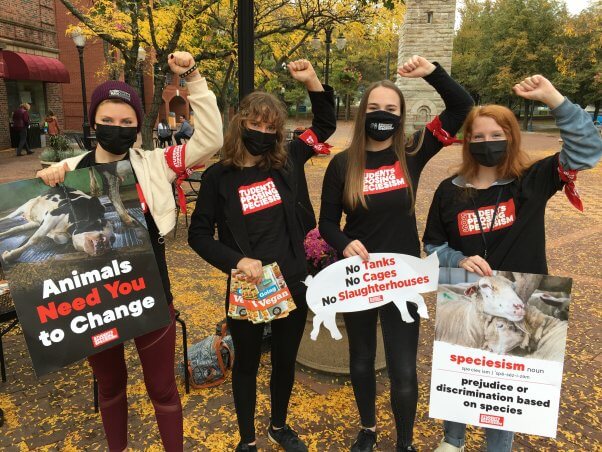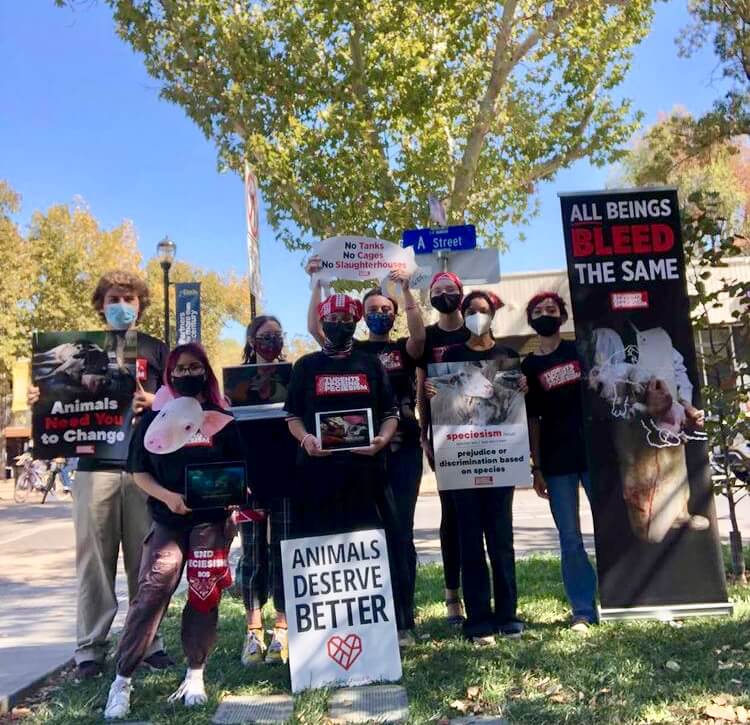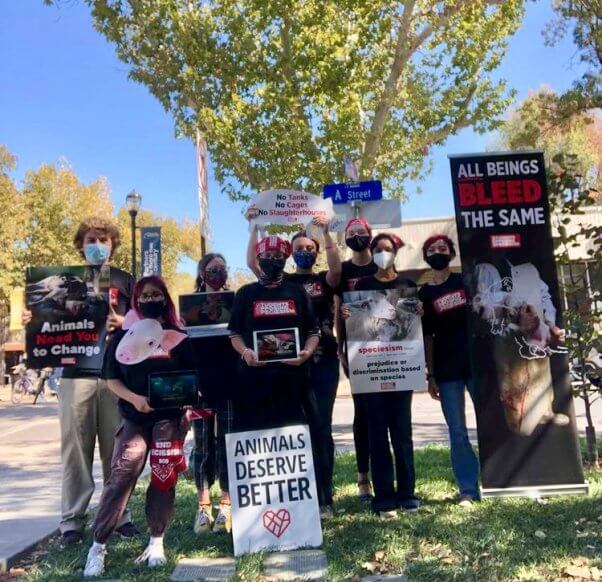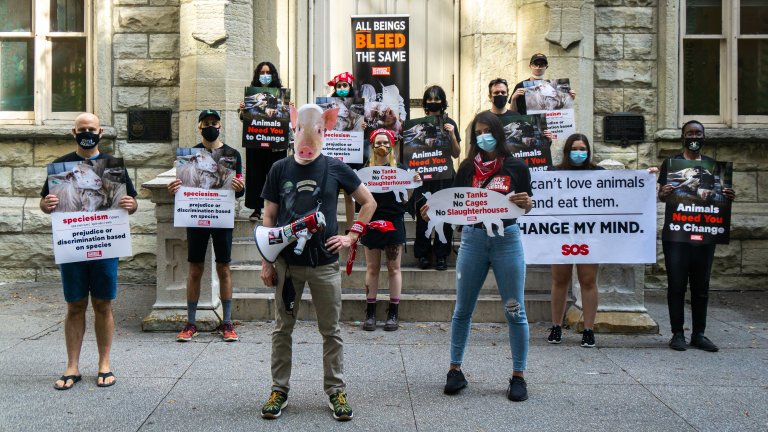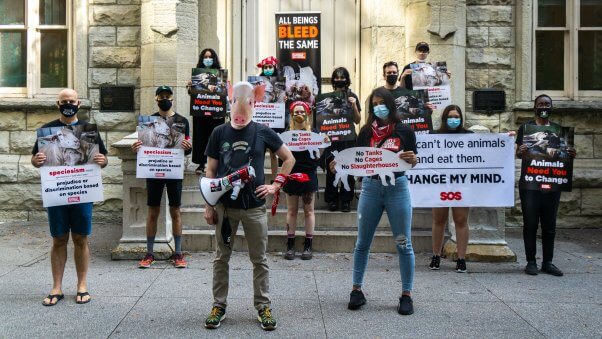 If you're a member of Gen Z looking for a way to get involved in the animal rights movement, join SOS today. As an SOS member, you'll get to know other passionate students and help bring about real change for animals, billions of whom are exploited by humans every year.
Make a Difference for Animals: Join the SOS 'End Speciesism' Campaign
Stand with other students to encourage the development of more vegan options at places like campus dining halls and Starbucks, explain to others why animals don't belong in a science lab, or start your very own campaign with help from PETA.
Join SOS today and be a part of the campaign to #EndSpeciesism. PETA will even help you organize your own "End Speciesism" event with a free protest kit!