Lolita, the solitary orca at the Miami Seaquarium, has spent nearly half a century in captivity. She has been without the companionship of another orca since 1980, when her tankmate, Hugo, died in an apparent suicide by ramming his head repeatedly into the tank wall. Today, following the 37th anniversary of Hugo's death, PETA has purchased stock in the Miami Seaquarium's parent company, Parques Reunidos, and will use shareholder opportunities to work to win the orca Lolita's freedom.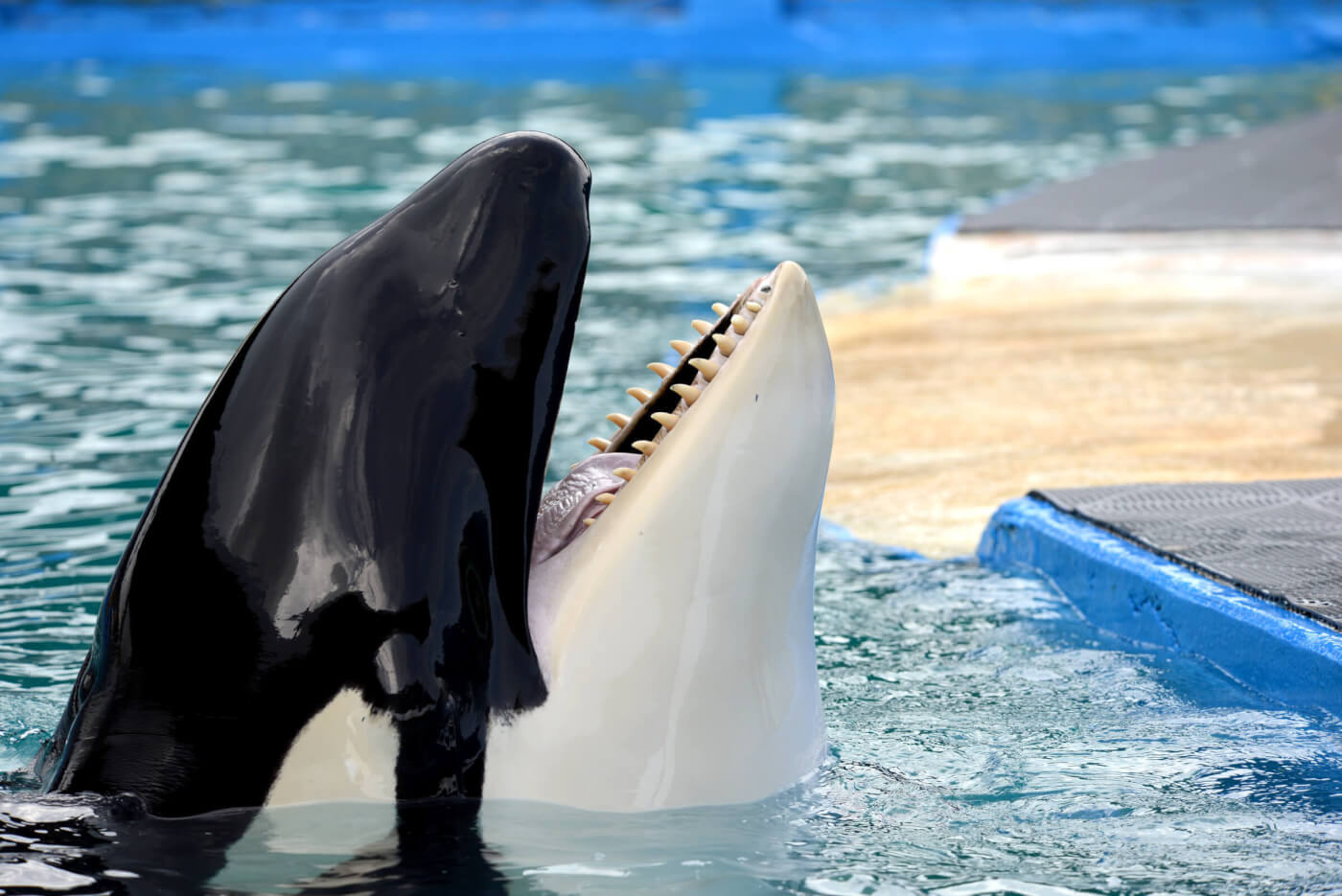 Parques Reunidos is also the parent company of Marineland in Antibes, France, which holds four orcas captive: Wikie, Inouk, Moana, and Keijo. At least 12 others have died there since 1970, including 19-year-old Valentin, who succumbed in 2015 to severe internal injuries, after a storm caused the oxygenation and filtration systems in his tank to stop working, leaving him trapped in a pool of muddy water. Just months earlier, his mother, Freya, also died, decades before the maximum life expectancy of female orcas in the wild.
"Lolita's extended family is still swimming freely in the ocean, and we want her to be reunited with them," said PETA President Ingrid Newkirk. "PETA is calling for all these highly intelligent, social animals to be released into seaside sanctuaries, allowing them to enjoy a more natural life and be rehabilitated for potential release into the ocean, where they belong."
What You Can Do
Join PETA and hundreds of thousands of other animal advocates in calling on Parques Reunidos to retire all five suffering orcas to coastal sanctuaries.