Flower's life before and after his rescue couldn't be more different. In his former life, he had been left to roam outdoors—which proved so dangerous that he had been hit by a car and shot at, sustaining serious injuries, as PETA discovered when he came in for a free neuter surgery.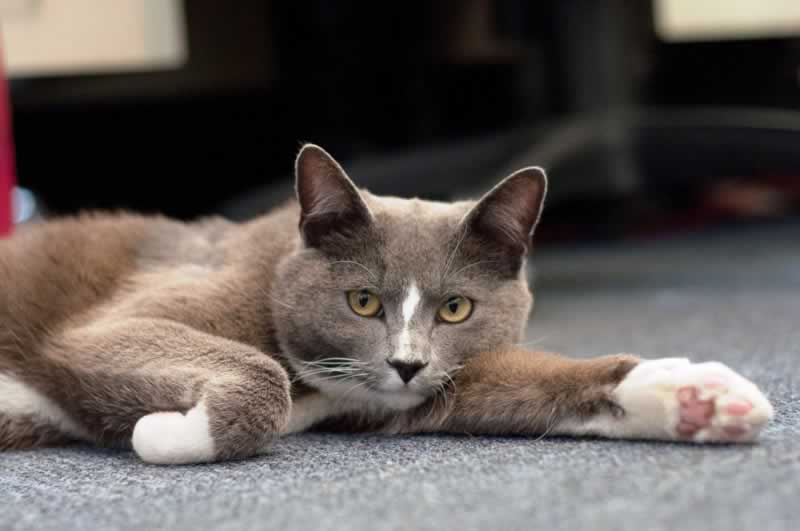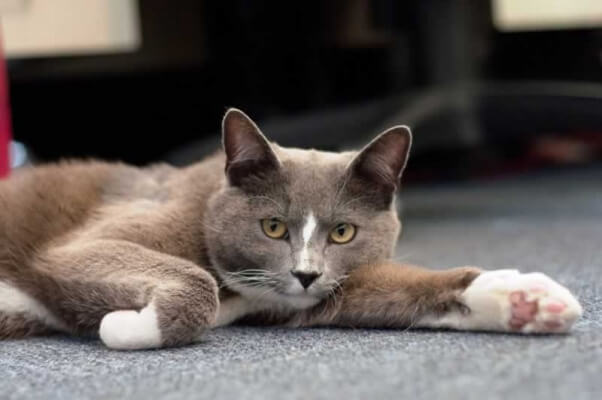 After neutering him and treating his wounds, we discovered that his owner's house had been condemned and that she was being evicted, so she gave him to us. A family in Virginia saw our notice about the handsome charcoal gray "tuxedo" cat—then named "Ricky" in honor of comedian and animal advocate Ricky Gervais—in our e-mail newsletter and knew that he would fit perfectly into their loving home.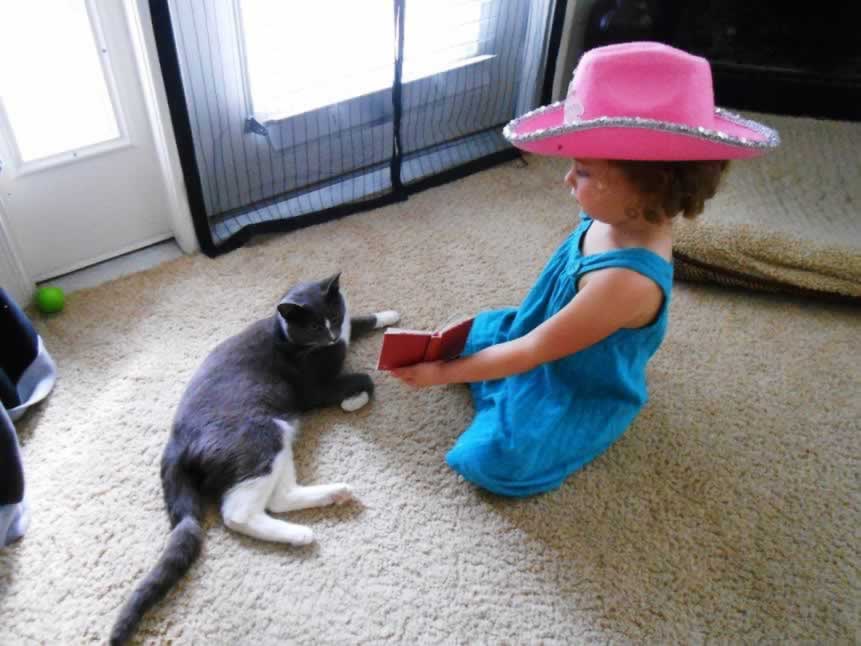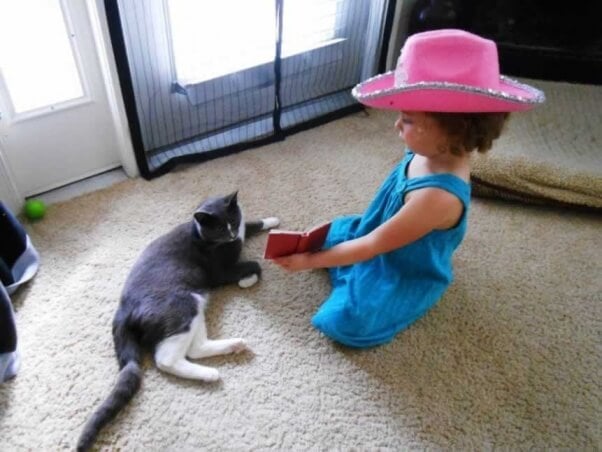 Nowadays, the former "alley cat" wears a fancy collar with a frilly flower on it—which doesn't embarrass him one whit—and he spends his days lounging in a comfy chair and being kissed, petted, and read to by a curly-haired toddler named Hannah who calls him Flower "because I love him." Hannah and Flower even sleep together in her crib!
Even at the tender age of 3, Hannah understands that cats like Flower need our help in order to be safe and happy. "He came from the shelter," she says, "because … some dogs and cats don't have homes."
What You Can Do
Help PETA rescue, treat, and care for neglected and abused cats like Flower by supporting our Investigations and Rescue Fund. And if you have the time, money, and energy to devote to caring for a feline family member, always adopt from a shelter and never buy from a pet store or breeder.