PETA and police need your help finding the person who buried a kitten in spray foam and left him to die.
In the early hours of May 3, a sanitation employee was working his shift on Minter Bridge Road in Hillsboro, Oregon, when he came across a horrifying sight: A kitten was hanging upside down inside a trash can with his legs tied together and his face encased in hardened spray foam. The man heard the animal whimpering and alerted his coworkers—and they rushed the kitten to the Hillsboro Garbage Disposal facility, where they managed to remove him from the bin. They laid the cat on a blanket, freed his legs, and carefully used a razor blade to chip away at the foam on his face before rushing him to a veterinarian. He is currently receiving care and is expected to recover.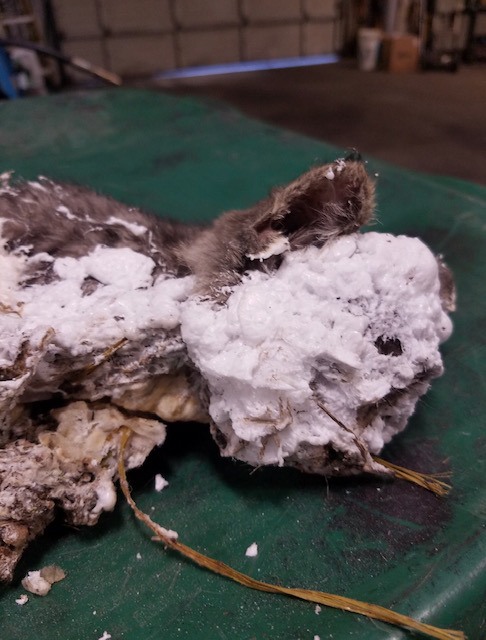 Courtesy of Washington County Sheriff's Office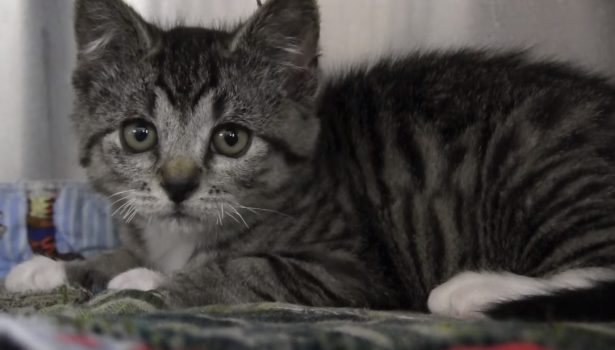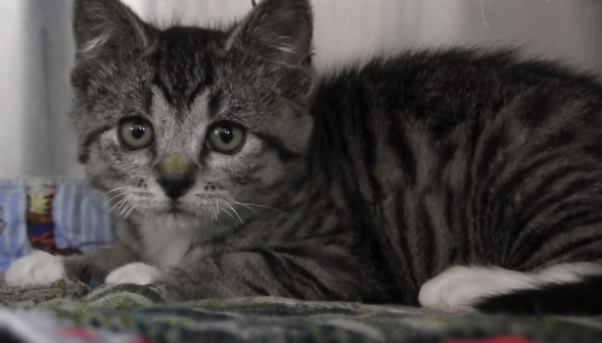 Courtesy of Washington County Sheriff's Office
PETA is offering a reward of up to $5,000 for information leading to the arrest and conviction on cruelty-to-animals charges of the person(s) responsible for this act.
PETA is also sending a Compassionate Action Award in sincere thanks to the employees of Hillsboro Garbage Disposal. They will receive a framed certificate and delicious vegan cookies for springing into action to save this animal from suffering.
"Thanks to the kindness and quick action of these workers, a vulnerable kitten was spared a painful, terrifying, lonely death," says PETA Vice President Colleen O'Brien. "PETA is urging anyone with information about whoever abused this animal and threw him out like trash to speak up before anyone else gets hurt."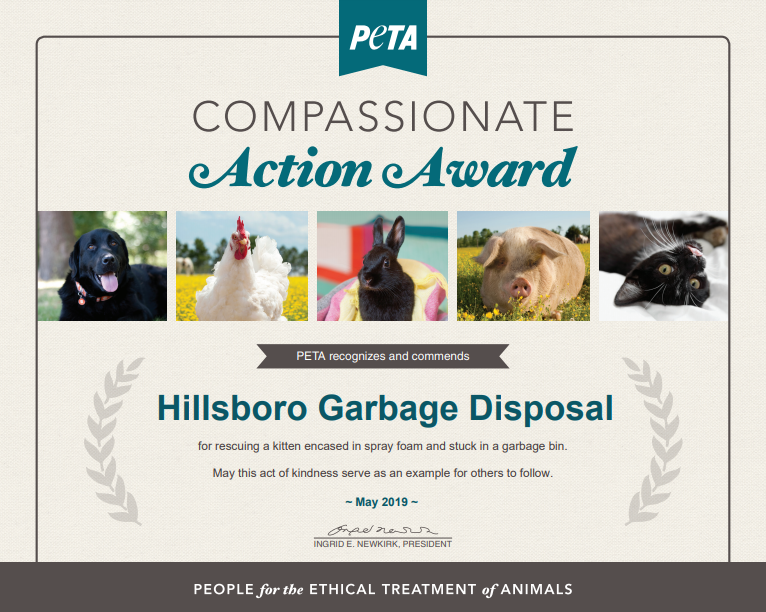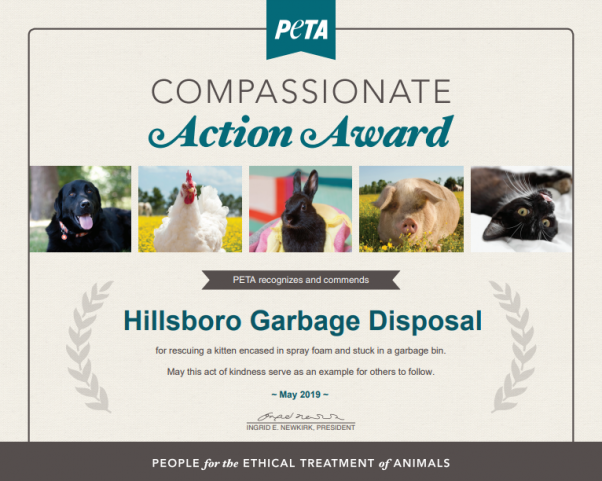 Anyone with information about this case should contact Cpl. Brandon Talbott of the Washington County Sheriff's Office at 503-846-2700.
Please, take action and alert authorities and/or PETA whenever an animal is in danger.