Documents obtained by PETA reveal that the U.S. Department of Agriculture (USDA) just cited the University of California–Davis' national primate research center for a monkey's gruesome death after incompetent staffers left her in a transport van to roast under a heater blasting 130-degree air into her steel cage for up to 90 minutes. Staff inaction also led to the death of a second monkey.
The citations follow PETA's letter to the Yolo County Sheriff's Office urging an investigation into the death of the monkey left in the van, which was likely a violation of California's law against cruelty to animals, which includes provisions against leaving an animal in a hot vehicle. The sheriff's office has confirmed that it's investigating.
As PETA revealed, university staff took two monkeys from the California National Primate Research Center to a secondary facility for an experiment. One of them was taken inside, but the other, a female rhesus macaque, was left in a stainless-steel cage in the van. Despite the mild temperature, staff turned a heater on in the vehicle, blowing hot air into the cage below. They then left the van and the monkey for up to an hour and a half as the temperature climbed to 110 degrees.
The monkey was found unresponsive and never regained consciousness.
In a second incident, staff moved an overweight older monkey to an enclosure with more than a dozen younger monkeys in the hope that he would lose weight through increased exercise. His weight loss became severe, but they failed to alert a veterinarian until three months later, by which time it was so serious that his organs had begun to shut down.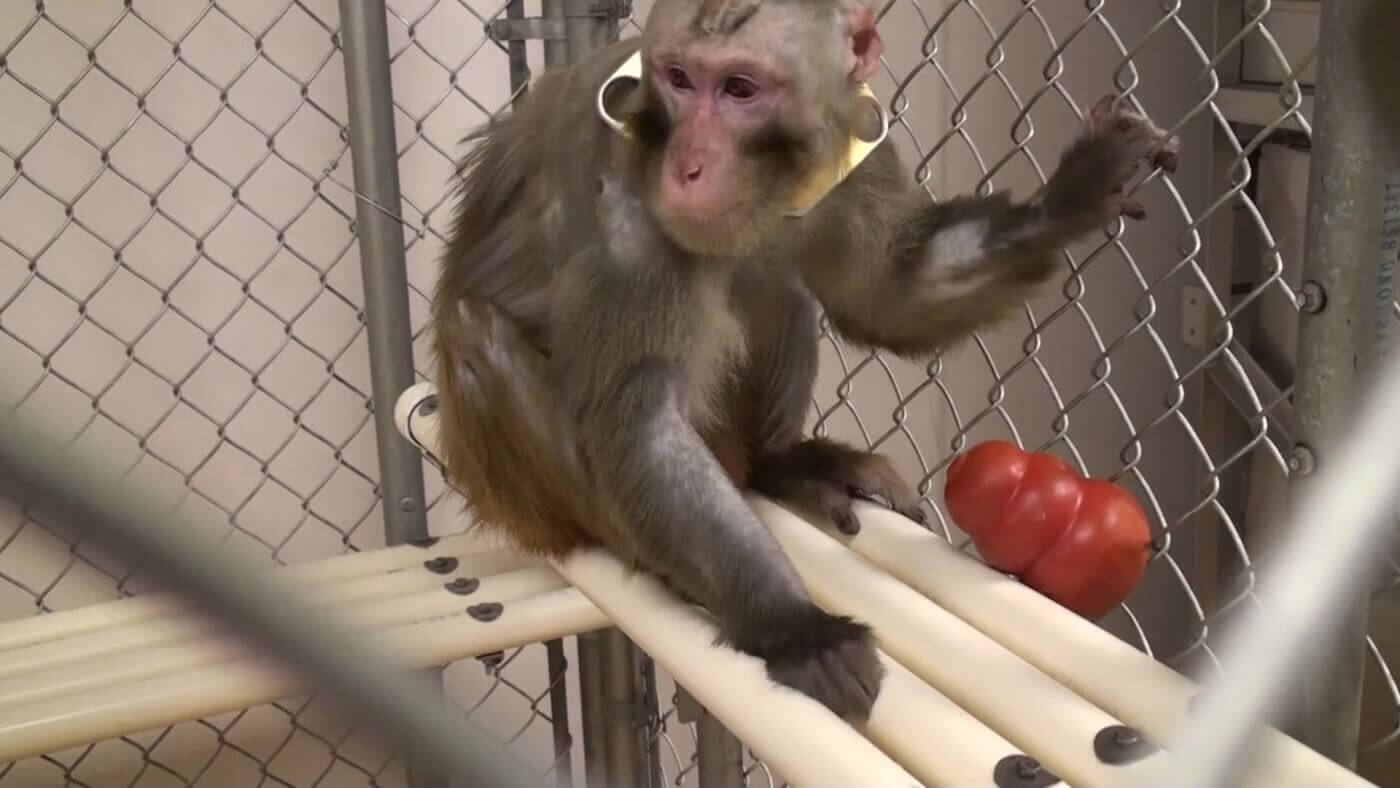 The monkey was then killed, according to a federal report obtained by PETA.
PETA is urging Congress to cut an additional $30 million from the allocation for primate centers in the 2024 funding bill because they clearly don't deserve another cent of taxpayer money.
What You Can Do
Add your voice to ours by urging your U.S. senators to remove the provisions in the 2024 spending bill that would expand the cruel and flawed monkey-experimentation agenda:
Then please join thousands of PETA supporters who have already called for the closure of all national primate research centers: