No one shows love year-round quite like vegans do. So as we celebrate on February 14, give your valentine a gift that shows your love for him or her and for animals. PETA did the hard part for you (it was really tough) and rounded up our eight favorite vegan chocolate boxes that are sweet all around.
Here they are, in no particular order:
Be mean to cows on Valentine's Day? No whey! These vegan, nut-free truffles come in scrumptious flavors such as fudge, raspberry, coffee, Grand Marnier, and salted caramel.
For Rose City's take on the Valentine's Day classic, plump cherries are marinated in Kirsch and then wrapped in silky dark chocolate. Boxes come in three different sizes, so you can choose one to suit your valentine's sweet tooth.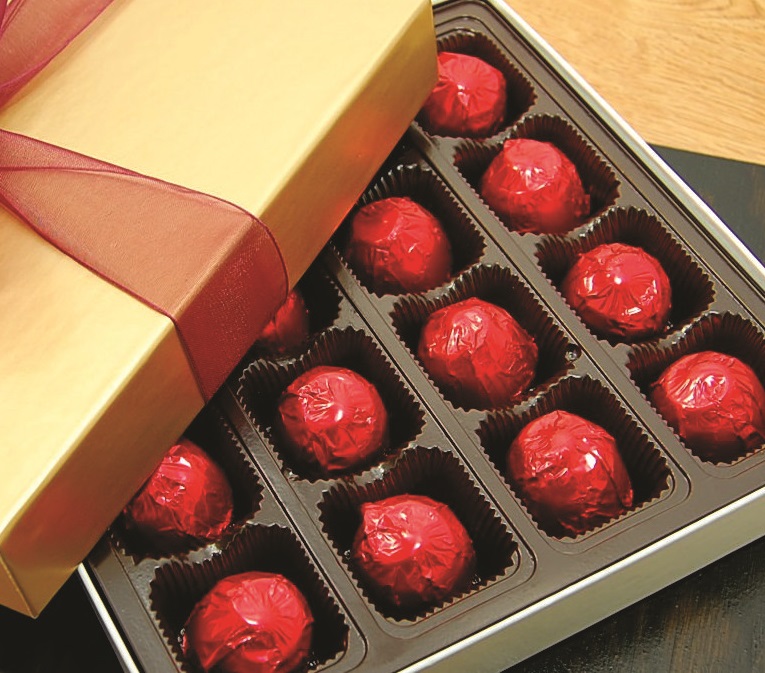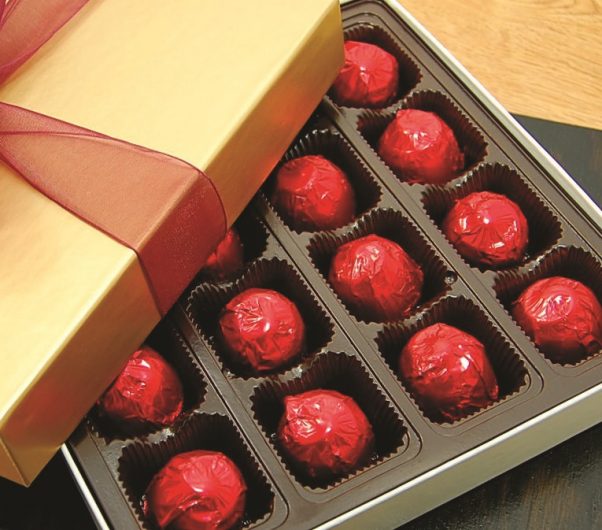 If Halloween is more your style, conjure up this scary-good Fatally Yours gourmet chocolate box from Vegan Treats. These handmade confections finished in gold leaf are to die for.
Mouthwatering handmade organic chocolates in charming animal shapes? Yes, please. And if the naturally sweetened European dark chocolates aren't appealing enough, Divine Treasures' divine message will be: "We dedicate this gift box to animal lovers everywhere helping to bring awareness to the importance of valuing each and every life on this planet. A special thank you to our friends at PETA." Sniff. Now we're feeling like it's Valentine's Day already.
Build your own sweet gift with Ethereal Confections. Start with a small or large velvet heart-shaped box and fill it with the chocolates of your choice. Flavors include Raspberry Purée, Tahitian Caramel, Vanilla Bean, and Champagne.
This cute box is the perfect size to slip into your sweetheart's lunchbox, briefcase, or computer bag for a lovely midday surprise. The four Cupid's Kisses inside are made of "melk" chocolate hazelnut butter crunch coated with toasted coconut and decorated with hearts.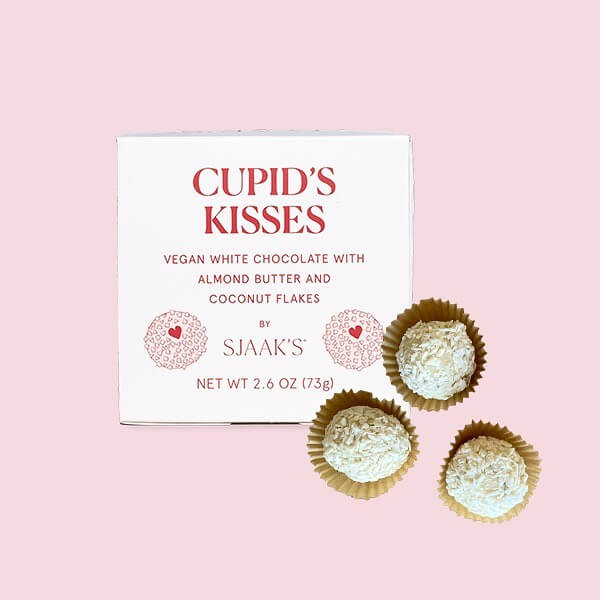 © instagram/sjaakschocolates
This satisfying sampler box—stuffed with vegan truffles, orange peel in chocolate, pecan bark, raspberry and orange crèmes, and much more—gives you a taste of Harbor Candy Shop's delectable vegan chocolates.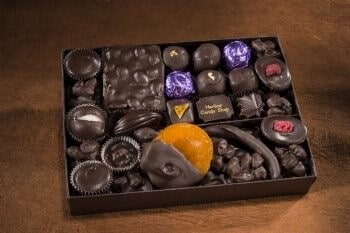 ---
Looking for some other sweet treats to share with your valentine? Plan a romantic night of baking with one of our delicious dessert recipes, try one of our top Valentine's Day desserts, or order from a vegan bakery that ships nationwide.