Cops in Spokane are searching for a frustrated pop who is believed to have put his screaming son up for sale on Craigslist. Apparently the dad didn't know that the "baby & kid stuff" section is intended for the sale of clothing, furniture, and accessories only—and that peddling children is a felony.
But dogs and cats, well, they're a different story. While Craigslist agreed to post a warning about the dangers of "free to a good home" ads few years ago, it has refused to disallow them, so a quick scan of the "free stuff" listings reveals dozens of unwanted, unloved, and "inconvenient" soon-to-be homeless animals. And many of these ads read almost identical to daddy dearest's "free toddler" post: "I don't know what else to do other than find a good family with kids or a couple that wants a son. I just won't give him to anyone."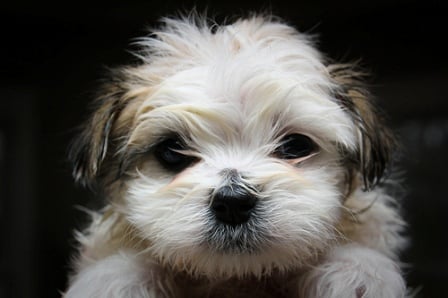 Make no mistake: PETA encourages adoptions of dogs, cats, rabbits, gerbils, and other companion animals to responsible, thoughtful, competent, and loving adult guardians—but not just anyone. Simply to hand the leash—and the dog—to the first smiling stranger who pulls into the driveway is not enough to ensure the safety of the animal. Anyone who offers an animal up for adoption should personally visit the home of the potential guardian beforehand and follow up on the adoption later. Bunchers and other cruel humans are all too eager to get their hands on cast-aside cats and dogs from unsuspecting persons looking to find new homes for animals—and the fates of these "free" animals are often tragic.
We've contacted Craigslist about this important issue, and now the site's managers need to hear from you.
Written by Karin Bennett