We've known that Famke Janssen was a big animal advocate ever since she and her dog Licorice starred in a "Be an Angel for Animals" PETA ad. But now the model and actor has a new feather for her wings: She's vegan. Famke even worked in a mention of it in a recent interview with The Telegraph: "I'm vegan so I favour pasta and vegetable dishes."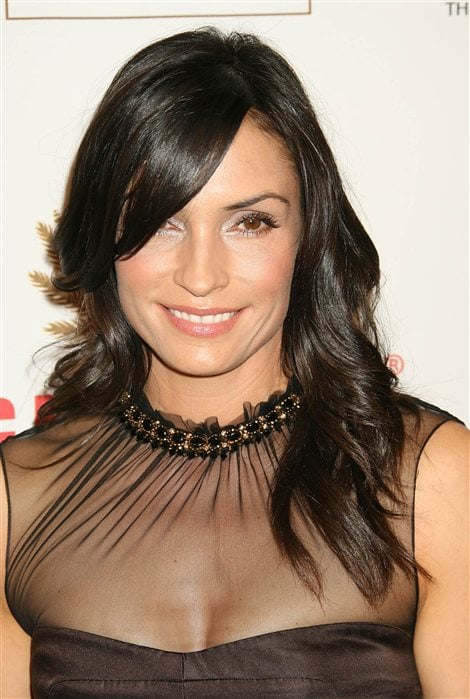 ©StarMaxInc.com
In other celebrity news:
Chef Tal Ronnen was just named one of the most influential chefs in Hollywood. His vegan restaurant, Crossroads, is a favorite of celebs, cruelty-free eaters, and even folks who haven't yet made the switch.
Morrissey is calling out British retailer Fortnum & Mason for its refusal to stop selling vile foie gras. On a Moz fansite, he praised Prince Charles for banning foie gras from all Royal functions and asked fans to demand that the retailer pull it from the shelves.
Retired top-ranked NBA star John Salley is talking about vegan eating—with an 800-pound gorilla. When he stopped by New York's PIX11 Morning News, he praised the power of plants, saying, "I was talking to [an] 800-pound gorilla and I said, 'Where do you get your protein?' Now, [an] 800-pound gorilla is a raw foodist that only eats green vegetables. They don't eat meat. The largest vegan we know is [an] elephant. … They have that saying, 'I want to be as strong as [an] ox'—they forget the ox eats grass."
And on Twitter this week, celebrities were bashing Bizarre Foods, were setting crabs free, and were boycotting the Ringling Bros. circus: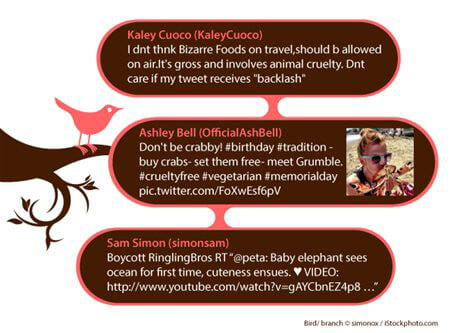 To keep up with what all your favorite stars are doing for animals, follow @PETA on Twitter.