PETA was at the Canadian Consulate in Los Angeles today to protest the cruelty and the pointlessness of the annual seal slaughter. It's the first of many demonstrations that PETA entities have planned around the world.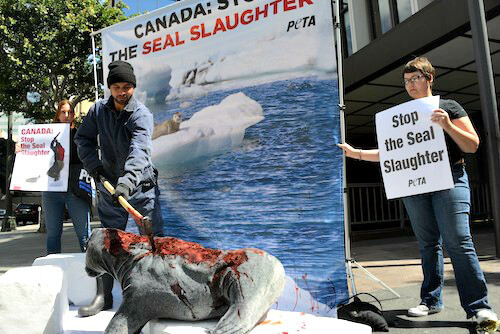 Canada's annual massacre of thousands of baby harp seals continues even though the United States, the European Union, Taiwan, Mexico, and now Russia―which had been importing 95 percent of Canada's seal pelts―have all banned seal-fur imports. President Barack Obama even spoke out against the seal slaughter. With the world turning its back on seal products, the slaughter actually costs the Canadian government about $7 million a year in subsidies.
We doubt that many Canadians want to see their tax dollars going to support this: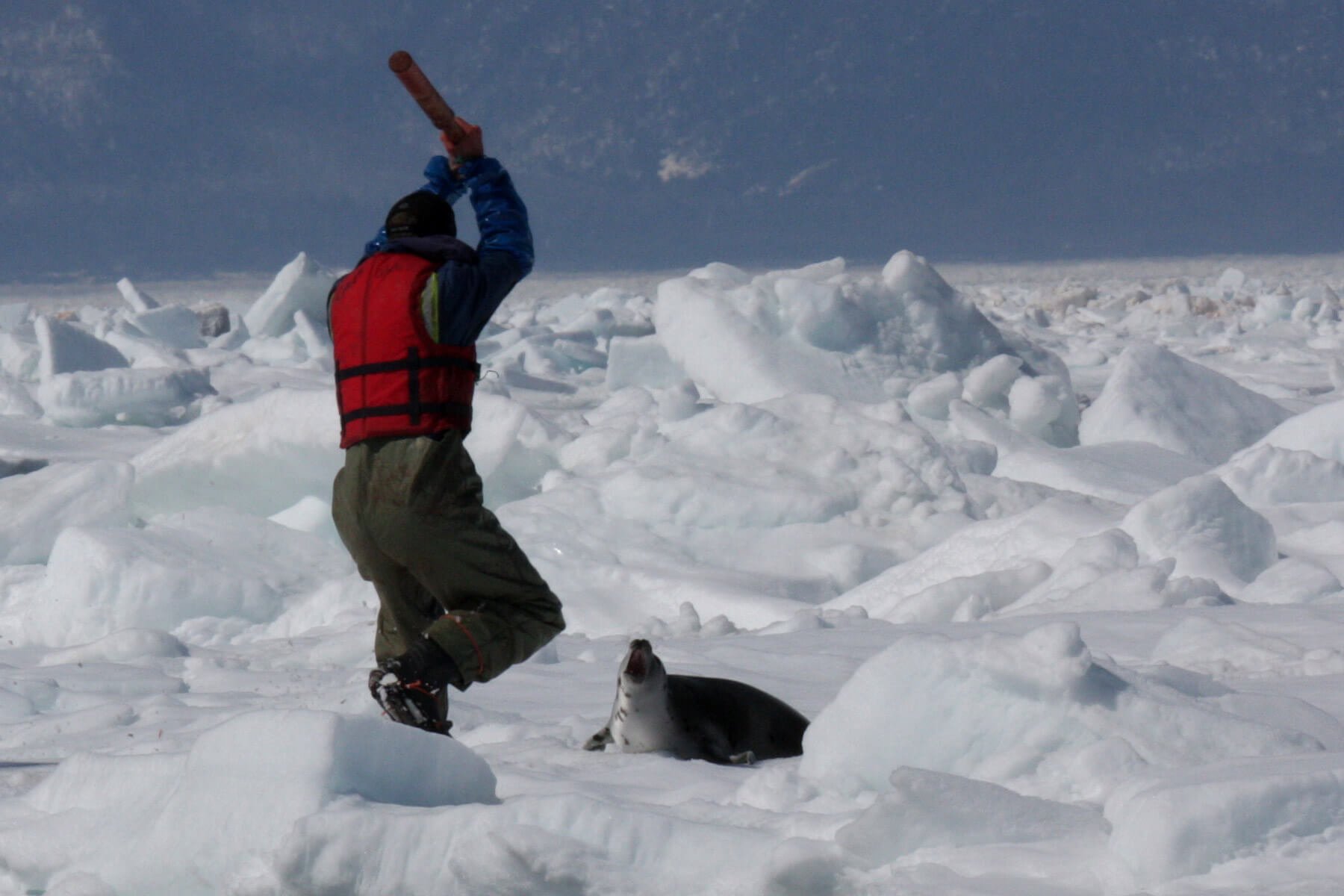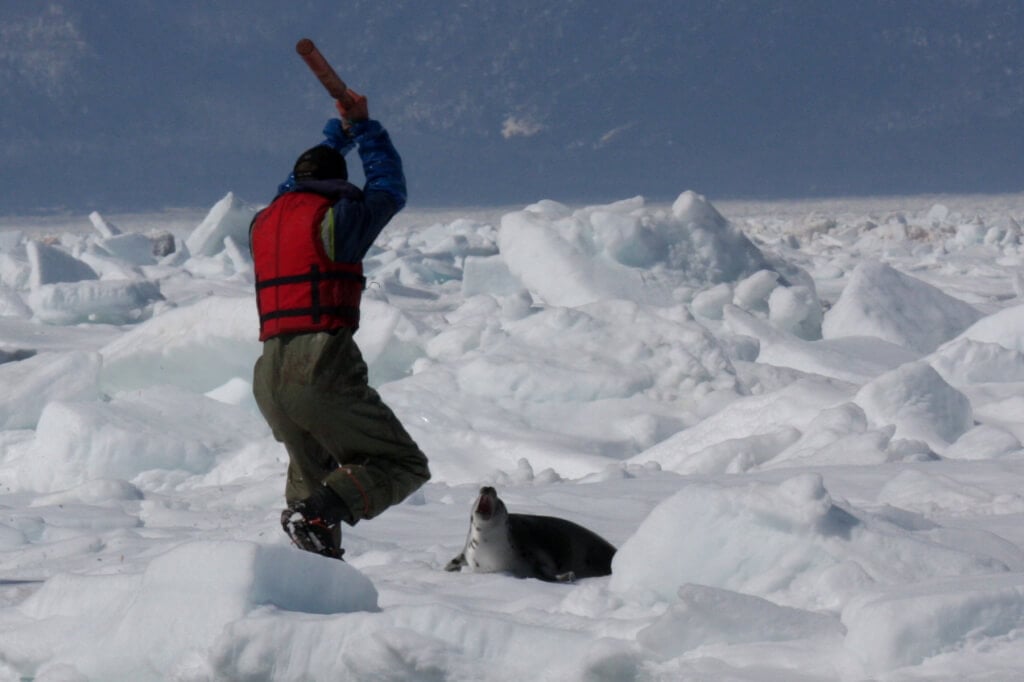 ©The Humane Society of the United States
Seals can be legally killed as soon as they lose their white fur at just a few weeks of age, and most of those killed during the slaughter are less than 3 months old. Some have their skulls smashed in by sealers, and others are shot, although 85 percent of those shot are not killed by the first bullet. Many of these gentle animals are still alive when they are skinned.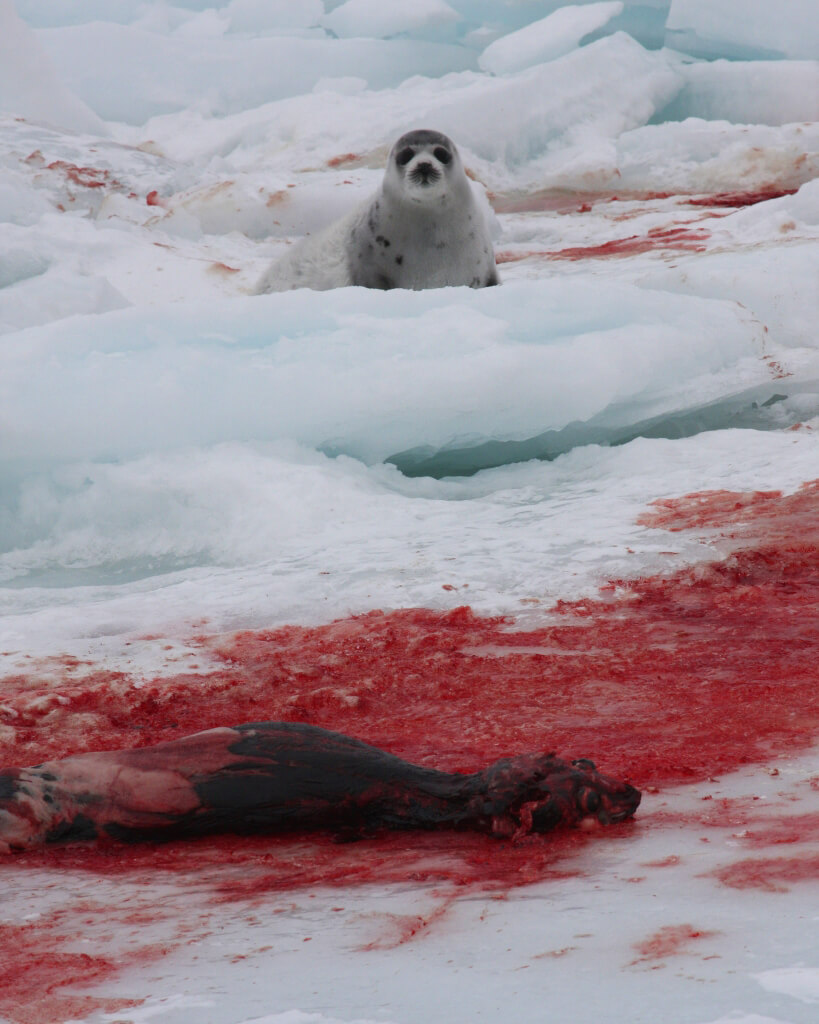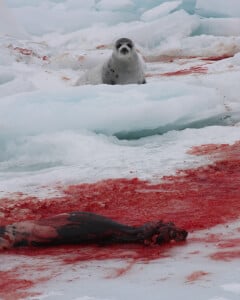 ©The Humane Society of the United States
But despite the dark stain that the slaughter leaves on the nation's reputation, Canada refuses to call it off. Please urge Minister of Fisheries and Oceans Gail Shea, Minister of Foreign Affairs John Baird, and Minister of International Trade Ed Fast to support an exit strategy for this industry and to let baby seals live.