From the mother cows who are slaughtered when their worn-out bodies decline and the babies who are taken away from them and sold for veal to the high levels of cholesterol in milk and your increased chances of developing prostate cancer when you consume it, there are countless reasons why people kick dairy "products." But for those who aren't in the know, here are some persuasive vegan milk commercials that are helping society move past drinking another species' boob juice.
Whether it was to run faster, get stronger, or just live healthier, these Olympians switched from dairy for good.
Check out this tear-jerking commercial from PETA Germany that asks everyone to say goodbye to milk forever:
In this cheeky commercial from PETA U.K., Londoners were pleased with their creamy drinks, but when a disturbing "fact" about the milk they were drinking was revealed, everything changed:
As a part of its #ProgressIsPerfection campaign, Silk released a commercial featuring Olympic gold medalist and retired professional swimmer—and the only human on Earth who might be able to outswim a shark—Michael Phelps. But hey, we'll agree that Greg is the real star of the ad.
https://www.youtube.com/watch?v=oxC0OHblyk0
This classic Silk ad always cracks us up:
So does this "Silk Man" one:
https://www.youtube.com/watch?v=QR2LbfsOCYA
Oh, and this one …
https://www.youtube.com/watch?v=6zriU9SdOis
Really, every Silk commercial ever.
https://www.youtube.com/watch?v=et_uf9QVkus
Last but not least, Cracked keeps it all the way real about milk and cheese in this honest commercial:
Join us! We have guilt-free delicious milks.
Even though billions of dollars in government subsidies have been given to the failing dairy industry to keep it afloat—and despite all its propaganda, which tries to promote animal secretions while ignoring animal abuse—more people than ever are ditching cow's milk.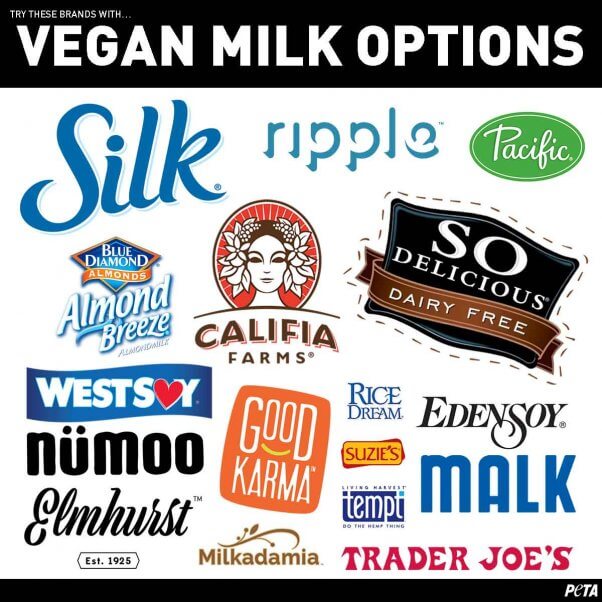 If you oppose cruelty to animals, go vegan. With so many healthy, delicious alternatives available, including almond, cashew, hemp, rice, soy, and coconut milks, there's absolutely no reason to consume cow's milk.