The Land of the Rising Sun is a little brighter these days, as the last fur farm in Japan recently closed its doors, 10 years after the industry was virtually banned by the Japanese government.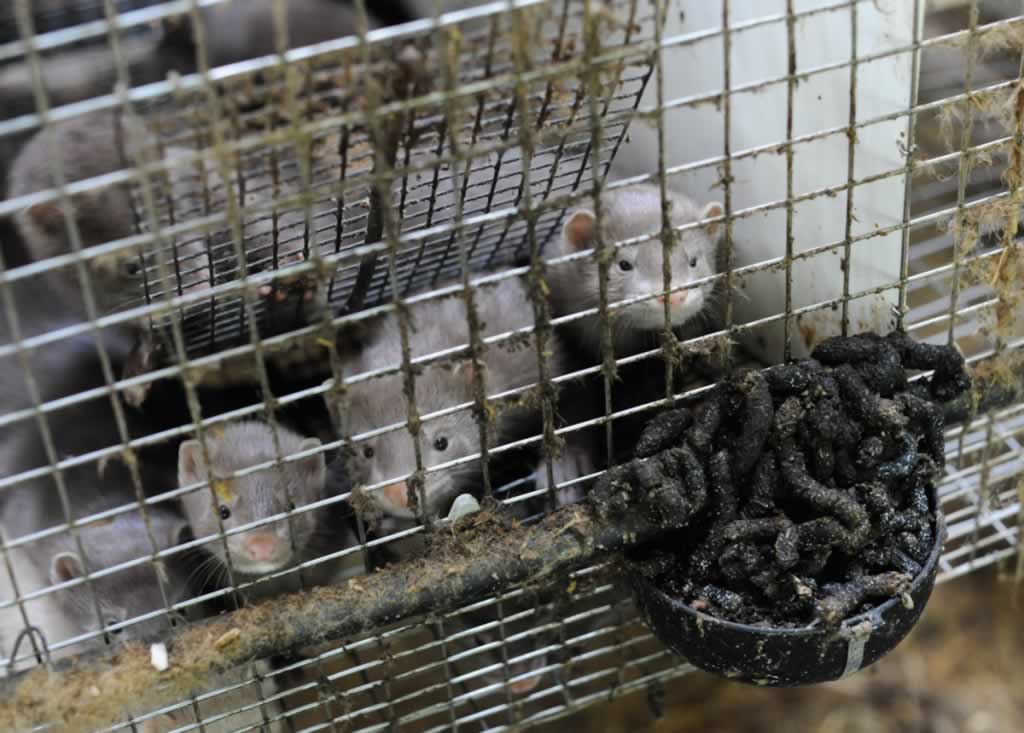 © Jo-Anne McArthur / We Animals
That country's Invasive Alien Species Act essentially outlawed fur farms in 2006, but the Otsuka mink farm in Niigata, Japan, operated unlicensed before finally shutting down last month. The act created strict guidelines for breeding various non-native species, such as minks and raccoons, who were known to escape from fur farms and threaten native biodiversity.
Fur Is Dead
Even though the illegal fur farm was cited many times over the years for blatantly violating the law, its owner indicated that the decreased demand for fur was the reason that he finally closed down.
PETA and PETA Asia have proudly been a part of fur's demise in Japan and elsewhere for decades. In 1992, PETA's "Rather Go Naked Than Wear Fur" campaign was launched on the streets of Tokyo outside a fur expo. Led by PETA Senior Vice President Dan Mathews and PETA member Julia Sloane, the protest made headlines around the world and led to PETA's iconic naked celebrity ad series.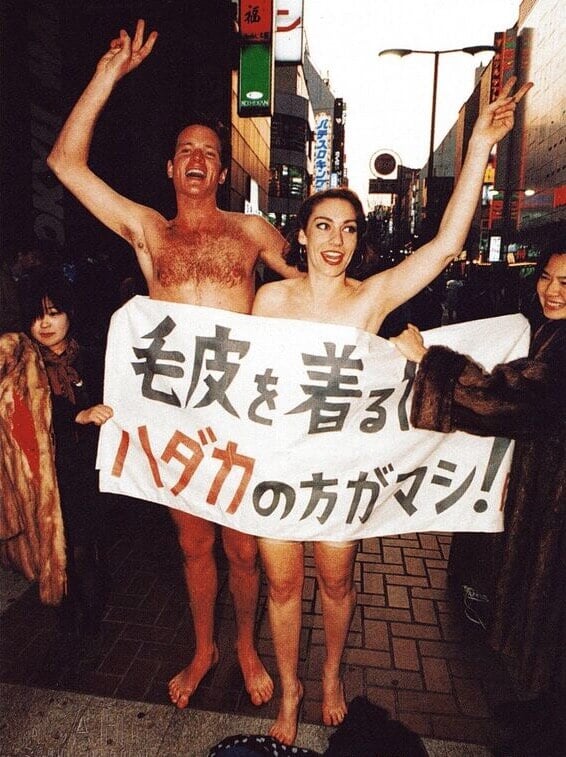 Fur farmers use the cheapest killing methods available,

including suffocation, electrocution, poisoning, and gassing.
Eighty-five percent of the fur industry's skins come from animals held captive on fur factory farms. These farms often hold thousands of animals, and the kinds of abuse that the facilities engage in are remarkably similar around the globe.
Farmers cram minks—as well as rabbits, foxes, and other animals—into cramped, barren, filthy cages, before killing them and peeling off their skin to make fur coats, collars, and trinkets. In China, one of the world's largest fur exporters, even cats and dogs are skinned—often while still conscious—for their fur, which is frequently mislabeled and sold to unsuspecting consumers all over the world.
Let's End Fur Farming Everywhere
Join PETA in protecting minks and other animals who are killed for their fur. Share this story, and encourage everyone you know to choose only animal-friendly clothing.