There were jeers, cheers, and more than a few tears as the curtain fell on the Ringling Bros. circus at its final opening show in New York City on Thursday night. Members of PETA, Long Island Orchestrating for Nature, and The Animals' Battalion gathered outside Brooklyn's Barclays Center to send the circus off the best way we know how: with protest signs still held high and tissues in our hands to catch the tears of joy.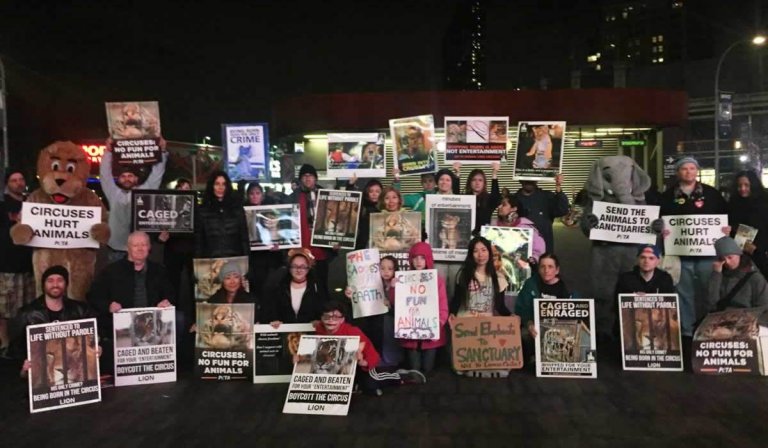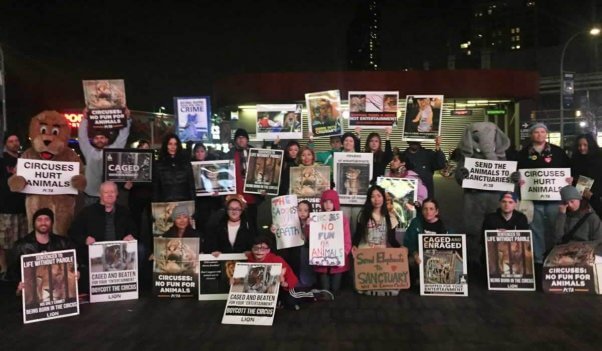 "At a time when Ringling is shutting down, Cole Bros. Circus is no longer touring, and New York City is considering banning exotic-animal acts, it's crystal clear that the public no longer supports the use and abuse of animals for human amusement," says Senior Campaigner John Di Leonardo. "Animal circuses, roadside zoos, and marine parks like SeaWorld should take note that the public does not want animals to be exploited, separated from their families, or abused for entertainment."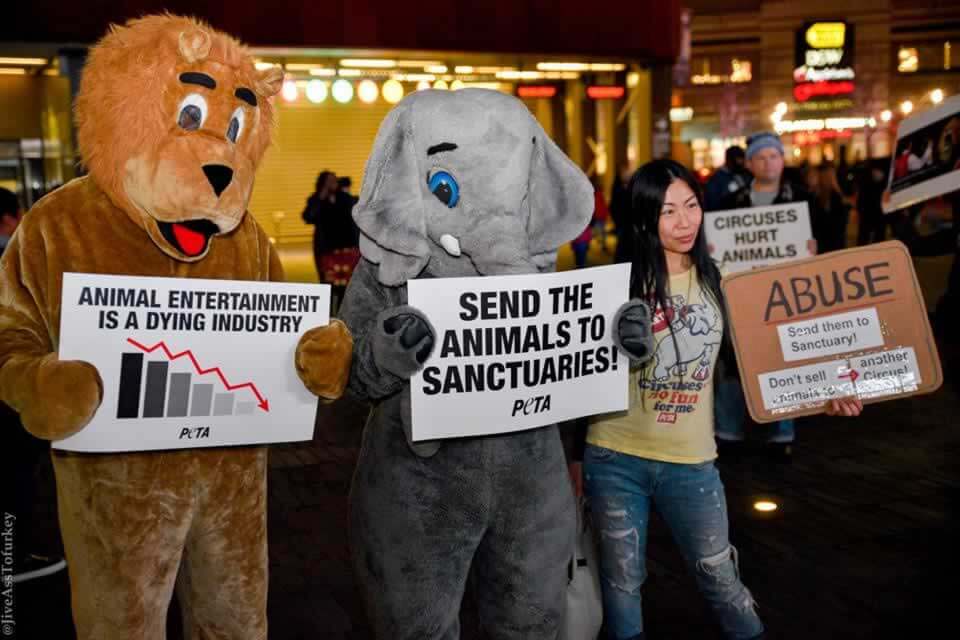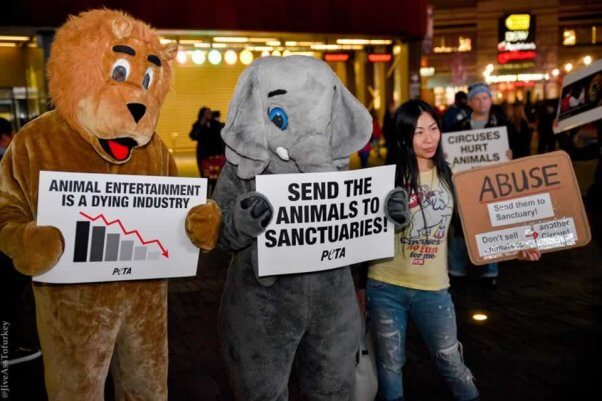 IG: @JiveAssTofurkey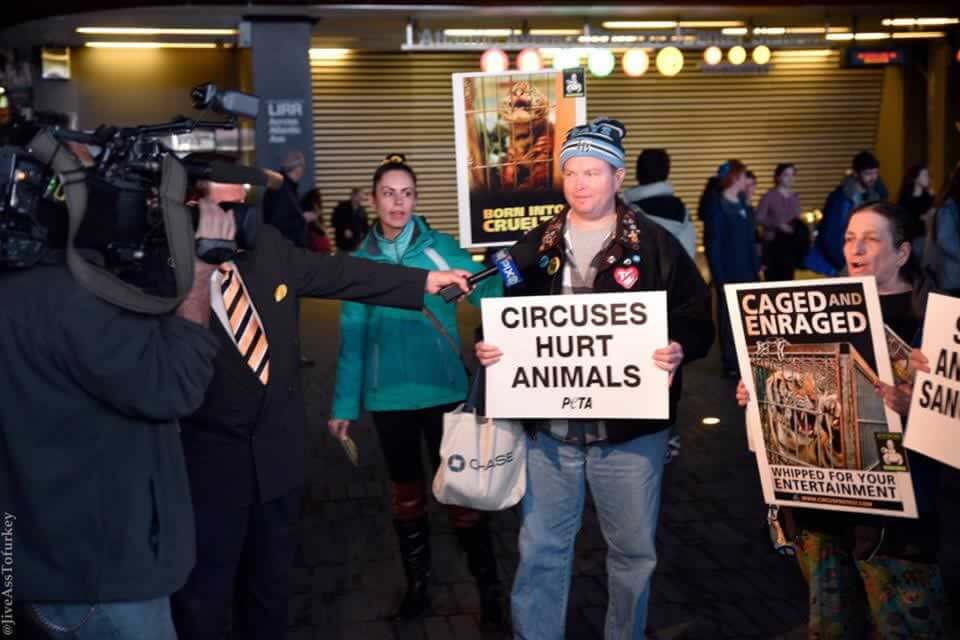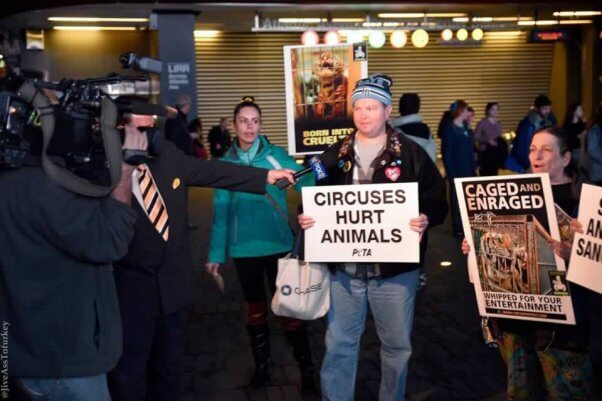 IG: @JiveAssTofurkey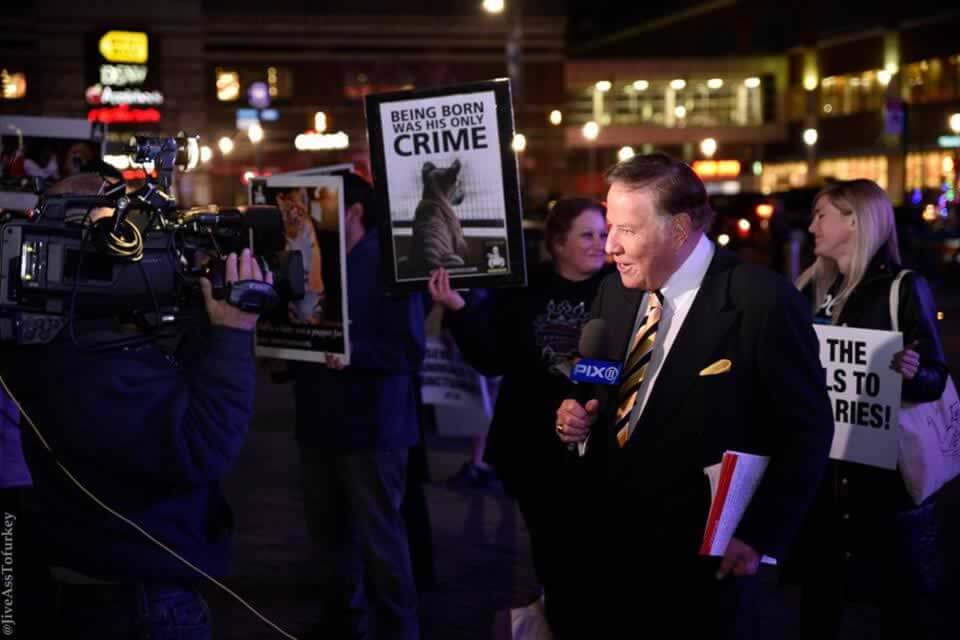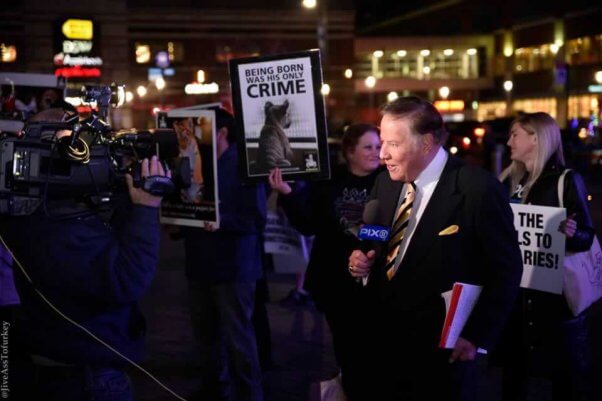 IG: @JiveAssTofurkey
Ringling will be on tour until May, when the circus will travel to Long Island and the curtain will fall for the final time—and PETA will be at every performance, as loud as ever, telling the animals' side of the story.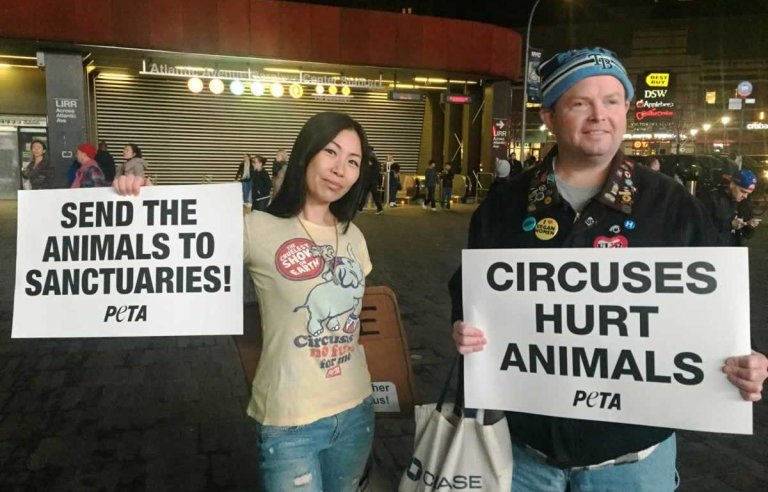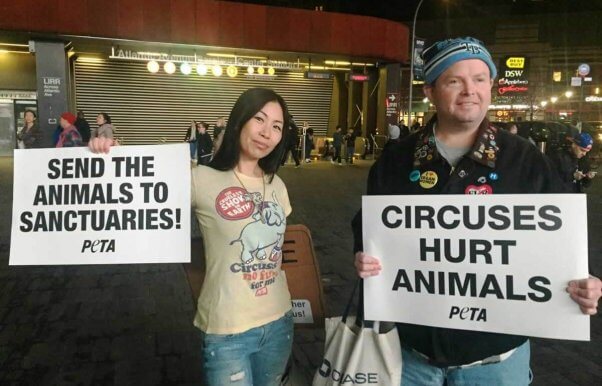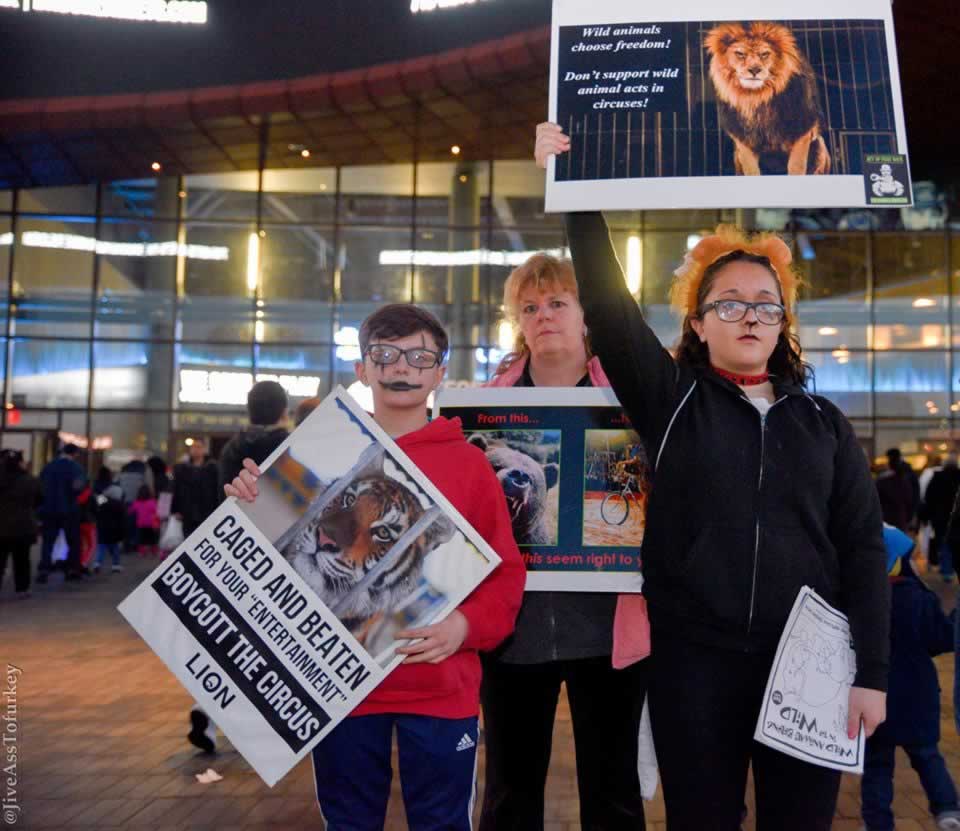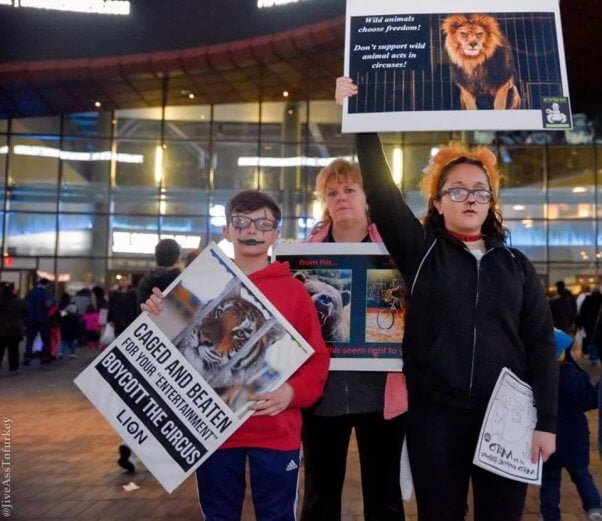 IG: @JiveAssTofurkey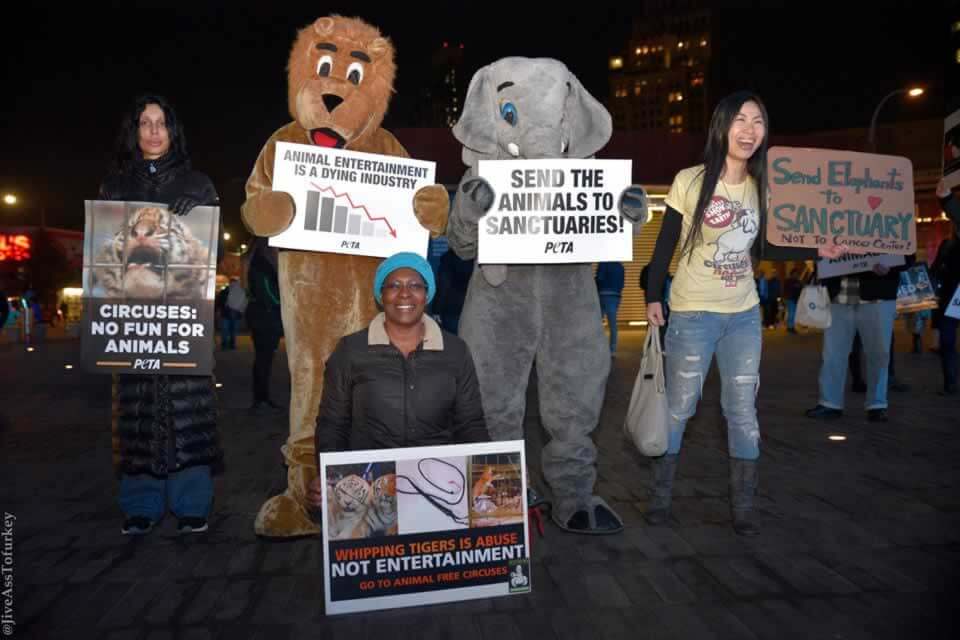 IG: @JiveAssTofurkey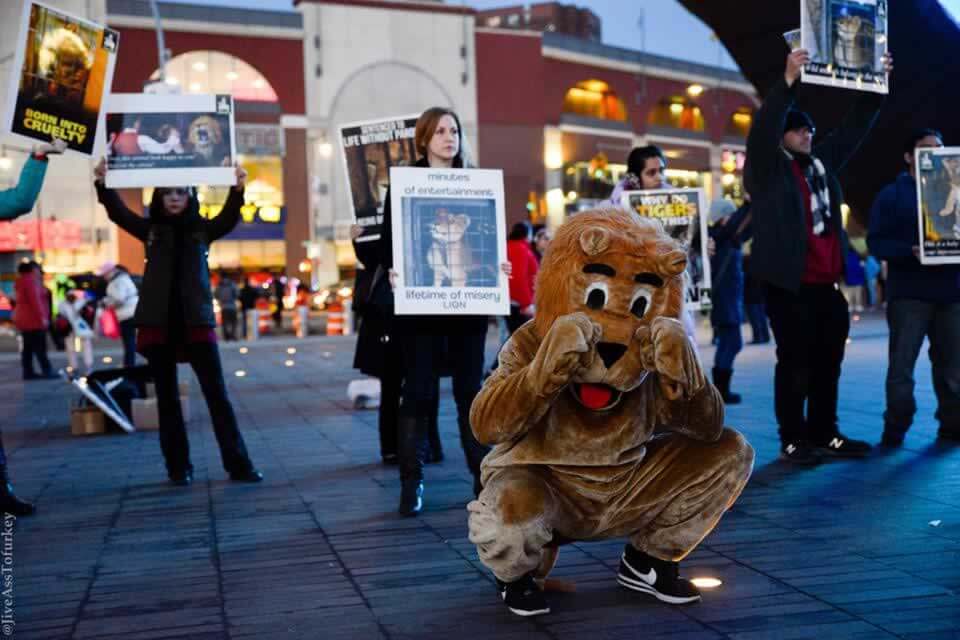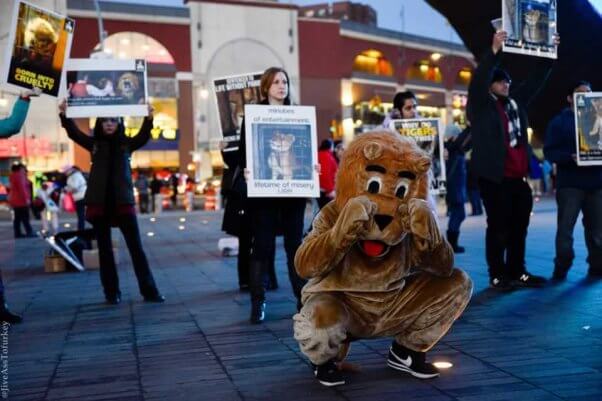 IG: @JiveAssTofurkey
Then we'll get ready to close the curtain on other animal circuses and get them to retire their captive animals.