When you look at Ellie, the first thing you notice is her unmistakable smile—a huge, silly grin that stretches from ear to ear. But it wasn't always that way: The black-and-white dog spent years locked inside a filthy chain-link cage in rural Virginia with her sister, Gigi.
PETA's Community Animal Project fieldworkers did what they could for Ellie (then named Princess) and Gigi—replacing their fetid drinking water with fresh water, providing them with food, treating them for fleas, and cleaning their pen—and met with resistance from their uncooperative owner every step of the way.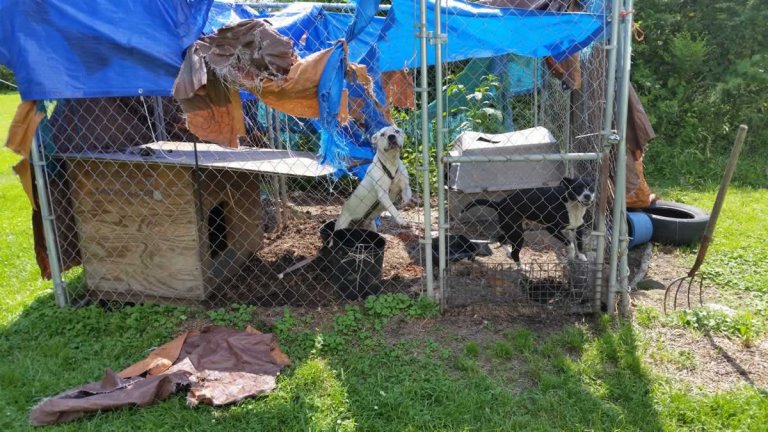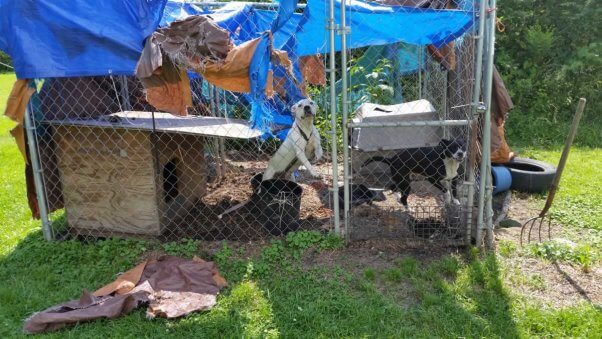 Everything changed one hot summer day when PETA fieldworkers, accompanied by Dancing With the Stars pro Sharna Burgess, found Ellie and Gigi perched on the roof of their PETA-supplied doghouse because their pen was so filthy that they were reluctant to stand on the ground.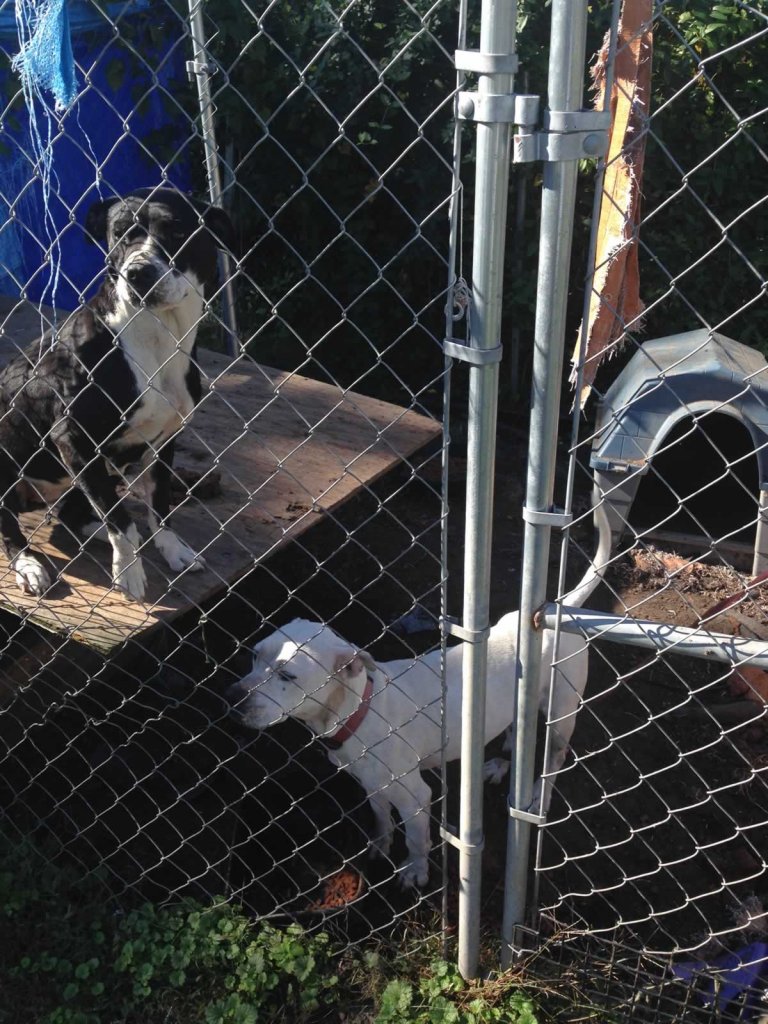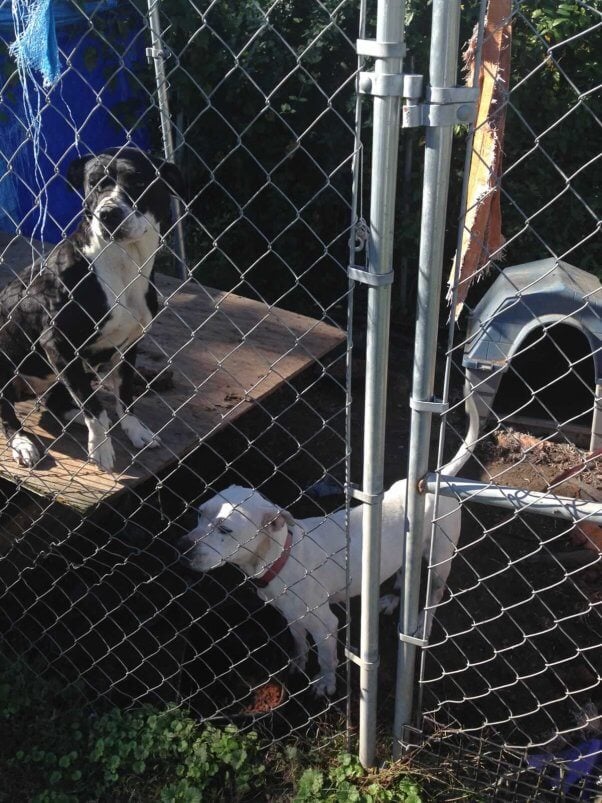 We called the police, who charged their owner with cruelty to animals. Officers later went back to the property and found Gigi dead. When a necropsy revealed that she had died from advanced heartworm disease and severe parasite infestations, animal control confiscated Ellie, and a judge awarded custody of her to PETA. After we took her to the Virginia Beach SPCA—a high-traffic, open-admission shelter that we frequently partner with—Ellie was adopted by a couple with another dog, Reba, who is also a Virginia Beach SPCA adoptee.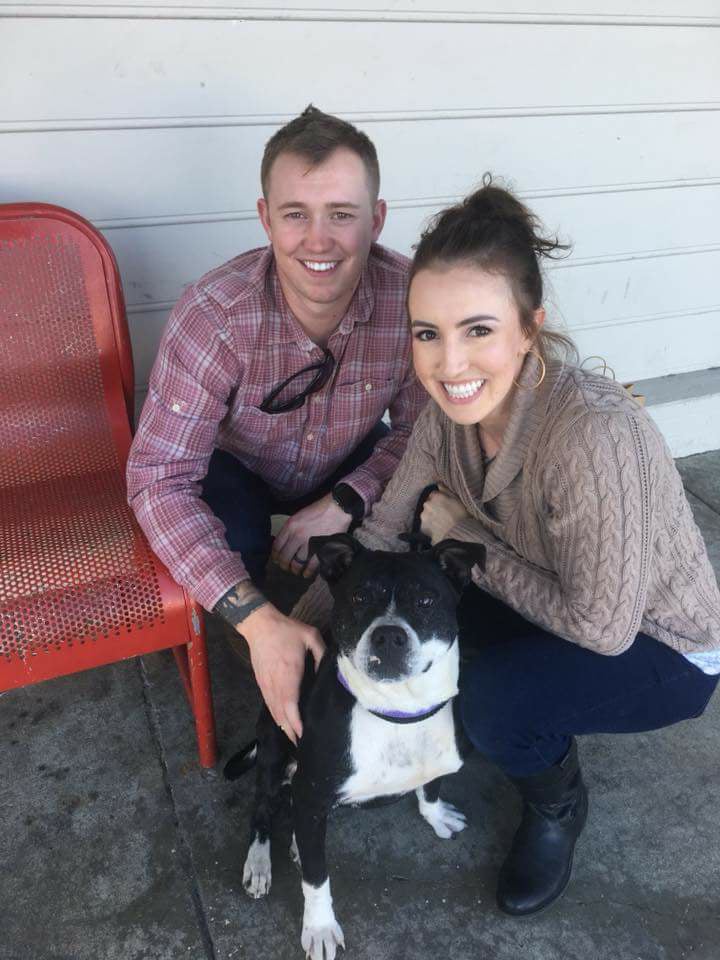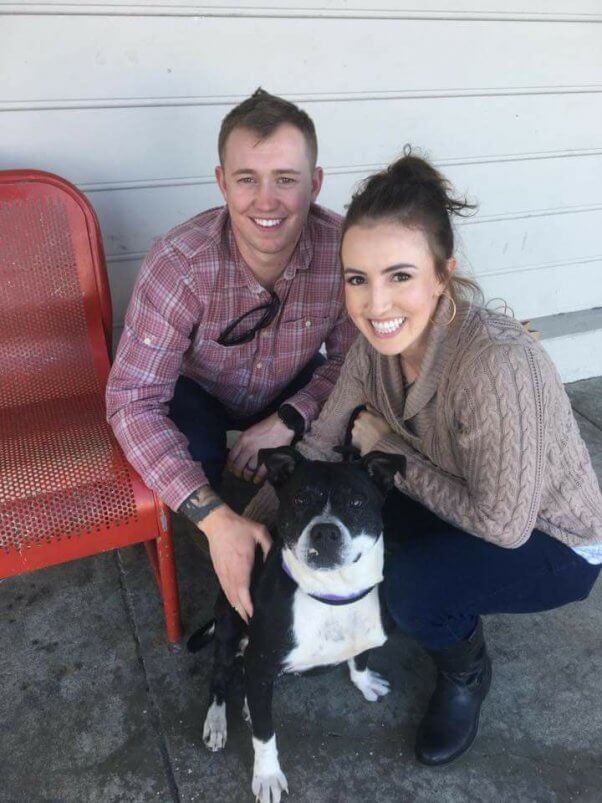 Nowadays, instead of sitting forlorn and forgotten in a squalid pen, Ellie romps with Reba, cuddles with her dad in his lap, snacks on her favorite treat—bananas—and, of course, flashes her signature mile-wide grins.
As for Ellie's former owner, she has nothing to smile about. She was sentenced to 30 days in jail and three years of probation and, best of all, was banned from owning any other animals for life!
What You Can Do
Help PETA bust animal abusers by supporting our Investigations & Rescue Fund.