What walks on four legs in the morning, gets a leg up at noon, and hopes to be on the final leg of her journey soon? Sorry, Oedipus—the answer to this riddle isn't "man." It's Egypt, a regal cat who was recently rescued by PETA fieldworkers.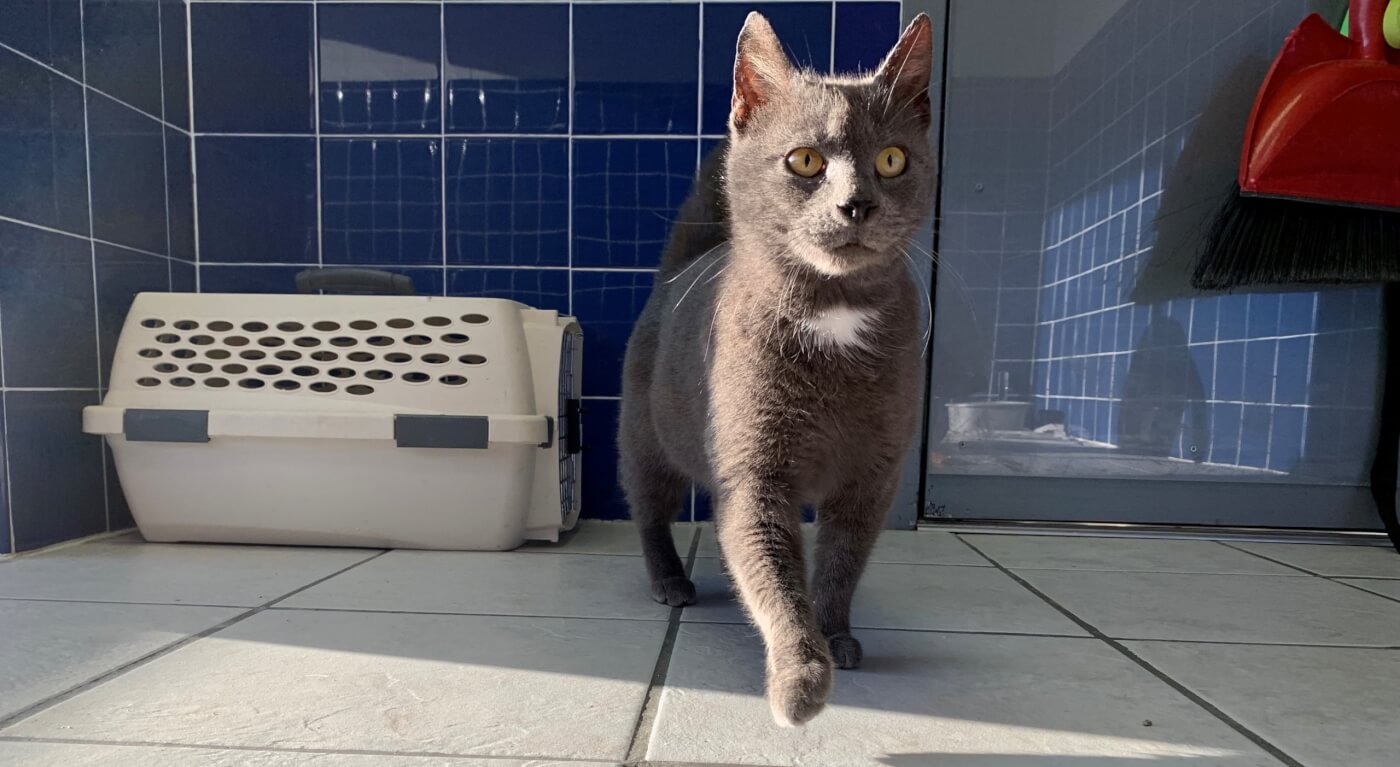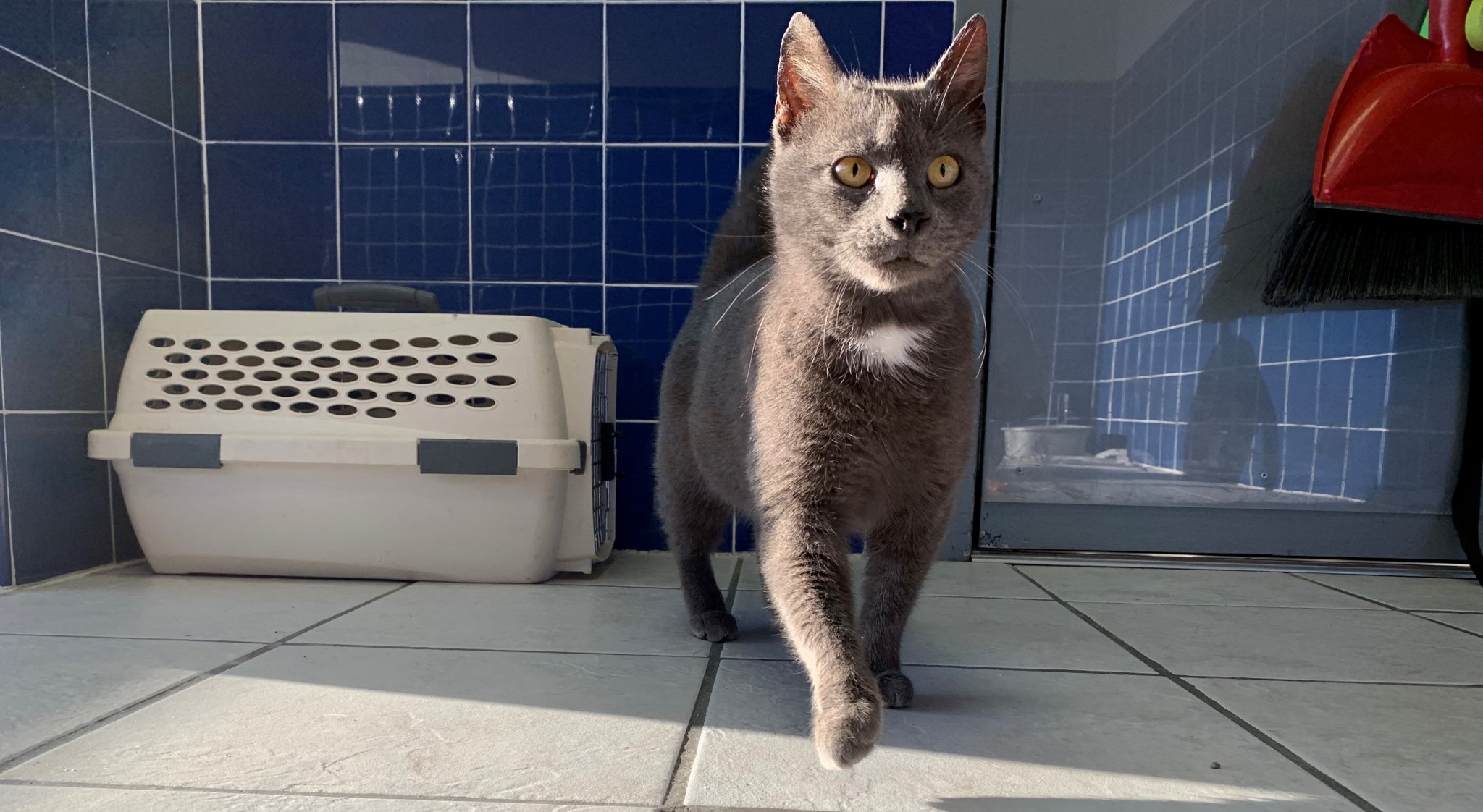 Like the mythological Sphinx of ancient times, Egypt isn't giving up her secrets. She's a lady of mystery who simply showed up one day at the home of a kind person in rural North Carolina. While she has the noble mien of an Egyptian goddess, she'd been reduced to rummaging through trash cans, begging for handouts, and sleeping under porches.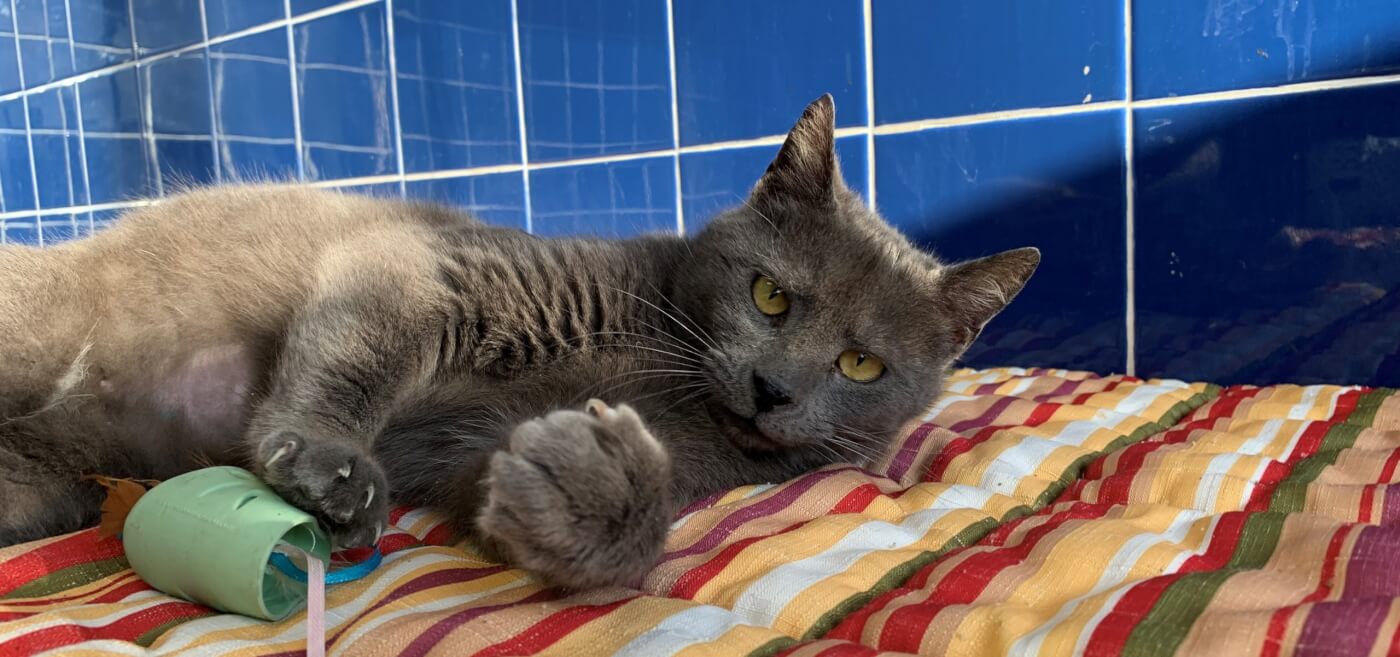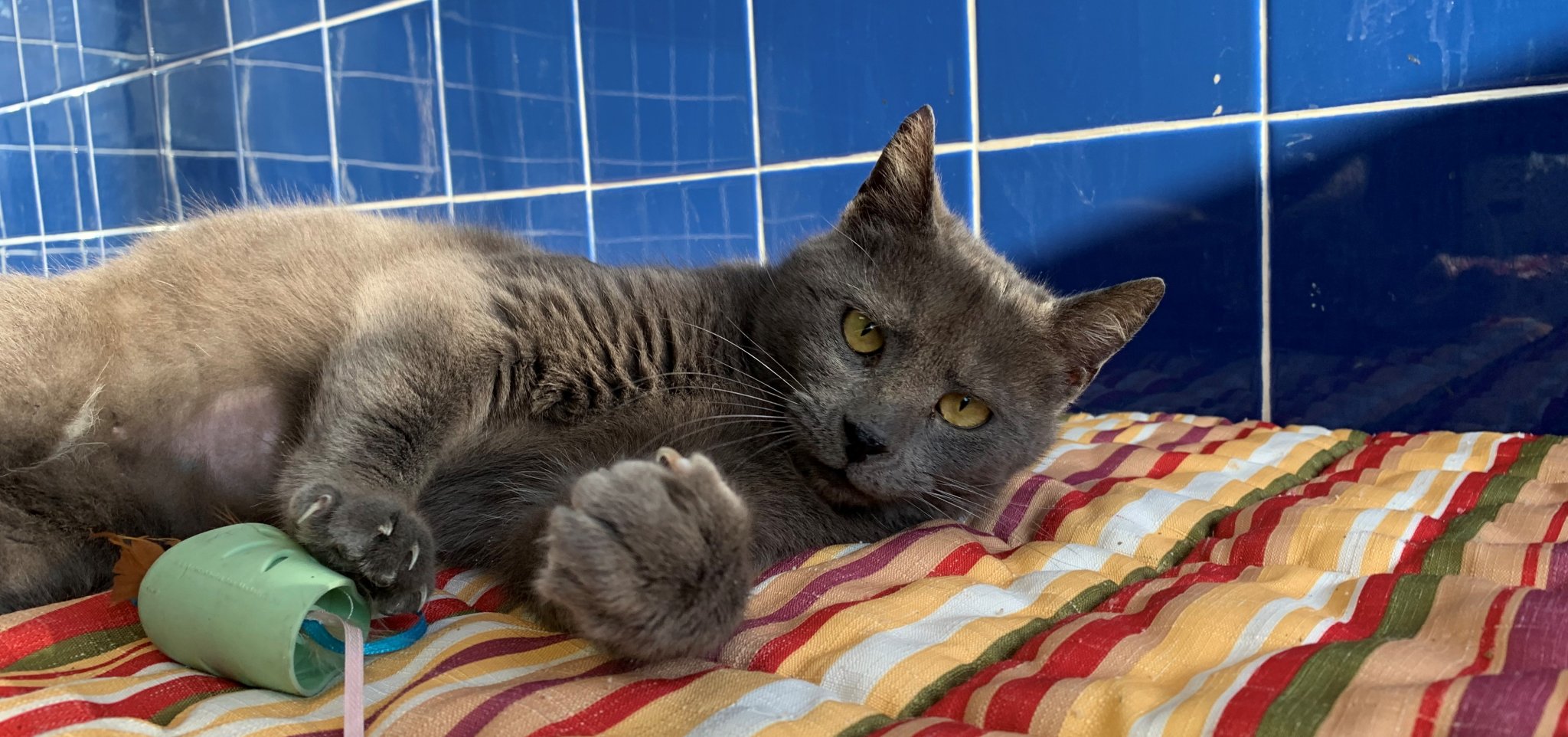 That's not a life fit for an Egyptian queen (or any cat), and PETA's fieldworkers knew the moment they laid eyes on Egypt that she was a treasure worthy of King Tut.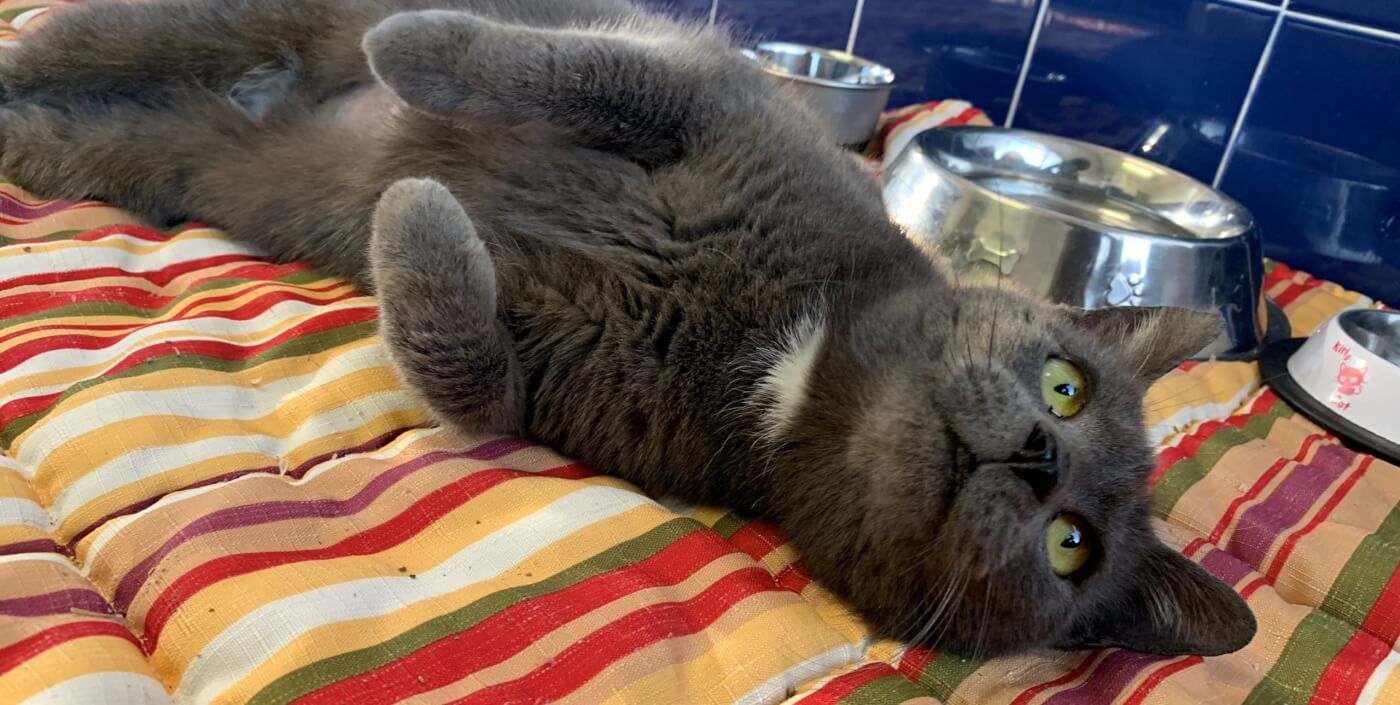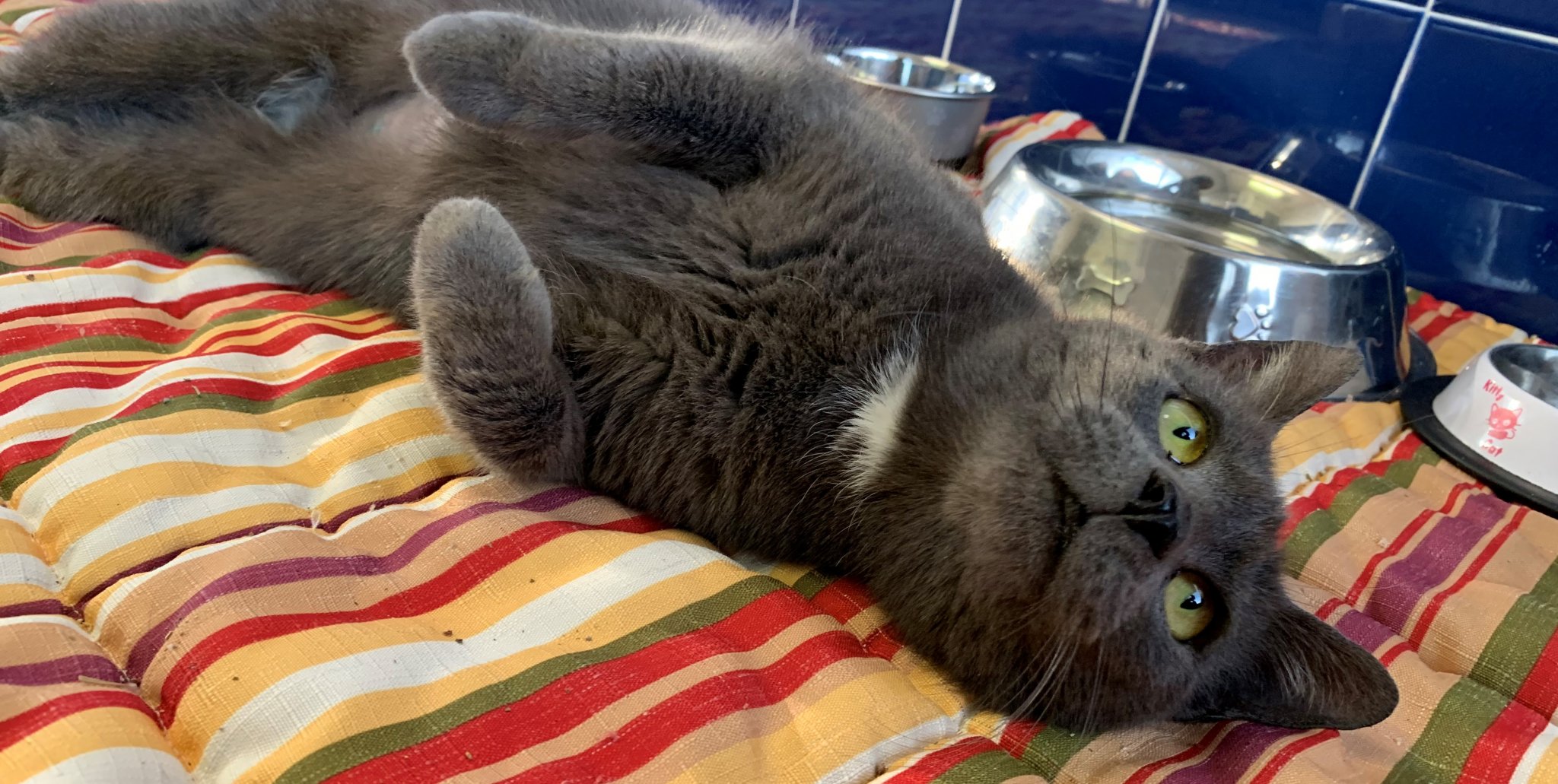 Recognizing that PETA's fieldworkers were loyal subjects who were there to do her bidding, Egypt followed them around the neighborhood as they cared for other animals in need until she got the point across that she was ready to move into a palace of her own.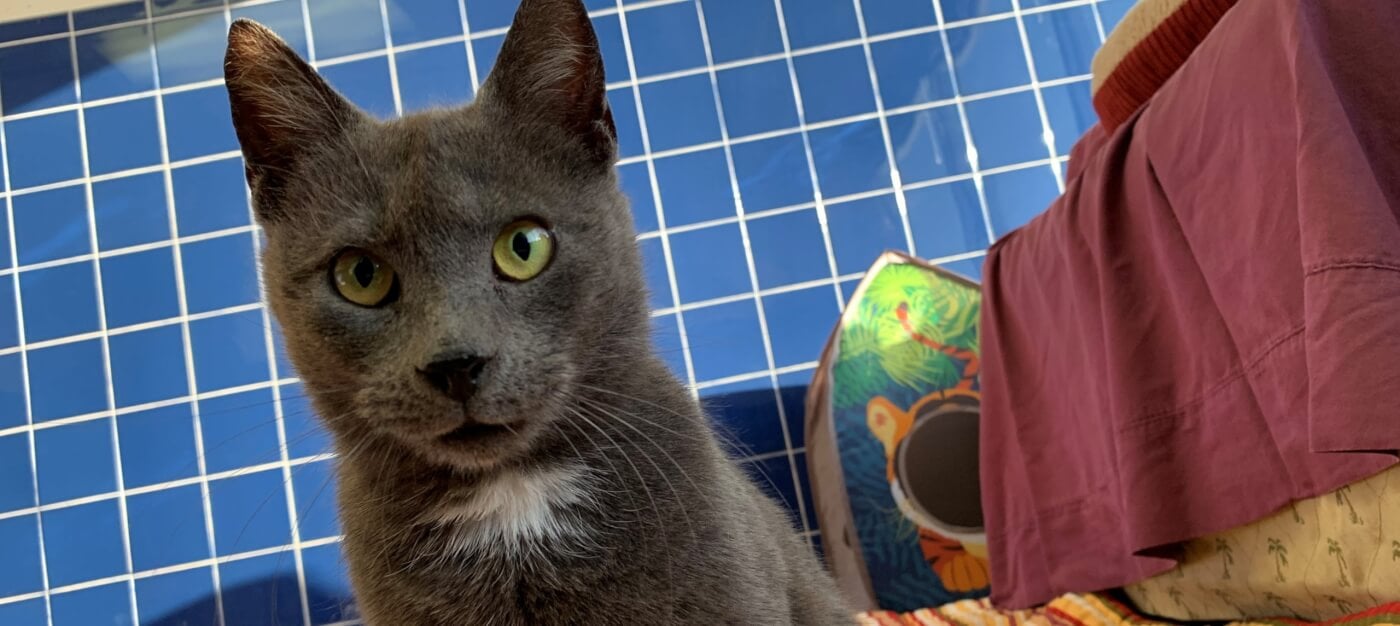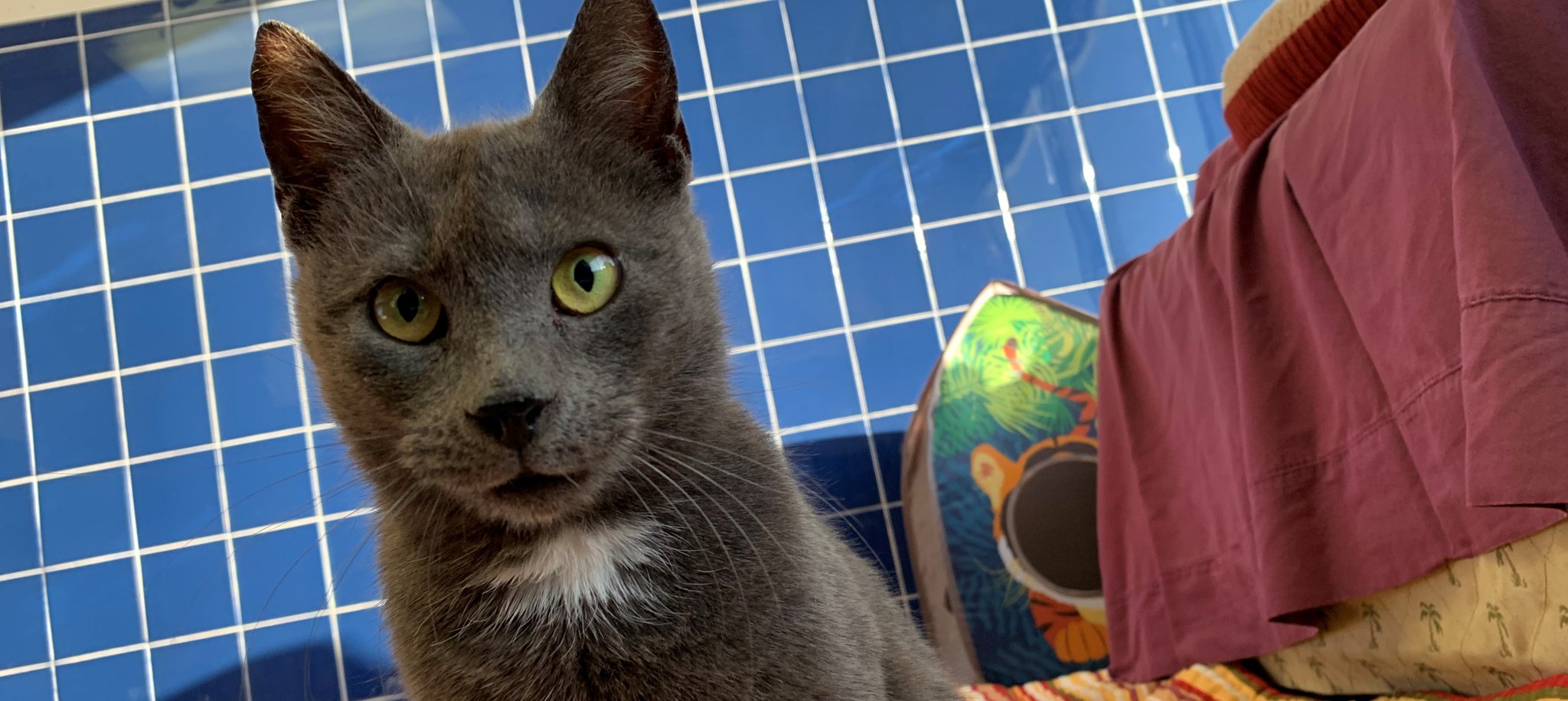 With the blessings of the kind person who'd been feeding Egypt, the fieldworkers brought her back to the Sam Simon Center—PETA's Norfolk, Virginia, headquarters—where she's holding court like a benevolent deity.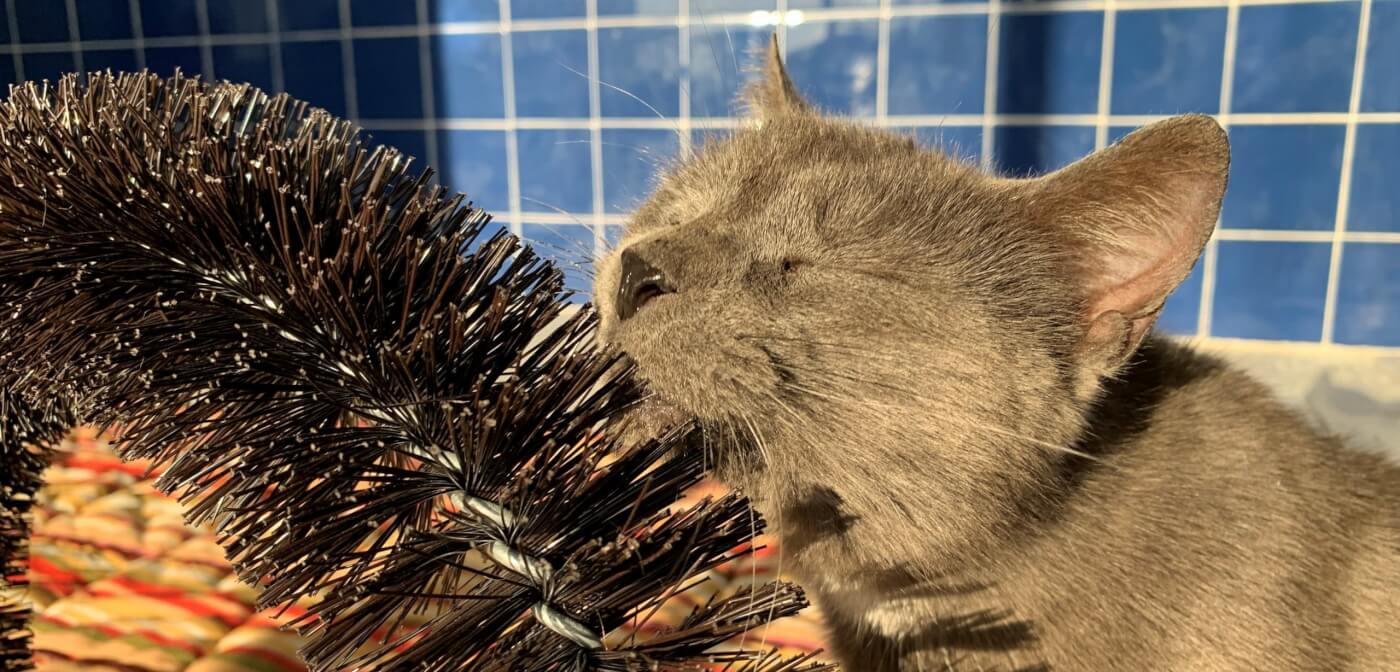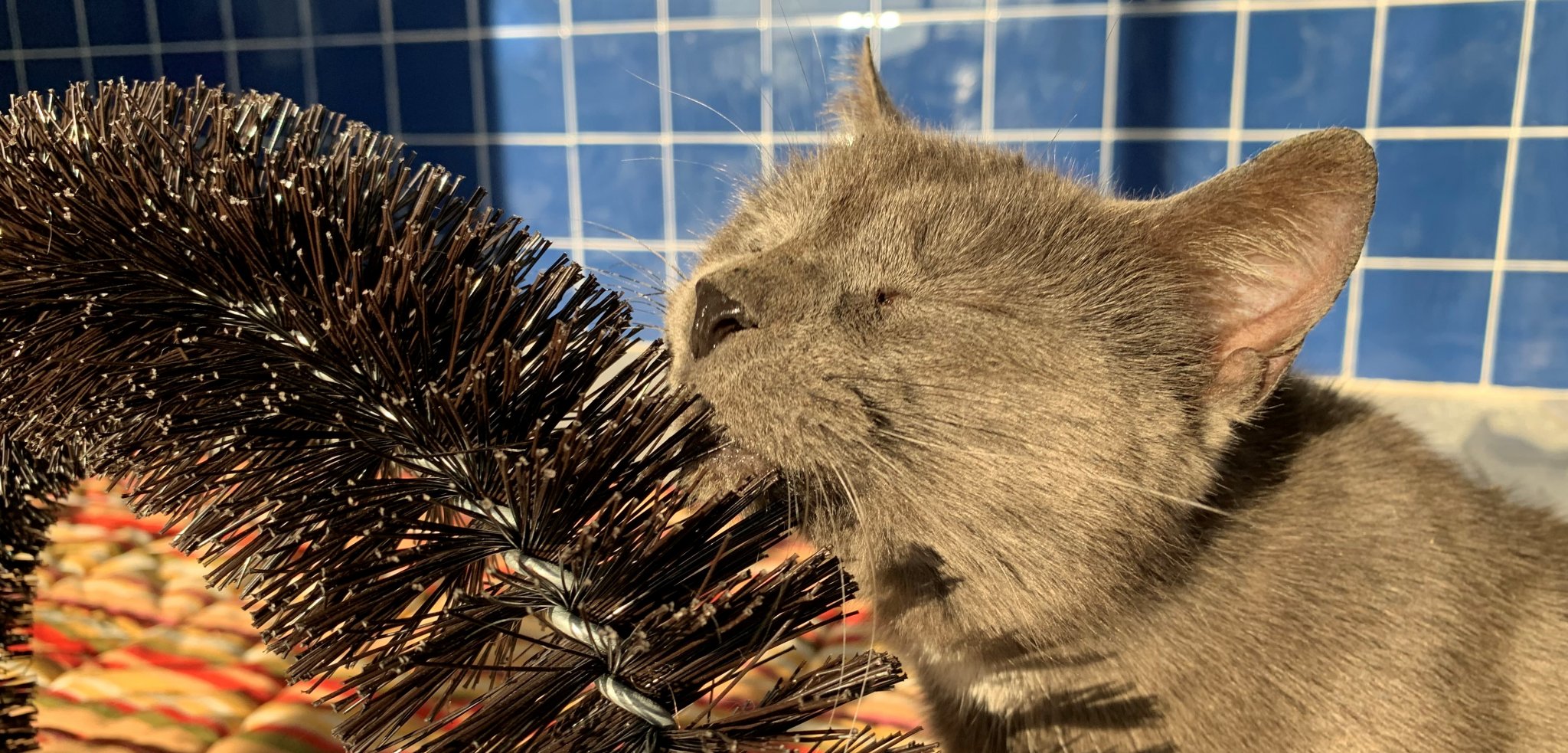 Now that she's been spayed, vaccinated, and microchipped, Egypt is ready to go out and conquer a new empire. You can help ensure that this sweet cat gets a lifetime of adoration worthy of an Egyptian goddess by sending a message (preferably not in hieroglyphics) to [email protected].