Edward James Olmos, renowned for his roles in Battlestar Galactica and Mayans M.C., is a luminary. His relentless commitment to promoting compassion for all animals recently earned him a prestigious PETA Humanitarian Award. Edward's acceptance speech echoed the sentiment of many animal rights advocates worldwide, emphasizing the need for humans to extend their empathy to all species.
"Most people love their dogs and cats and would be horrified to see them hurt in any way. Why do we not apply the same understanding to the chickens and pigs we eat, the snakes and cows we wear, or the mice we poison and burn in laboratories? It's only speciesism that allows that, and … we have to fight against it."

—Edward James Olmos
Edward is always ready to do anything he can to spread his love for animals. He recently participated in PETA's Council of Animals, a monumental sculpture display exhibited on the National Mall in Washington, D.C. This captivating exhibit featured a 7-foot-tall polar bear, a towering 1,200-pound elephant, and a 6-foot-tall rhinoceros with a chicken perched on his back—symbolizing the unity of all species. Edward lent his voice to the character of the wise coyote in this installation, delivering a message of harmony for all animals.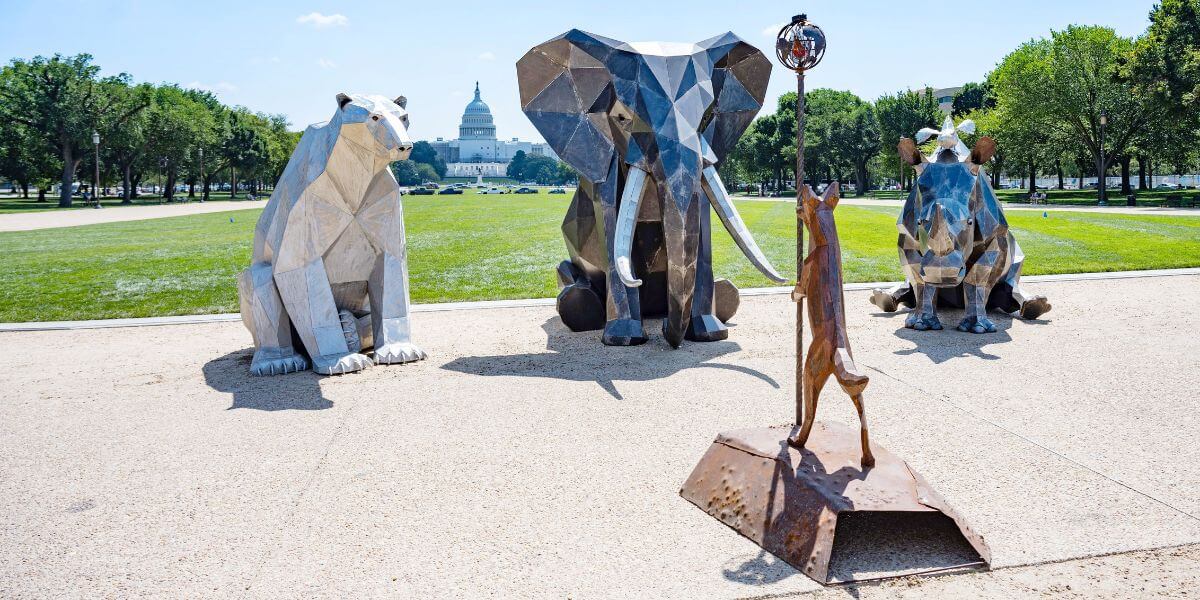 In the heartfelt campaign "Family Is Family," Edward appears with his beloved dog, Moe, to convey the message that our animals are family members who deserve our love and kindness during the holidays and year-round. He has also starred in both Spanish- and English-language radio and video spots for PETA and PETA Latino urging people to keep their animal companions safe during fireworks displays.
"We, a majority of us, choose goodness. We really do. And those that don't leave a profound mark on all of us, but they can't overpower the goodness that is within us. Don't let that go. Become even more of an understanding person about your children's children, become more understanding of your mate, your friends, relatives. And most of all, about animals."

—Edward James Olmos
It's Time to Follow Edward's Lead
In a world where compassion can sometimes seem in short supply, Edward James Olmos serves as a beacon of hope, reminding us of the goodness in humanity. He continues to point out the profound impact that one person can have when they choose kindness, empathy, and understanding—toward their children, their mates, their friends, their relatives, and all animals.
Join Edward and learn how you can leave your own compassionate legacy for animals today: