"Whip-smart" describes Devo. Soon after busting out of Akron, Ohio, the band was on the charts with their brand of catchy, new wave pop and clever left-of-center singles. And who could forget their iconic red "energy dome" hats?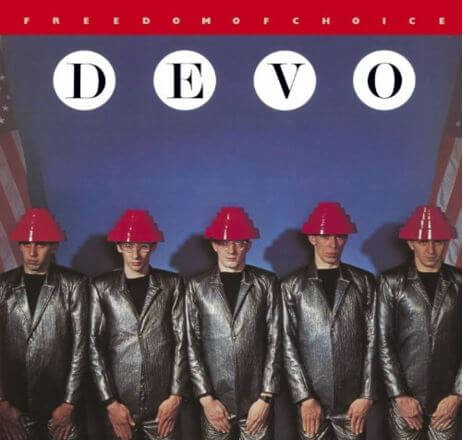 Devo's members know that when a problem comes along, you must whip it. That's why the band recently donated royalties from the classic hit "Whip It" to PETA to help launch a campaign to free lions, tigers, and other big cats from Ringling Bros. and Barnum & Bailey Circus.
The timing couldn't have been better: They made their announcement as the Saddest Show on Earth arrived in their home state of Ohio.
Says the band: "As Ringling Bros. relies on the fear of whips to force lions and tigers to perform, Devo is pleased to make a grant to PETA from the royalties of 'Whip It' for their campaign to free big cats from this abuse. We hope that all circuses will continue to evolve by spotlighting human creativity rather than degrading animals."
"Whip It" is a track on Devo's 1980 album Freedom of Choice, and that's exactly what Ringling is denying big cats.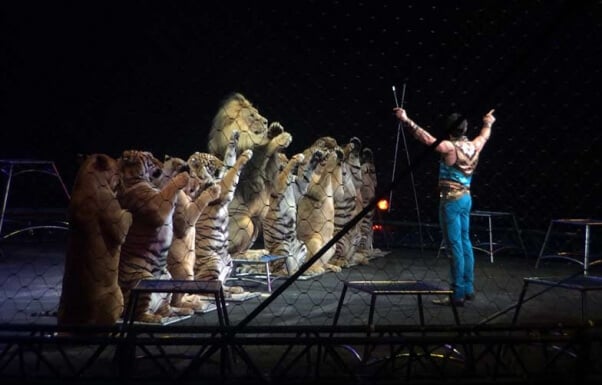 Not only are these animals whipped to force them to perform tricks, they're also often hauled around the country in barren cages that leave barely enough room for them to stand up and turn around. Instead of getting to exercise, socialize, and play, they're forced to eat, drink, sleep, and defecate in the same cramped quarters. In 2004, according to an affidavit by a former Ringling lion handler, a 2-year-old lion named Clyde died while traveling through the Mojave Desert in a poorly ventilated boxcar—without being checked on or given water. He is believed to have died from heatstroke and dehydration.
Lions, tigers, and other big cats shouldn't spend their lives in hot boxcars and cramped cages, stressed from the rigors of travel and only let out to perform demeaning tricks. Animals who have been exploited by circuses deserve to be retired to accredited sanctuaries, where they would have the freedom to live a more natural life.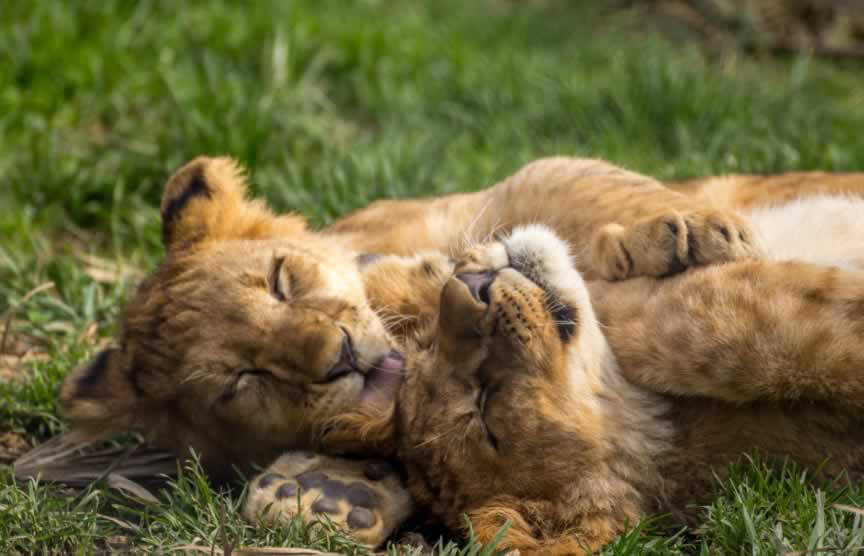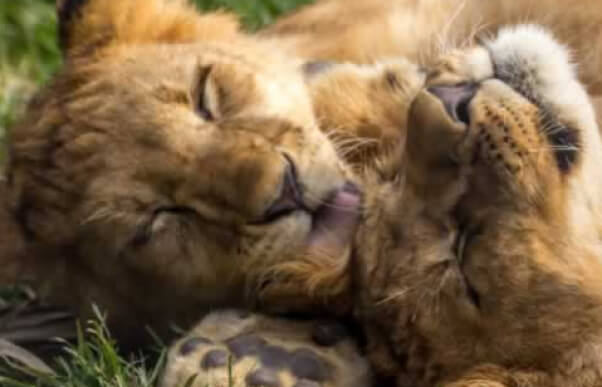 © iStock.com/Flat41
After rallying the public to force Ringling to take its elephants off the road, PETA is now focusing its circus campaign on freeing the big cats. You can help whip Ringling's cruelty by urging the circus to take all the animals it exploits off the road now and send them to accredited sanctuaries.