After a Fourth of July fireworks accident in Simi Valley, California, resulted in injuries to dozens of spectators, including 12 children, PETA wrote to the president of the Rotary Club of Simi Valley and asked him to replace next year's fireworks display with a safe—and humane—laser light show.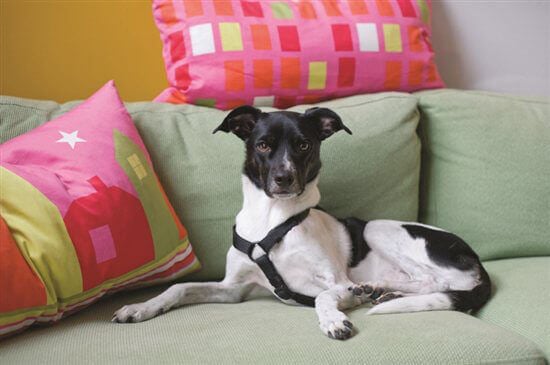 © Kencredible
Even when fireworks displays go off without a hitch, they can have devastating consequences for dogs, cats, and wildlife. The California Coastal Commission ended the city of Gualala's fireworks displays after a show caused nesting seabirds to flee their nests and abandon their chicks. In 2011, fireworks were responsible for the deaths of about 5,000 birds in Arkansas. Animal shelters report an increase in the number of lost dogs and cats following fireworks displays. Many dogs go missing when they panic and jump over fences, tear through screen doors, or break chains.
I spent July 4 in Tennessee, and there were so many fireworks going off that it sounded like the British were invading—again! I actually saw a dog fleeing in terror as the sound of fireworks blasted all around him. But by the time I had gathered up a leash and treats and got out the door to go after him, he had vanished.
My dog, Jasper, was safe indoors (where all dogs and cats should be on the Fourth) but out of his mind with fear. He calmed down only after we went down to the basement and turned on a fan, a TV, and a dehumidifier, which effectively drowned out the bombardment.
What You Can Do
The next time a fireworks display is scheduled in your town, contact the organizers and ask them to switch to a laser light show. If the fireworks aren't canceled, try these dog- and cat-approved fireworks survival tips.