A sweet mixed-breed dog has lost her battle and passed away after being tortured and nearly decapitated with an electrical cord. Reportedly, the dog's teenage owner, Monterion Davis, wrapped the cord around the dog's neck and tied her to a tree in the woods, leaving her there to struggle and die alone. A rescue group in Forsyth, Georgia, found the dog on July 7 and rushed her to a veterinary hospital, where she underwent emergency surgery. She clung to life until yesterday, when she left this world, surrounded by people who cared about her.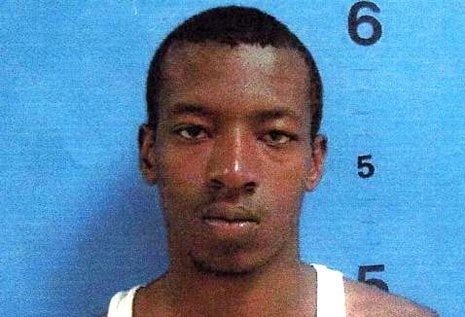 Monroe Country Sherriff's Office
 
Police arrested Davis on charges of aggravated cruelty to animals, and he faces up to 10 years in prison if convicted. PETA has contacted the Monroe County District Attorney's Office to call for vigorous prosecution for this heinous crime. You can send a very polite e-mail to prosecutor Richard Milam to ask him to consider the link between abusing animals and abusing people in formulating his case.
Written by Michelle Sherrow