Earlier today, protesters paid a surprise visit to startled alumni at a luncheon in The Association of Former Students building in College Station—where the university's president, Michael K. Young, was speaking—to protest Texas A&M University's (TAMU) cruel muscular-dystrophy (MD) experiments on dogs.
The protesters unleashed more than a dozen balloons and unfurled a banner proclaiming, "Have a Heart, President Young: Close the Dog Lab," and they informed surprised attendees that TAMU deliberately breeds dogs to develop a crippling and painful form of MD that leaves them struggling to walk, swallow, and even breathe.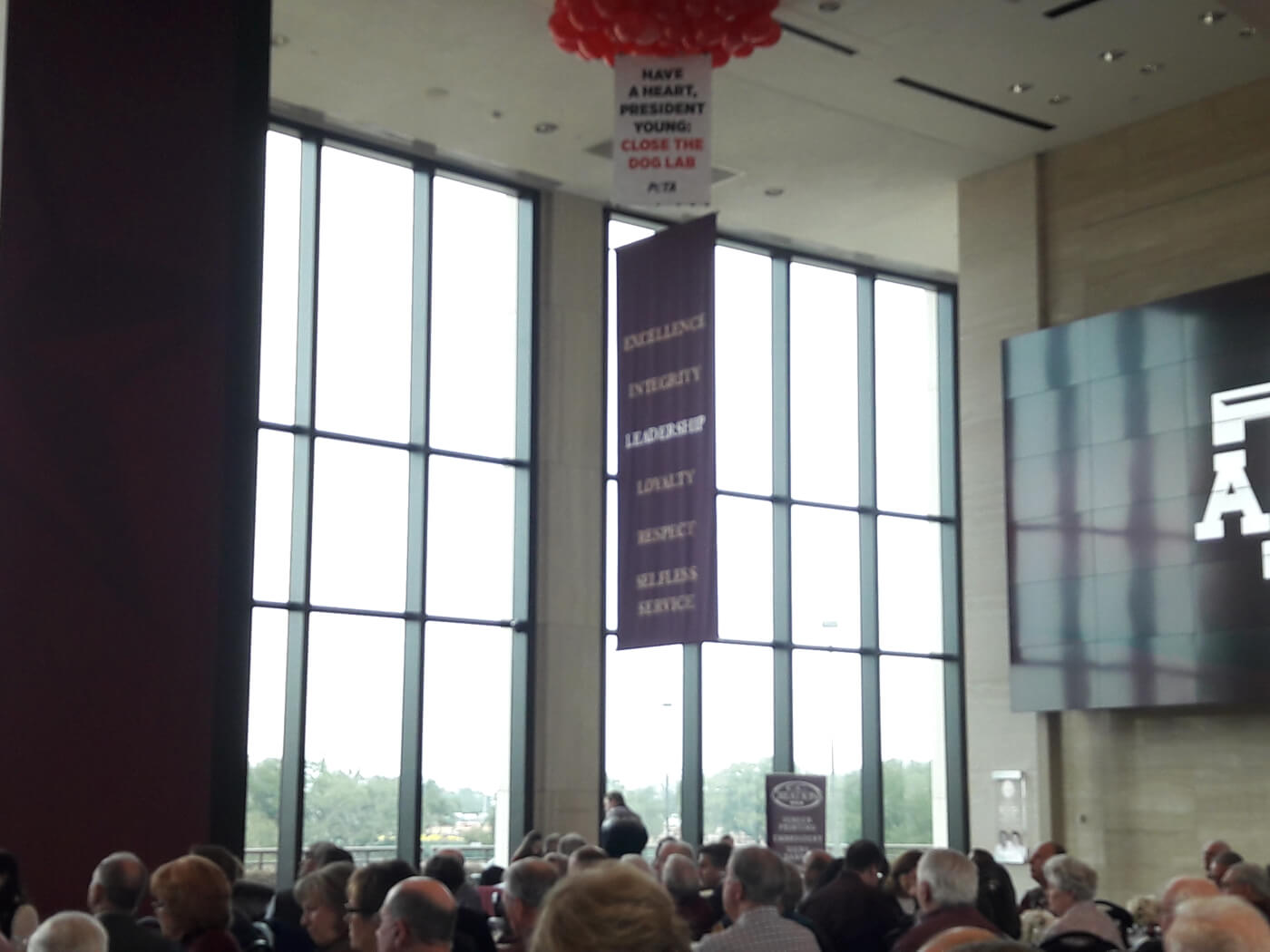 "Michael Young should open his heart to the dogs locked away in barren campus laboratories and used in appalling experiments," says PETA's Alka Chandna, Ph.D. "Thirty-five years of cruel tests must end now."   
PETA has released video footage from inside TAMU's laboratories showing golden retrievers who were deliberately bred to develop a severe form of MD that ravages their bodies, causing progressive muscle wasting and weakness. Those without symptoms but who carried the gene for the disease were used for breeding. The video shows dogs frantically pacing on the hard, slatted floors and gnawing on the bars of the small cages.