Ever since she rose to fame performing on Strictly Come Dancing, with her godmother Amy Winehouse providing background vocals, Dionne Bromfield has been known for her soulful voice, reminiscent of that of her late mentor. Now the talented 17-year-old is proving that, like Amy, she also fights for the underdog, by speaking out against fur in a new ad for PETA U.K.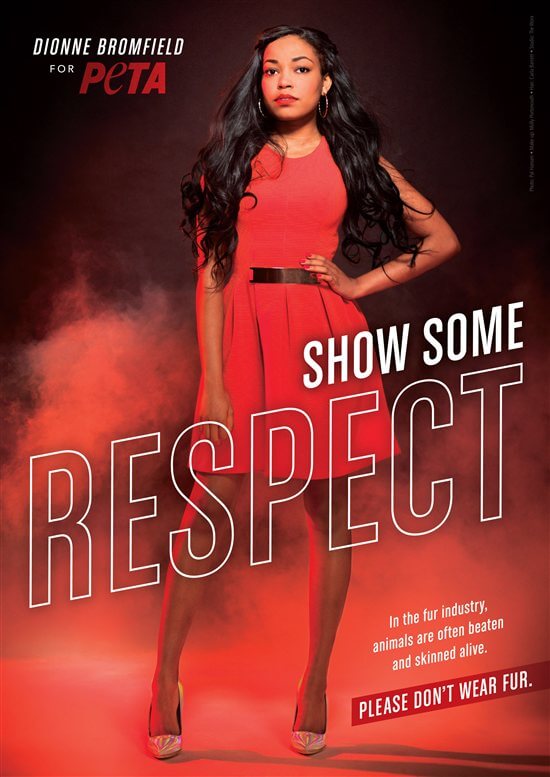 "Not only is fur cruel, it's also totally gross," says Bromfield. "I mean, who wants to wear the skin of an abused animal? Not me! I watched one of PETA's fur videos, and I challenge anyone who wears fur to watch it, too. Seeing these terrified animals as they have their skin ripped off their backs just so that someone can walk around in a fur coat or hat really upset me – but it also inspired me to try to raise awareness about the fur trade."
Dionne joins a long list of celebrities—including Joss Stone, Natalie Imbruglia, Twiggy, Mark Ronson, Sadie Frost, and Kate Ford—who have teamed up with PETA U.K. to urge people in Great Britain and across the pond to help spare animals from being beaten, bludgeoned, or skinned alive by refusing to wear fur or fur trim.