It's been a long road, but every journey has a destination. This week, with encouragement from PETA, the U.S. Department of Transportation (DOT) expanded its acceptance of animal-free skin testing. This change comes almost 30 years after PETA first helped persuade DOT to accept animal-free methods to partially replace the use of rabbits in painful skin-corrosion tests.
DOT requires that companies test chemicals for their ability to cause permanent skin damage—corrosion—before they're shipped around the country on trucks, trains, boats, and airplanes. In skin-corrosion tests, hazardous substances are applied to the shaved skin of rabbits and the animals are checked for chemical burns.
With this week's update to its testing requirements, DOT has at last fully accepted non-animal tests for skin corrosion! In a letter to PETA, DOT writes that this change will encourage companies to use animal-free tests, and PETA will continue to make sure that every company knows about this updated rule.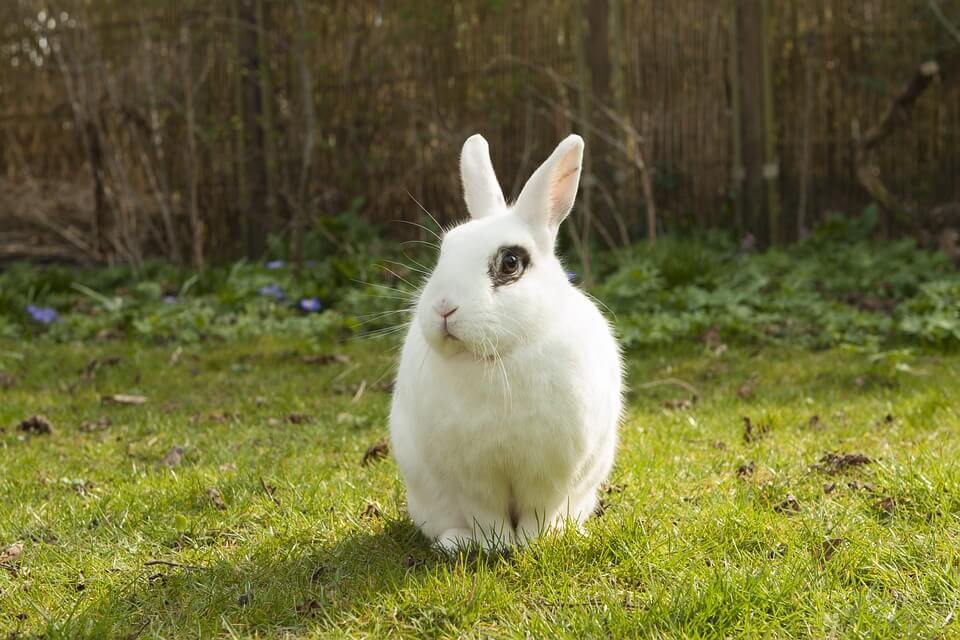 This victory is in no small part because of the years of hard work and dedication from our supporters. Thanks to your efforts—including tens of thousands of supportive messages in response to our action alerts about rabbits who suffered in these tests—PETA met with officials at DOT who listened to our scientists and helped move mountains for animals by bringing the U.S. into alignment with many other countries already using superior, animal-free tests.
It goes to show that, no matter how long it takes, PETA is always ready to take the first, middle, and last step to save animals.
Rabbits Need Your Help — Hop to It!
Rabbits are socially complex, intelligent animals with unique personalities, just like dogs and cats. In their natural habitat, they keep meticulously clean burrows and spend their time foraging for fresh, leafy food and interacting with other members of their warren.
But right now, all over the world, rabbits are suffering in laboratories and on fur farms. Exploited because of their gentle nature, rabbits are subjected to harsh chemical tests, their hair is torn out by the fistful, and they languish in barren wire cages.