Tonight, Dennis Rodman's induction into the Basketball Hall of Fame is expected to be complete with a helicopter, acrobats, and colorful costume changes. But one thing that Dennis won't be sporting is fur – and that's no bull.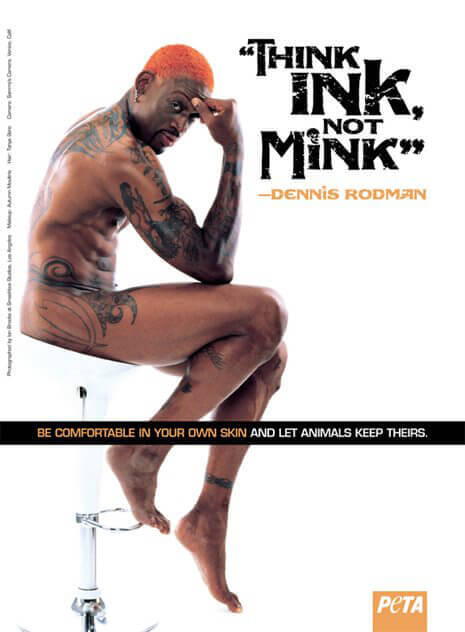 Dennis was already a Hall of Famer at PETA, as the first man and the first athlete to show his skin to save animals' skin. Even when he's being as bad as he wants to be, Dennis is still pretty darn great.
Congratulations, Dennis, from your pals at PETA!
Written by Michelle Sherrow