The decomposing body of a brown pit bull was found stuffed into a black nylon suitcase floating in a lake in Asbury Park, New Jersey, after a recent Fourth of July fireworks show. Police suspect that the suitcase had been in the lake for one to two weeks when it was found. A necropsy indicated that the medium-sized dog was around 1 year old.
WATCH: Dead dog found in suitcase in Sunset Lake via @rrossAPP Read more at https://t.co/P4QsNwg7aZ pic.twitter.com/M1ER0v5WMf

— Asbury Park Press (@AsburyParkPress) July 6, 2016
The suitcase was found partially submerged inside a plastic bag and also contained a button that read, "I [love] Howard University." Police have yet to find any leads, and that's why PETA is offering a reward of up to $5,000 for information leading to the arrest and cruelty-to-animals conviction of anyone who may have been responsible for the fatal abuse or neglect of this dog.
Knowing whether this dog was dead or alive when he was put inside this suitcase is important, because a dog abuser may be at large in the community, waiting to strike again. Anyone with information about who had possession of this dog, whether he was used in fights, and how he died should come forward now to assist authorities.
Dead pit bull found stuffed in suitcase, in Asbury Park lake, after fireworks | https://t.co/wL2V73Mwx8

— Give A Dog A Home (@mutt_butts) July 6, 2016
Anyone with information about this case is encouraged to contact the Monmouth County SPCA at 732-542-0040 or the Monmouth County Sheriff's Office at 732-431-6400.
We need your help to find out who did this!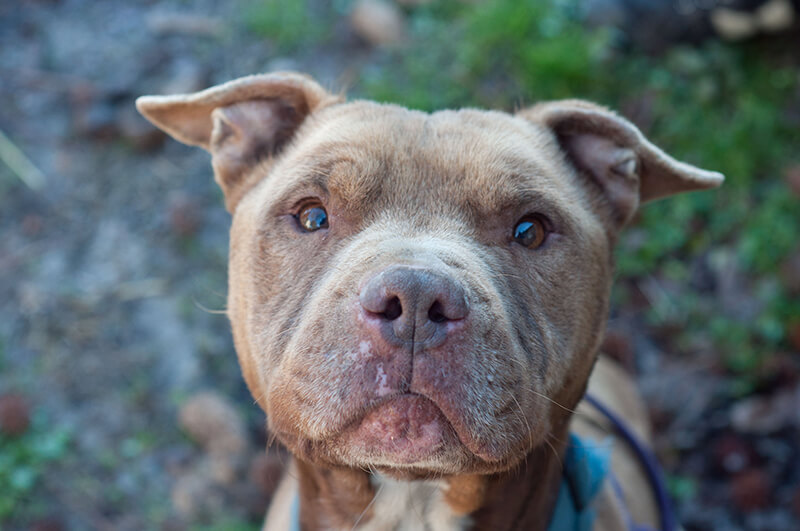 Sharing this information with your friends, family, and social media followers might be the only way to apprehend those responsible for this act and prevent further crimes by the abuser. Even if you don't live in Asbury Park, publicizing this story will discourage others everywhere from committing acts of violence against animals if they know that they can't get away with them.