Dallas World Aquarium (DWA) made headlines recently when it attempted to export six pygmy three-toed sloths from Bocas del Toro, Panama, after kidnapping eight of them from their native island home. DWA had made arrangements to send two of the imprisoned sloths to a zoo in Panama.
DWA conservation biologist Luis Sigler and CEO Daryl Richardson were stopped short at the airport by Panamanian animal protectionists who insisted that the group release all eight of the abducted sloths back into the forest, rather than exporting the gentle, defenseless animals to an aquarium or zoo, where they would be held captive for the rest of their lives.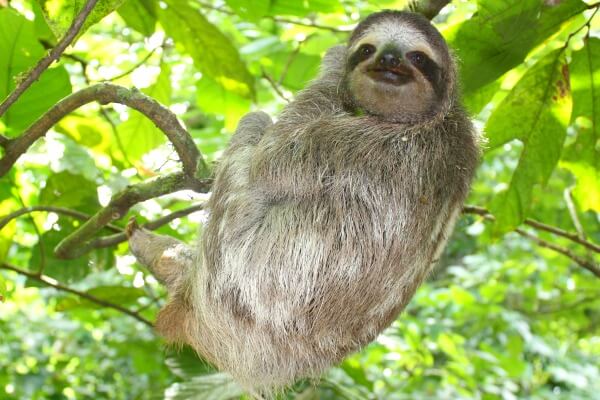 Pygmy three-toed sloths are designated as critically endangered under Panama law and the International Union for Conservation of Nature's (IUCN) Red List of Threatened Species. According to an international sloth expert who contacted PETA, imprisoning these sloths would likely have killed the animals. Scientists believe that there are fewer than 100 pygmy three-toed sloths alive in the world, and by snatching them from the only environment they know, DWA recklessly gambled with the lives of nearly 10 percent of the remaining pygmy three-toed sloth population.
PETA is calling on the Association of Zoos & Aquariums and the World Association of Zoos and Aquariums to investigate DWA's unethical and greedy conduct. DWA is accredited by both bodies whose ethical and professional standards prohibit putting wild animals' lives at risk by kidnapping them.
What You Can Do
Take visits to zoos and aquariums off your "family fun" list. Every dollar that you spend on tickets and gift-shop items goes directly to the theft, trade, and lifetime imprisonment of exotic animals. If your local zoo solicits money from corporations, charitable organizations, and foundations, write to the zoo's sponsors and encourage them to put their money toward protecting animals in the wild instead.