A coyote in Hamilton, Ontario, nearly froze to death while stuck between a ladder and a wall under a bridge suspended over icy waters. But thankfully, some compassionate people were nearby.
Frozen coyote rescued from canal ladder by marine unit, animal serviceshttps://t.co/s3DP3874iG pic.twitter.com/bh60Ck8RYl

— Hamilton Spectator (@TheSpec) March 12, 2017
Marine officers were on a typical patrol when someone waved them over to the canal wall and showed them a coyote who was stuck behind a ladder leading down to the water. They called animal control offices in Hamilton and Burlington, and officers from the two agencies removed the coyote using two snare poles.
It's a good thing that they came when they did: Because of the mist, some of the coyote's fur had already frozen to the concrete wall.
It isn't known how the animal ended up in such a tight spot, but one officer said that it's not uncommon to spot coyotes in the area.
While a bit spooked, the coyote didn't seem to have any obvious injuries. After a quick checkup, the animal was released and swiftly ran off.
Officials in California could learn a thing or two about compassion from this story.
Right now, some lawmakers in the Golden State are suffering from an illogical and dangerous hysteria over coyote populations. Instead of being empathetic heroes for wildlife, officials in localities such as Arcadia want to spend thousands of dollars on contractors to trap and kill coyotes.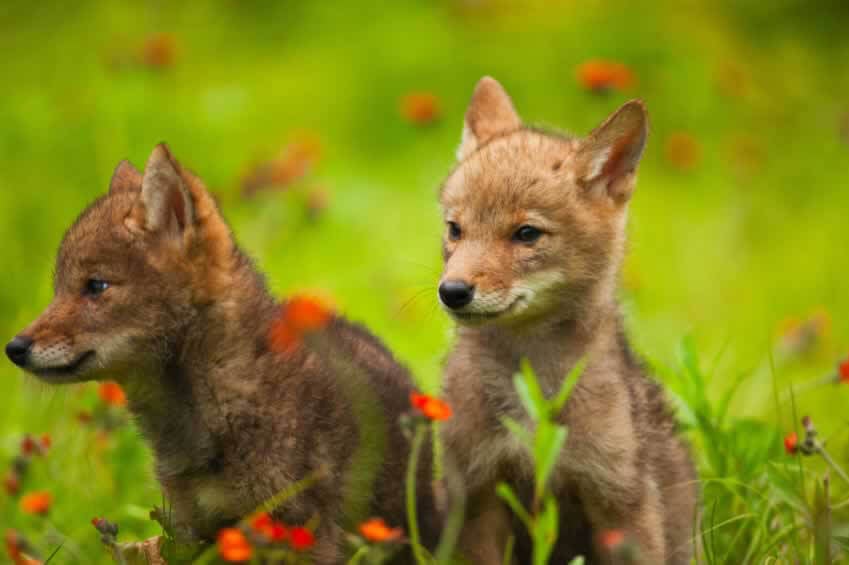 © iStock.com/jimkruger
Coyotes are an integral part of our ecosystem: They help keep populations of smaller animals like squirrels and rats in check. And killing them tears families apart, leaving orphaned young to starve.
Not only are lethal initiatives such as trapping ineffective at controlling coyote populations, they can also indiscriminately harm companion animals and nontarget wildlife. Snare traps, in particular, are extraordinarily cruel—ensnared animals often sustain horrific injuries in their frantic attempts to escape.
What You Can Do
PETA thanks the heroes in this story—and we want people to follow in the footsteps of these officers, who, instead of ending a life, saved one. Take action today.