Following an intensive yearlong PETA campaign, the National Institutes of Health (NIH) announced that it is ending its cruel maternal-deprivation experiments on baby monkeys and shutting down the laboratory where the experiments took place. But the agency has not made a clear plan for the approximately 300 monkeys. So 28 members of Congress are rushing an urgent letter to NIH imploring the agency to retire all the monkeys to reputable sanctuaries.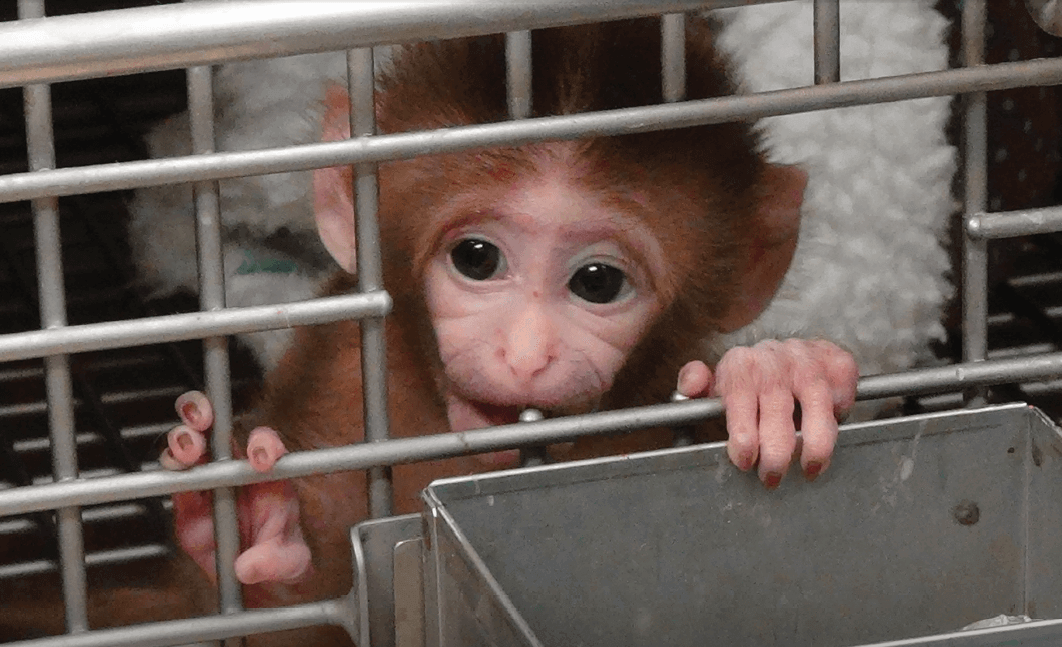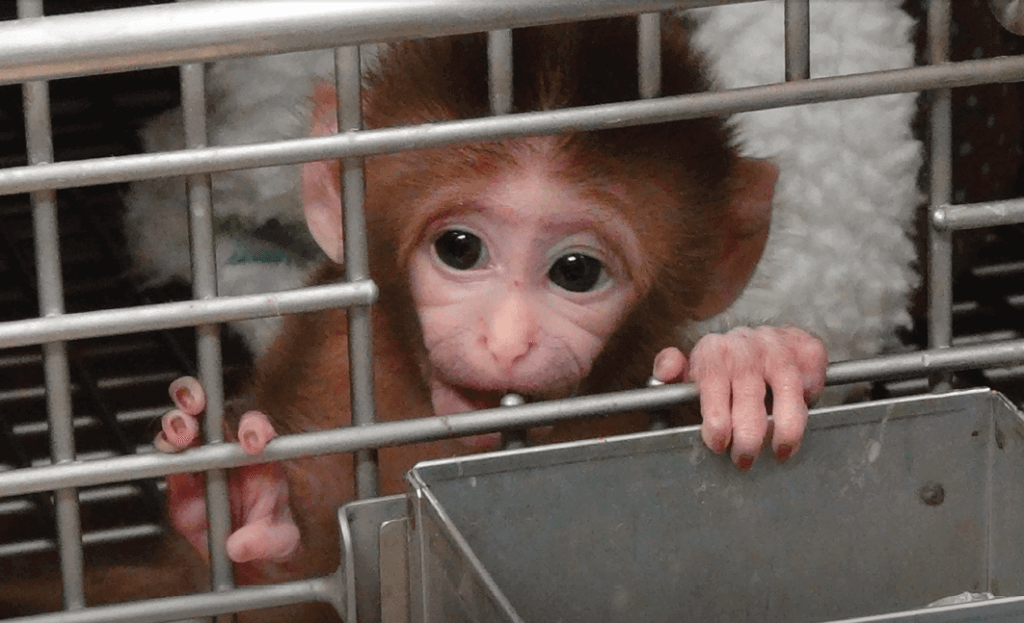 In their letter to NIH Director Francis Collins, the congressional representatives—led by Reps. Brendan Boyle (D-Pa.), Sam Farr (D-Calif.), Lucille Roybal-Allard (D-Calif.), and Dina Titus (D-Nev.)—write:
We understand that there are approximately 300 young and adult monkeys currently housed at this laboratory. We believe the responsible next step is to transfer them to appropriate sanctuaries rather than sending them to other laboratories where they would likely be subjected to years of additional experiments at significant expense to taxpayers.

As you know, for many years Congress and several Presidents have supported allowing federally-owned primates to be sent to sanctuaries. In 2000, a bipartisan bill was signed into law establishing a federal sanctuary for chimpanzees retired from research. In 2013, President Obama signed into law language that allowed more flexibility for NIH to fund the retirement of chimpanzees to the federal sanctuary system. Your decision last month to retire all federally-owned chimpanzees to sanctuaries demonstrates NIH's commitment to providing refuge to primates previously used in experiments. We applaud this decision.

It is our expectation that the federally-owned monkeys being spared from the experiments in Poolesville will also be retired to appropriate sanctuaries.
Thanks to Reps. Blumenauer, Boyle, Cardenas, Conyers, DeFazio, DeSaulnier, Deutch, Edwards, Engel, Farr, Grijalva, Hastings, Israel, Jackson Lee, H. Johnson, Keating, Lee, Lieu, Lujan-Grisham, McNerney, P. Murphy, Norton, Quigley, Roybal-Allard, Sires, Titus, Van Hollen, and Welch for standing up for monkeys.
Note: PETA supports animal rights, opposes all forms of animal exploitation, and educates the public on those issues. PETA does not directly or indirectly participate or intervene in any political campaign on behalf of or in opposition to any candidate for public office or any political party.