Congratulations, Marisa Serrano! Because this beautiful bride-to-be lost 17 pounds and improved her health by going vegan, she's been named the winner of PETA's first-ever Wedding Dress Weight-Loss Challenge. Marisa will receive a one-of-a-kind vegan wedding dress created by Linda Loudermilk as well as three free fittings with the in-demand designer. And she'll have peace of mind knowing that she won't have to struggle to fit into her custom-made dress on her wedding day.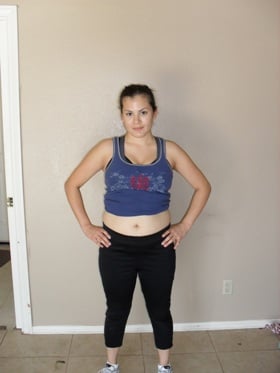 Marisa before
Marisa told us that she had been vegetarian for two years prior to starting our challenge in July. But like many new vegetarians, she made the mistake of replacing the meat in her diet with cheese—and packed on unwanted pounds as a result. Now that she's stopped eating dairy foods, Marisa's lost weight, and her nasal allergies, sinus infections, and acne have all cleared up.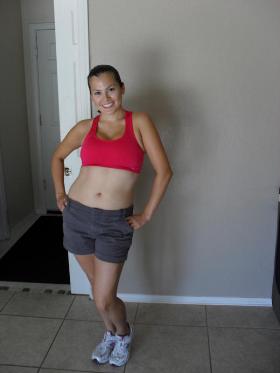 Marisa after
Brides spend tons of money on weight-loss plans every year when just going vegan could do the trick. If you want to have your (vegan) wedding cake and eat it too on your big day, remove animal-derived foods from your diet now to slim down and stay in shape.
Written by Paula Moore