A vegetarian since the 1950s, Cloris Leachman reveled in touting the many benefits of eating plant-based foods, including in one memorable shoot for a PETA ad, months after she had become the oldest contestant ever on Dancing With the Stars.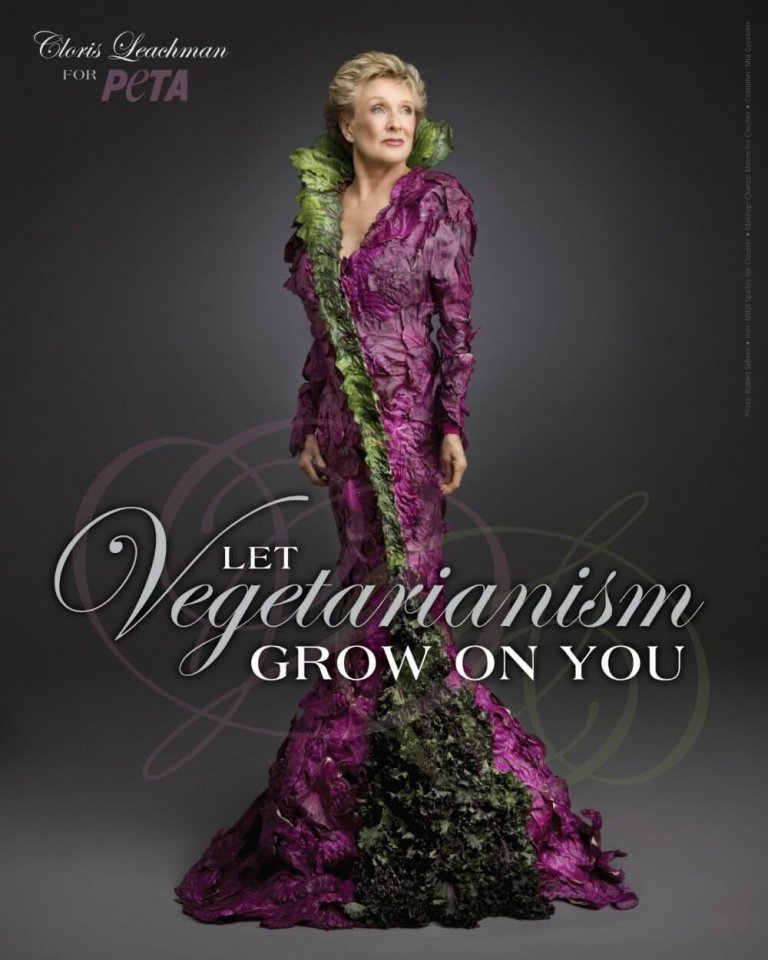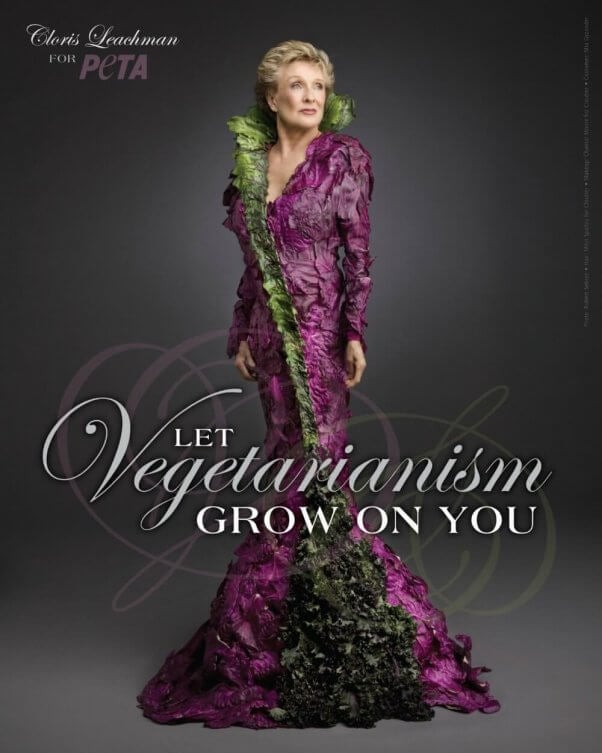 PETA Remembers Cloris Leachman
Cloris spent most of her life entertaining people, getting her start in show business in the noir thriller Kiss Me Deadly in 1955 and earning an Oscar and more Emmys than any other actor during her 66-year career in film and TV, which included roles in The Mary Tyler Moore Show, Young Frankenstein, and The Last Picture Show, just to name a few highlights. Although she loved the entertainment industry, she knew animals didn't.
Cloris seized opportunities to inform others about the plight of involuntary and often traumatized animal "actors" forced to perform in circuses and marine parks. When she was grand marshal of the Rose Parade, she wrote to the president of the Tournament of Roses Association to urge him to yank SeaWorld's float from the 2014 Parade.
"Many orcas at SeaWorld have been confined for decades to tanks that, to them, amount to nothing more than glorified bathtubs. They have been deprived of everything that is natural and important to them and are forced to swim in endless circles, far away from their families," Cloris wrote. "It's no wonder that orcas at SeaWorld have never lived long enough to die of old age. (And as someone who has lived a long, eventful life, I can vouch for the fact that they're missing out.)"
Many people agreed with her, judging by the nosedive SeaWorld has taken in attendance and revenues since the release of the documentary Blackfish. Cloris also took on Ringling Bros. and Barnum & Bailey Circus, when she recorded a PETA video criticizing the circus for abusing ailing and arthritic elephants. "They are forced to perform ridiculous circus tricks like standing on their head or hind legs, which puts even more pressure on their aching joints," she said. "Cruelty is one tradition we can do without." Just a few years later, the announcement came: the circus was retiring its elephants because of "a mood shift among our consumers." Not long after, it folded up its tents for good.
Cloris also helped kill an "ag-gag" bill in her home state of Iowa that would have made it illegal for whistleblowers and other observers to gather the evidence needed to prosecute animal abusers on factory farms. "Citizens' right to document cruelty to animals—wherever it occurs—is crucial in helping local, state and federal officials enforce anti-cruelty laws," she wrote in an opinion piece for HuffPost. And we love that she posed with a turkey named Frank, who stole her heart, for a Thanksgiving ad urging everyone to let turkeys live.
Cloris' trademark sense of humor remained sharp all her life, and she wasn't averse to having a little fun while trying to save animals, as she did in this public service announcement promoting spaying and neutering.
Her achievements for animals over many decades are too numerous to list, as her PETA Lifetime Achievement Award makes clear.
Rest in peace, Cloris. We will miss you greatly.