When you think of Chihuahuas, you probably think of Mexico—and sunshine, adobe buildings, and margaritas. What you don't think of is a tiny shorthaired dog shivering on a chain in the snow. But that's what PETA's fieldworkers have found time and again during this long, bitterly cold winter.
Meet Squirrel. A PETA fieldworker stumbled upon this tiny fellow while delivering straw bedding to needy dogs in rural North Carolina. Squirrel's guardian had given him to her father because the little dog wasn't housetrained, and her father had promptly tied him up in the backyard with only a flimsy plastic doghouse for "shelter."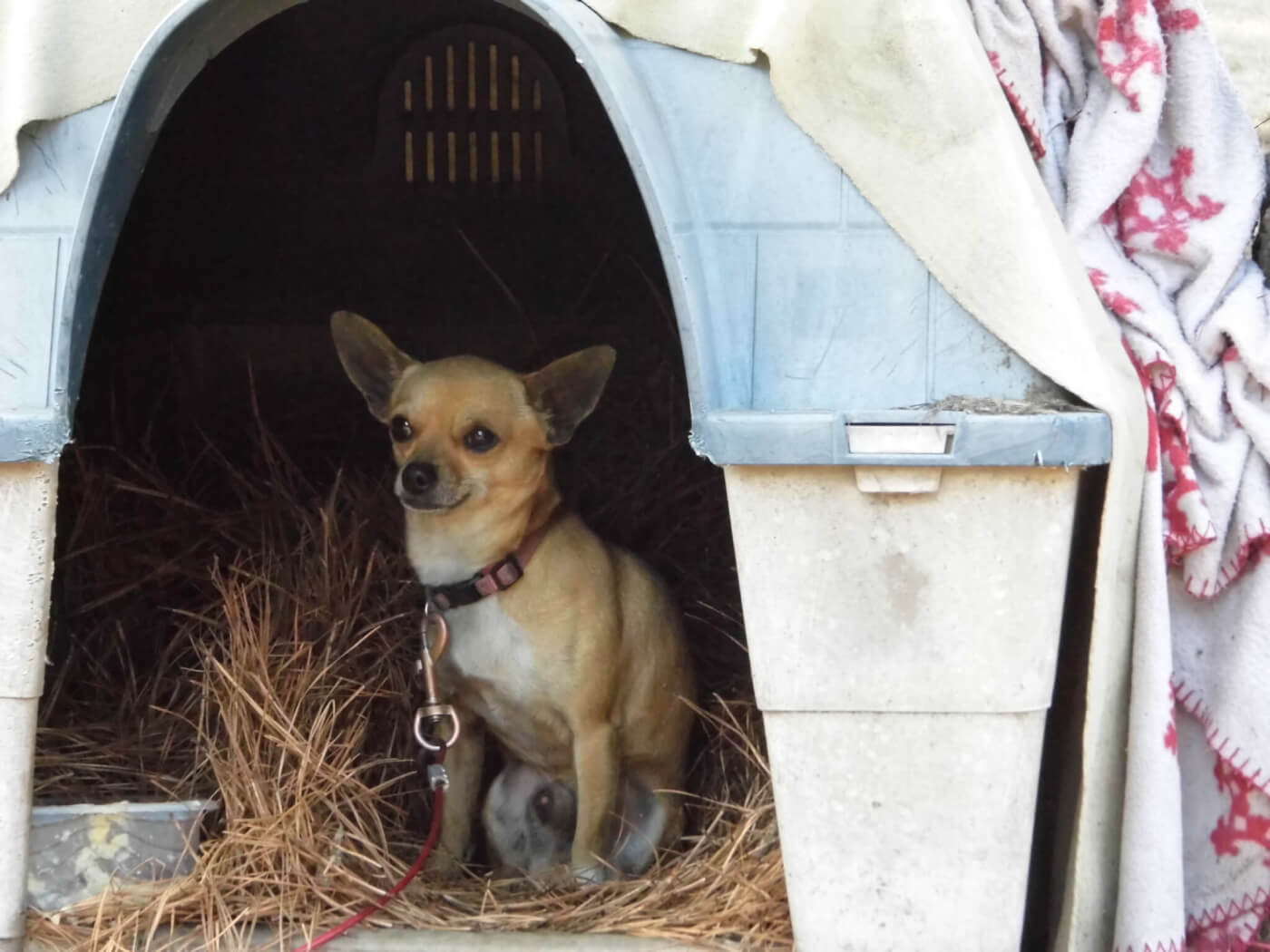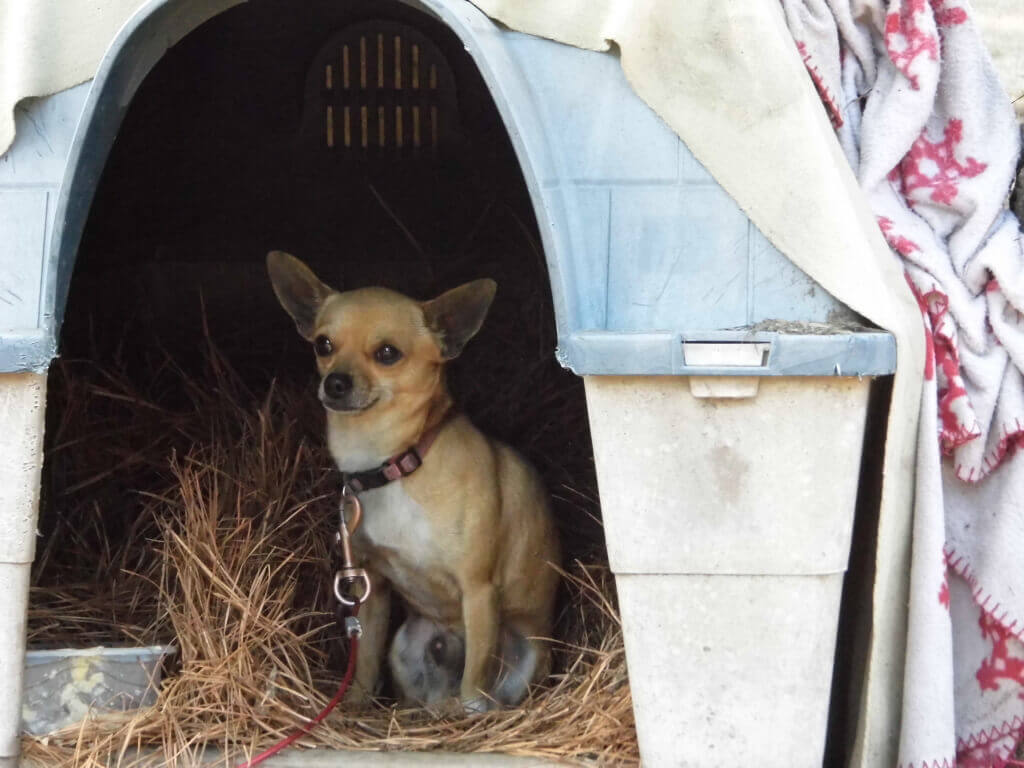 PETA's fieldworker tried in vain to convince the man to let him live indoors. Finally, after returning to visit Squirrel several times to take him straw bedding and food, PETA's fieldworkers learned that Squirrel's owner was getting married and needed to find him a new home. We snatched Squirrel up right away!
After being neutered and micro-chipped, Squirrel found a home with a wonderful  family in New York. When he's not accompanying his new "mom" to work, Squirrel (now called Ringo) can usually be found snuggling on the couch with a 6-year-old human family member.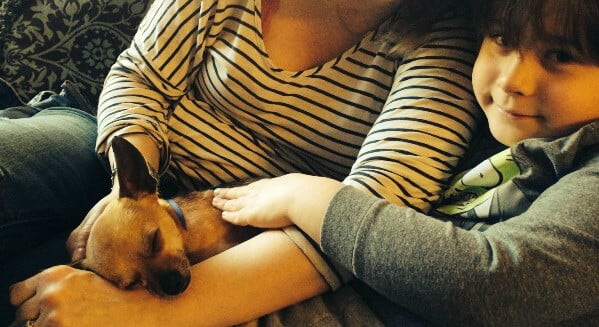 Sophia and Simon were born on a freezing winter's day. A PETA fieldworker found them in an outdoor pen on a bone-chillingly cold day. One of their siblings had already died. Although the puppies were 8 weeks old, they were tiny—Sophia weighed just 24 ounces.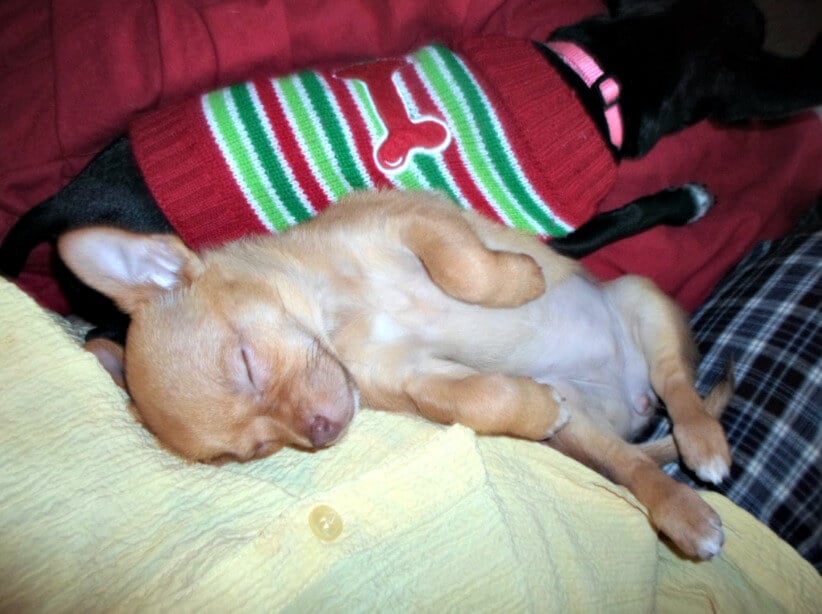 PETA's fieldworker explained to the dogs' owner that puppies are extremely susceptible to cold weather, especially small shorthaired breeds, but rather than taking them indoors, the owner gave them to PETA. Both have been adopted into loving homes.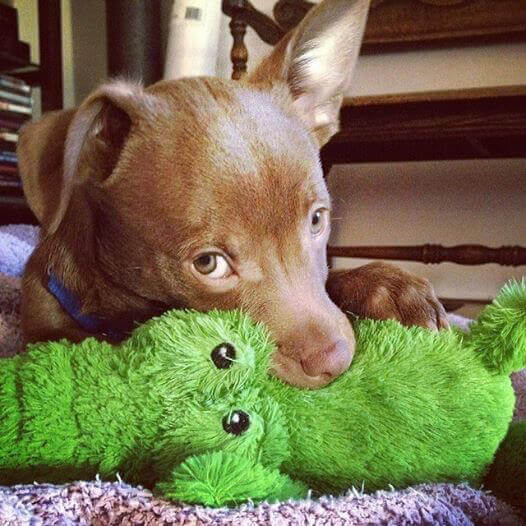 What You Can Do
A life relegated to a doghouse outside in the cold is no life at all, and winter weather is especially dangerous for small, shorthaired, young, and elderly dogs, who can quickly succumb to exposure. If you see any dog left outside without adequate food, water, or shelter, call the authorities right away. If you don't get results, call PETA.