PETA volunteers first discovered Lady while delivering straw bedding back in the winter of 2012. The friendly Doberman mix was chained in a muddy backyard in Franklin, Virginia, with only a flimsy plastic carrier for "shelter." The volunteers provided her with fluffy straw bedding to tide her over until a custom-made PETA doghouse could be delivered a few days later.
PETA fieldworkers visited Lady again this winter to deliver fresh straw and were horrified to find that the sweet dog was just a ghost of her former self. Lady had no food or water and had wasted away to skin and bones. Even though our toll-free number was clearly stamped on the side of her doghouse, Lady's owner had never bothered to pick up the phone and ask for help.
Lady was obviously gravely ill, but her owner showed no emotion when PETA's fieldworkers pointed out that she needed urgent care. Nevertheless, he didn't hesitate to turn her over to PETA so that we could get her the emergency care that she needed. He just said, "I was thinking about getting rid of her anyway."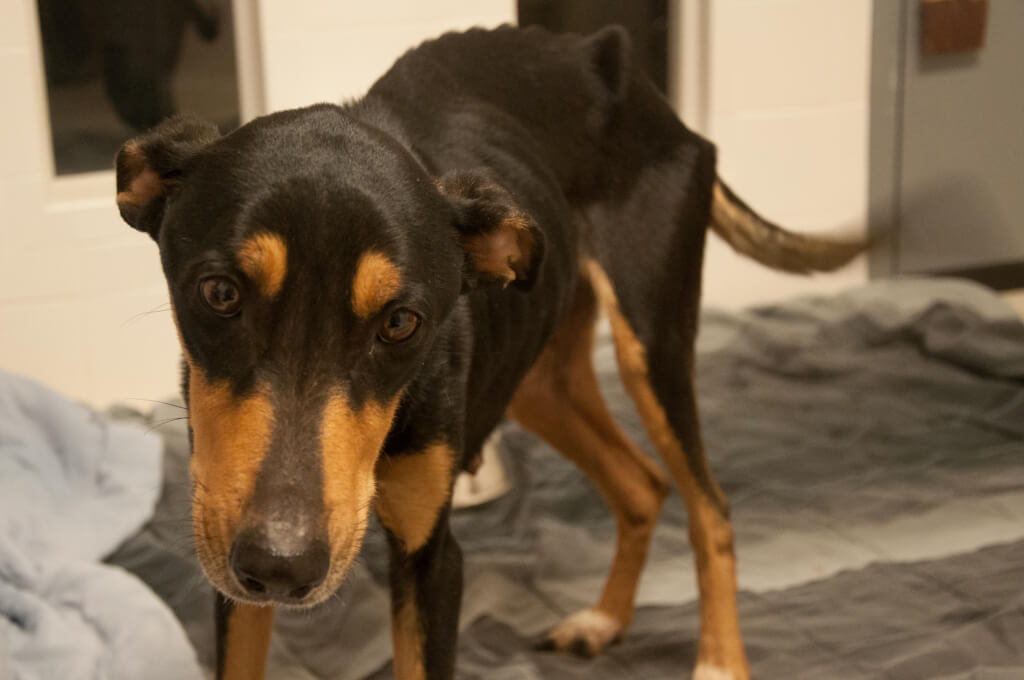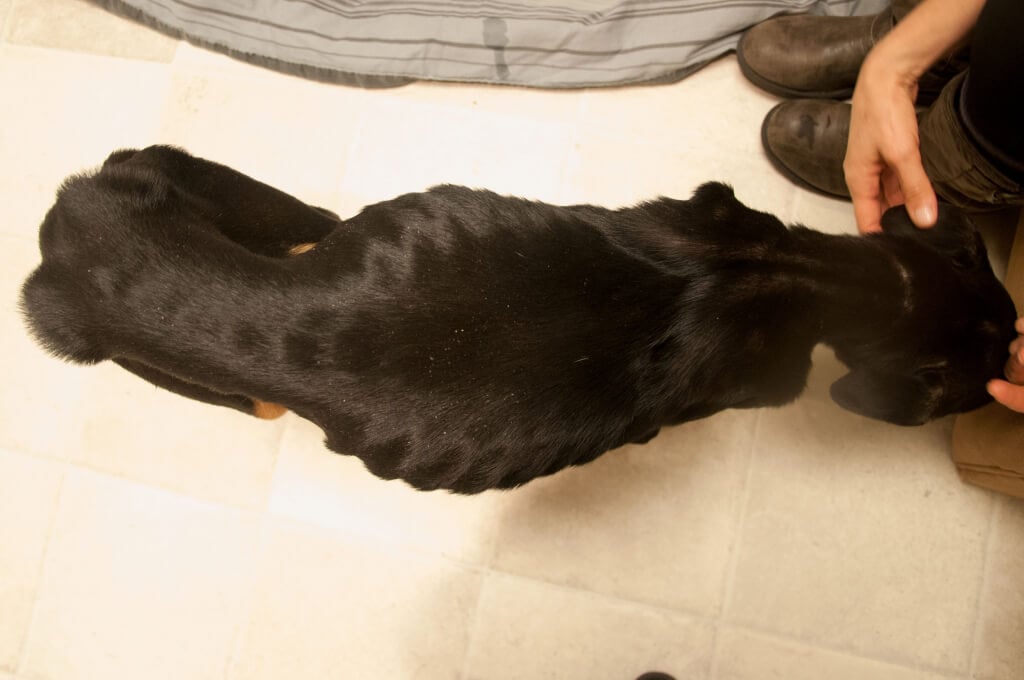 We quickly secured a spot for Lady at the high-traffic, open-admission Virginia Beach SPCA (VBSPCA), where, at PETA's expense, Lady was immediately treated for anemia, malnutrition, dehydration, internal parasites, and fleas. Lady would also have to be treated for heartworm disease—also at PETA's expense—once she was strong enough. VBSPCA staff christened her with a cheery new name—Holly Berry—before putting her up for adoption.
We're happy to report that Holly Berry recovered and was recently adopted by a wonderful family. She now shares a home with two other rescued dogs, Ellie Mae and Roxie Lou. Her new guardian—a VBSPCA board member—calls her the "ballerina dog" because she is so graceful and beautiful. Holly Berry has quickly adapted to being adored and loves trying to squeeze herself onto people's laps. She loves playing with her new canine "sisters," and once they've exhausted themselves, they collapse into a pile on their bed.
What You Can Do
Alert authorities right away if you ever suspect that a "backyard dog" is being neglected or abused. If you don't get immediate results, contact PETA for advice.