Tyson's chicken recall just keeps expanding. At last count, the company had recalled almost 12 million pounds of chicken flesh, the equivalent of more than 2 million birds' lives, because it could contain metal fragments. So after everything these birds went through—being crammed into dark, ammonia-filled warehouses; bred to grow unnaturally large, unnaturally quickly; and having their throats slit—in a final act of injustice, their bodies were thrown out like trash. And Tyson will certainly kill more animals to replace them.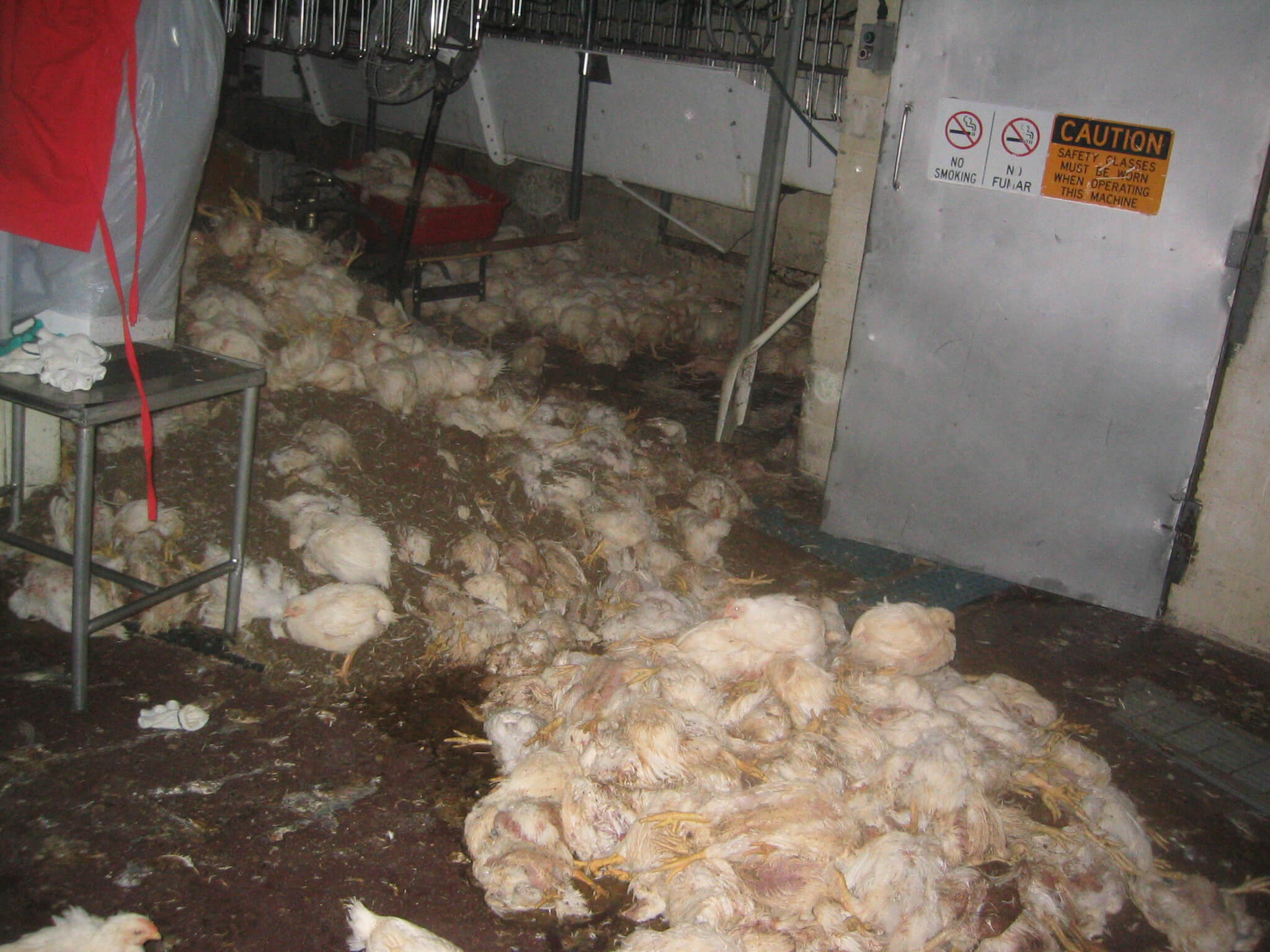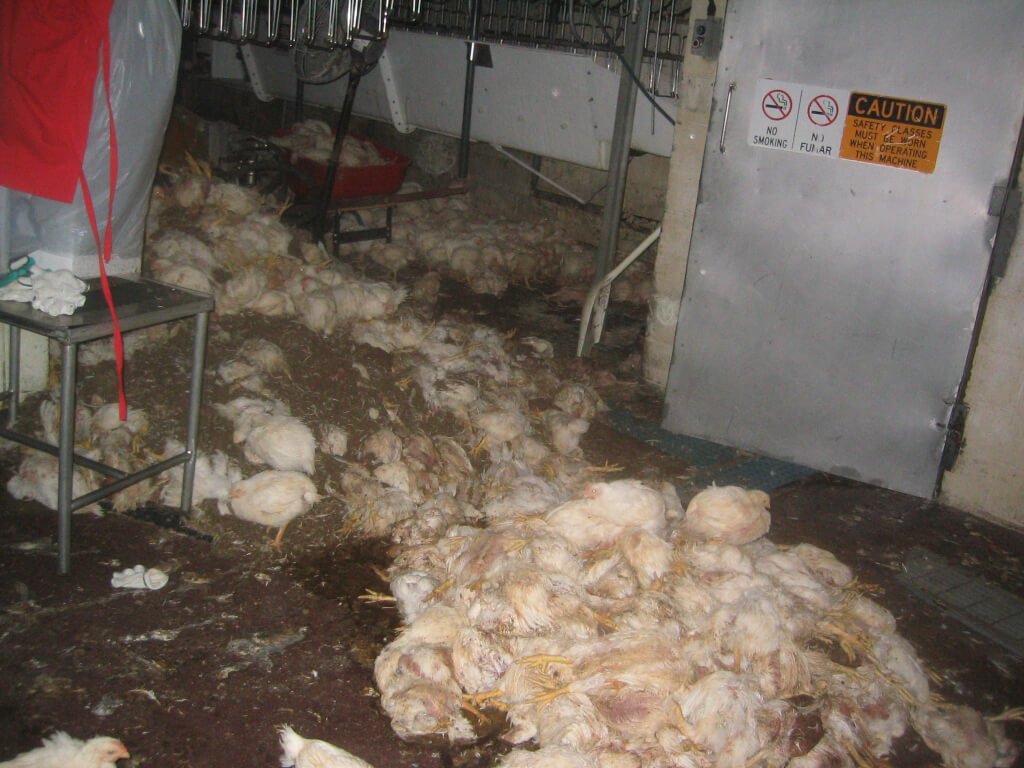 In the early days of the recall, PETA reached out to Tyson, urging the company to do something to make amends for wasting so many animals' lives—including by donating vegan food, such as Beyond Chicken Strips from Beyond Meat, to charities benefitting the homeless and malnourished. Tyson never responded.
Produce must be recalled sometimes as well, of course, but when it's animal flesh that's being recalled, you can bet that more animals will suffer to make up for the company's losses.
On high-speed slaughter lines, birds are yanked out of crates, thrown upside down into shackles, and sent on a mechanized belt down the slaughter line. Their necks are slashed open, and many of them are still alive when they're plunged headfirst into scalding-hot water to remove their feathers. Birds are exempt from the Humane Slaughter Act and have no federal legal protection.
There is no need to support this abhorrent abuse of animals. With so many faux-chicken products readily available in every supermarket, humans can easily choose these and other vegan foods that look and taste the same as their animal-derived counterparts, are better for their own health and kinder to the environment, and that no animal had to suffer and die for.
And the recall is one more reason why Tyson should hasten the transition to producing only plant-derived foods. There is a glimmer of hope: The company is planning to launch its own line of vegan meat products, which will be released as soon as this summer.