The Internet was enthralled when an adorable rat dragged a slice of pizza down subway steps to her home and cheered when a pizza-loving squirrel hauled a piece up a tree. However, the latest animal to go for everyone's favorite food has feathers, not fur.
PETA's own Dorothy the rescued chicken has discovered that she, too, has a taste for pizza pie (vegan, of course)! PETA staffers filmed her enjoying a slice of her own, topped with vegan cheese and fresh veggies.
Luckily, Dorothy will never have to worry about ending up on a pizza, only about what kind of toppings are coming her way. When PETA found her at a rural county fair, an injury to her wing had left a bone exposed. PETA took her in and made her a patient in our mobile clinics division and a valued staff lunchtime companion. Dorothy's wing has almost healed now, and soon she will be in a sanctuary with other hens.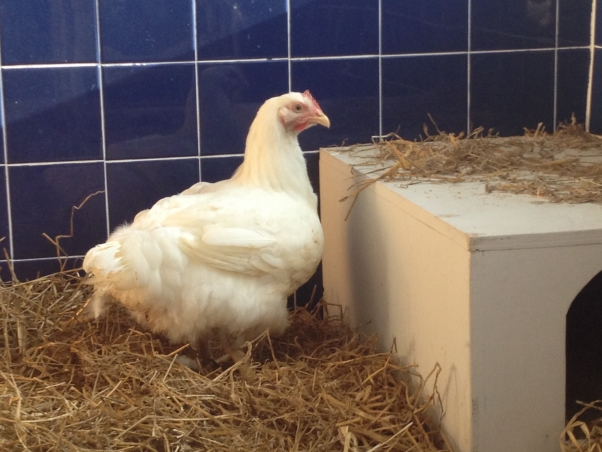 It's easy to help more chickens like Dorothy enjoy a life of freedom (and possibly Italian dishes). Just go vegan and start saving lives today!