UPDATE March 29, 2016: During a close examination of the veterinary records of Chai—the elephant who died prematurely in January at the Oklahoma City Zoo—PETA Foundation Wildlife Veterinarian Dr. Heather Rally found several indications that the zoo had failed to address conditions related to her illness adequately, prompting PETA to send a letter (available here) calling on the U.S. Department of Agriculture to investigate Chai's death and hold the zoo accountable for any violations of the Animal Welfare Act that it may find.
Originally posted February 2, 2016:
Considering what she's been through, it's astounding that Chai lived even 37 years—although still well short of an elephant's natural life expectancy.
//
The elephant's death is the second in Oklahoma City in four months. Four-year-old Malee died in October of a herpes virus, which also killed Chai's daughter, Hansa, in 2007.

Posted by The Seattle Times on Sunday, January 31, 2016
Chai, an Asian elephant, was born in Thailand. At just 1 year old, she was shipped around the world to the Woodland Park Zoo in Seattle, which attempted to breed her repeatedly and confined her and other elephants to only about an acre of land. During her 37 years, she was artificially inseminated at least 112 times. When attempts to breed her artificially failed, she was shipped away again to Dickerson Park Zoo in Springfield, Missouri, where it was arranged for her to mate with a male elephant.
But this change in location only added to Chai's suffering. Not accepted by the new elephant herd, she was reportedly rammed by the other elephants there, and one elephant even bit off a piece of her tail. She was also reportedly given  anti-anxiety medication by zookeepers and beaten with a bullhook.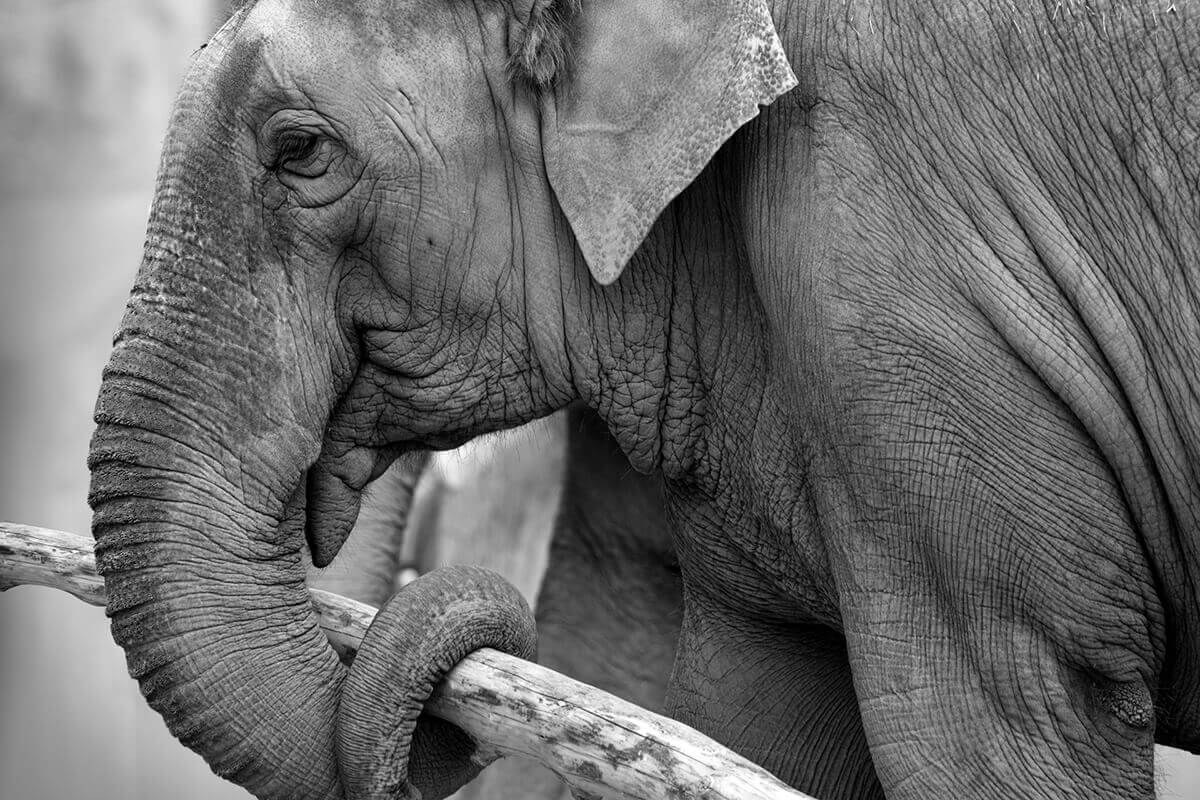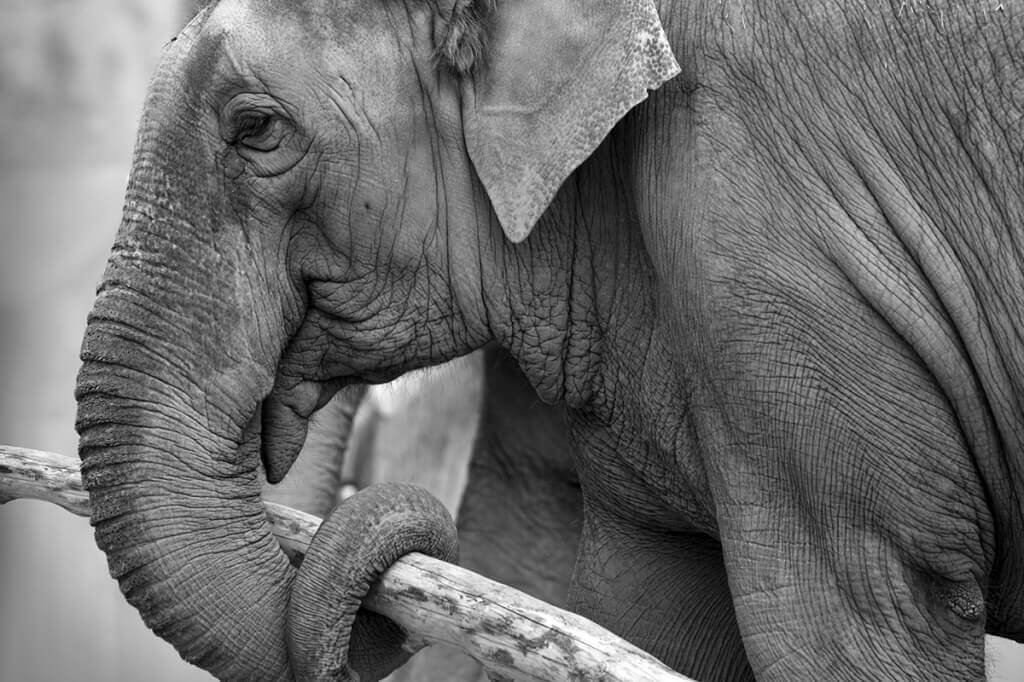 © freeimages.com/Andreas Krappweis
After she became pregnant, she was carted back to Seattle, where she gave birth to a baby named Hansa, which means "supreme happiness" in Thai. But any happiness that this family unit would know was short-lived. Hansa died at just 6½ years old from elephant endotheliotropic herpesvirus (EEHV), a deadly herpes virus that affects nearly 25 percent of elephant calves born in captivity and kills four out of five animals who contract it.
The zoo continued to try to breed Chai by artificial insemination, but these attempts proved unsuccessful. She would not give birth to another calf in her lifetime.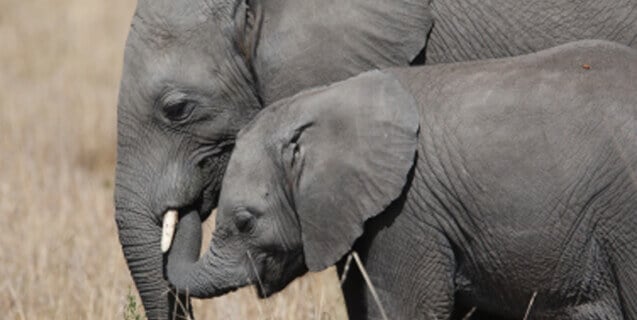 © iStock.com/GP232
In 2014, Chai had a brief moment of hope when Watoto, an African elephant with whom she lived in Seattle, died after suffering for a long time from arthritis. Watoto's death brought the Woodland Park Zoo's elephant exhibit and captive-breeding program under national scrutiny, and the exhibit was closed shortly thereafter. PETA and compassionate people everywhere called for Chai and the other remaining elephant, Bamboo, to be retired to a sanctuary. Surely, Chai's and Bamboo's 36 and 48 years in captivity, respectively, should earn them the right to live out the rest of their days in a sanctuary, where they could enjoy wide-open spaces and the company of many other elephants.
*This video shows Hansa and Watoto, two elephants who died at Woodland Park Zoo in Seattle, playing.
But Chai and Bamboo were not sent to a sanctuary—they were sent to the Oklahoma City Zoo, another zoo that has a captive-elephant breeding program. They arrived in Oklahoma in May 2015, and months later, a 4-year-old elephant named Malee, who had been suffering from a strain of EEHV, died suddenly at the same exhibit.
This week, four months after Malee's untimely death, Chai was found dead at the Oklahoma City Zoo.
For the sake of the elephants' health and safety, PETA is calling for this elephant exhibit to be shut down immediately and for the elephants finally to be sent to an accredited sanctuary, where they will never die unassisted, as Chai did.
//
PETA wants all of the Oklahoma zoo's elephants to be moved to an accredited sanctuary. The results of the necropsy into Chai's death may not be available for a couple of weeks.

Posted by KOMO News on Monday, February 1, 2016
Chai's story will serve as a cautionary tale and a powerful call to action to help the remaining elephants at the exhibit at the Oklahoma City Zoo, such as Bamboo, who reportedly has been walking the grounds of the exhibit searching for her lost friend.
What You Can Do
Elephants like Chai suffer immensely in captivity. Tell the Oklahoma City Zoo to do the right thing and close its elephant exhibit.