Her name was Lady, but she was hardly living the life of a Bridgerton.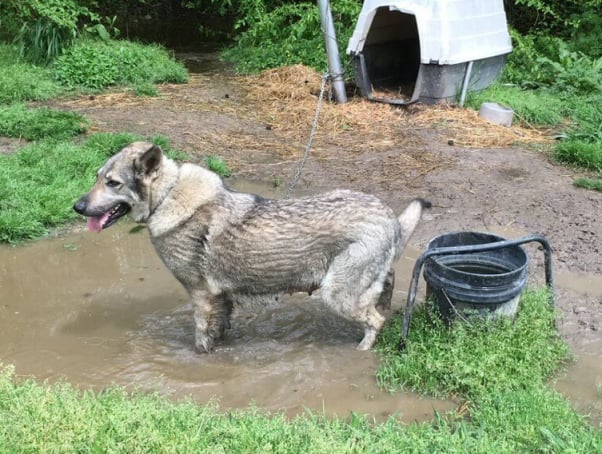 Chained outside 24 hours a day in a patch of mud that flooded up to her ankles when it rained, the closest thing Lady had to a manor was a custom doghouse made just for her by PETA.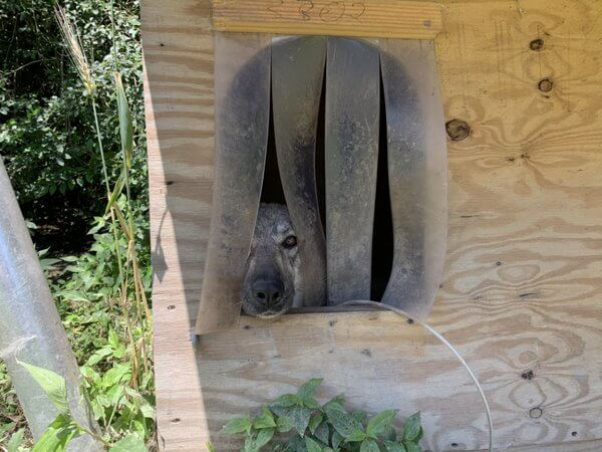 A lot of love went into the building of her doghouse, but PETA fieldworkers who visited her regularly knew that no amount of toys, treats, straw bedding, and ear scratches could ever take the place of a home with a loving family.
Unrelenting solitary confinement began to take an emotional toll on Lady. She became so frightened—even of PETA fieldworkers who showed her nothing but affection—that she crouched in terror, unable to muster the courage to stand up.
On some visits, she refused to come out of her doghouse, no matter how much fieldworkers coaxed and cajoled her. They feared that if this went on much longer, Lady might become so emotionally scarred that she would never trust people again.
But they refused to give up, and one day, her owner finally relented and agreed to allow PETA to place her with a family who would treat her like a true lady.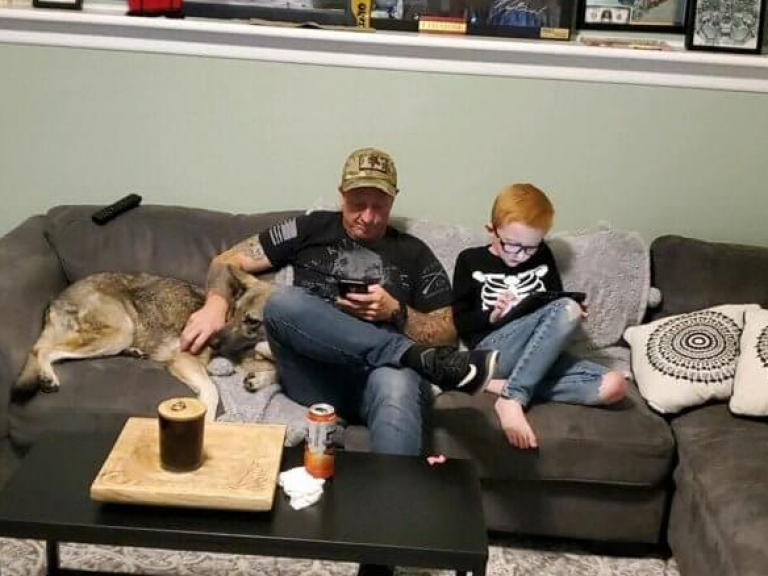 Lady's whole life changed in her new home (where she lounges on the sofa, leads her new "pack" on walks, and exchanges gentle kisses with family members), and so did her name. Her 8-year-old guardian has christened her "Wolfie von Fluffer Bottom," an aristocratic new identity that she has embraced with enthusiasm as she puts her past behind her.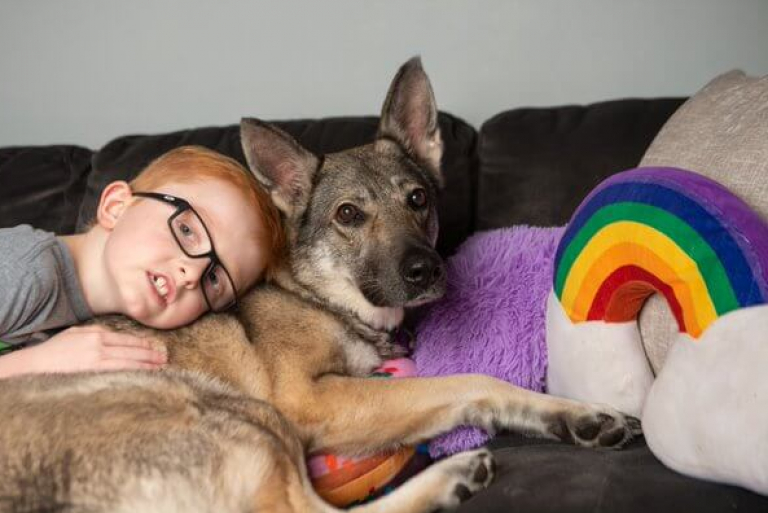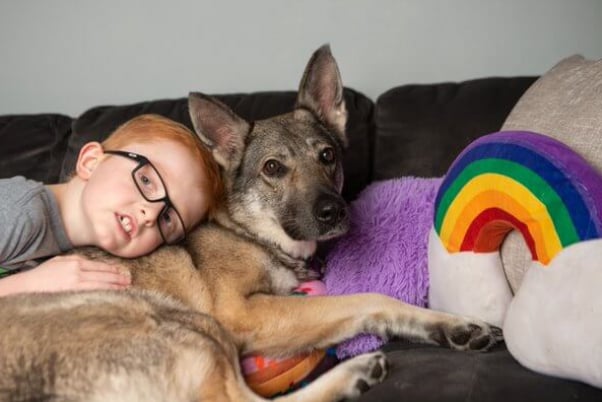 January is "Unchain a Dog" Month, and PETA encourages people to let their canine companions live indoors, where they can feel safe, warm, and loved. Please keep an eye out for "backyard dogs" like Lady, and alert authorities if you ever suspect that any dog is being denied adequate food, water, or shelter (or being otherwise neglected or abused).