Carl is a typical kitten. He likes to chase fluffy balls and play with dangly toys on strings. He likes to have his ears rubbed and purrs very loudly in gratitude. He likes to run between people's legs as they walk across the room.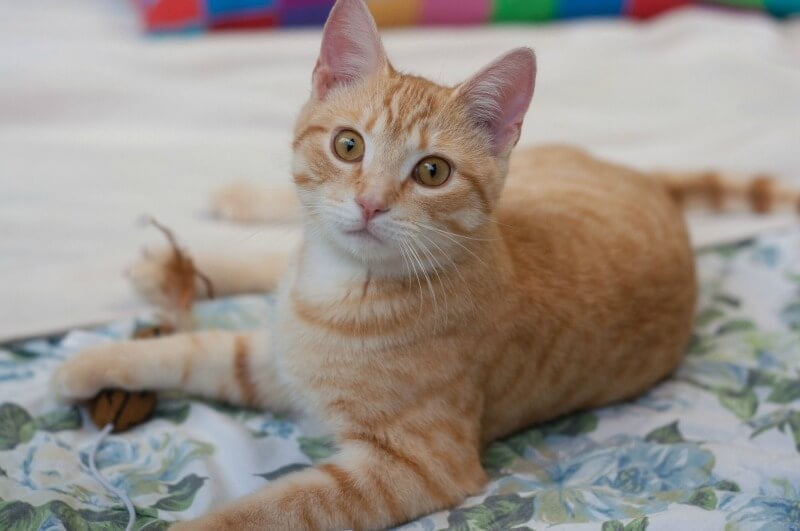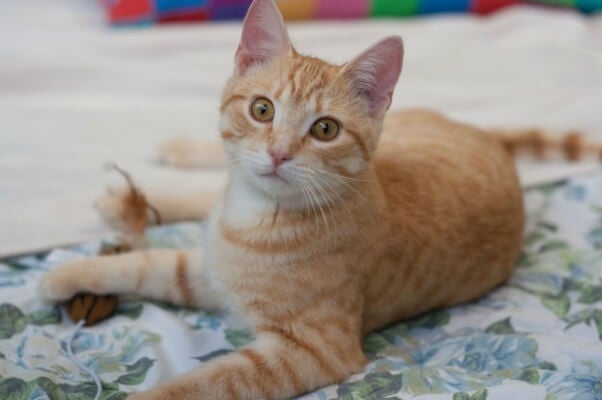 He's also curious. So when he heard unfamiliar noises coming from one of the guest rooms at PETA's Norfolk, Virginia, shelter and headquarters, the Sam Simon Center, he just had to check it out.
Judging by the expression on Carl's face, it's probably safe to say that a chicken was not what he was expecting when he peered through the glass.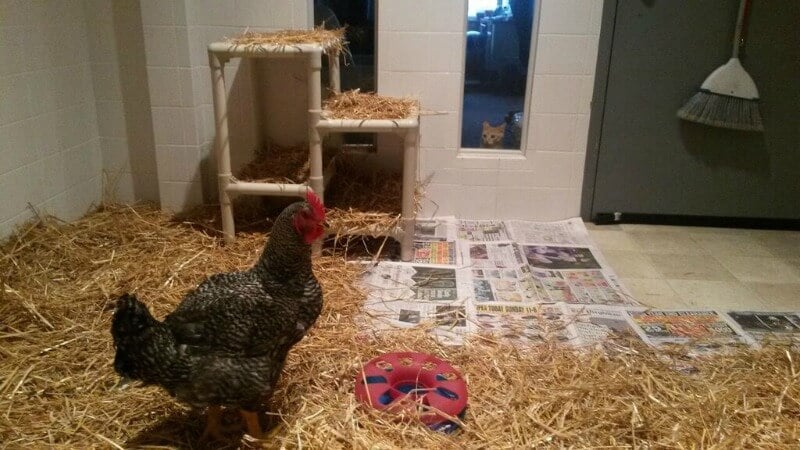 It's not often that we have chickens and kittens at the shelter at the same time. Loretta the chicken caught a lucky break when PETA fieldworkers visited her home to check up on the chained dogs there and her owner asked us to take Loretta because she could no longer care for her. Loretta rested up in one of our spacious guest rooms, rooting around in straw, climbing on a cat (er, chicken) tree, and eating cantaloupe balls.
Carl came to us after being left behind like a box of broken Christmas ornaments when his owner moved away from a trailer park in rural Virginia. Fortunately for Carl, the trailer park's manager called PETA for help when he realized that Carl was homeless.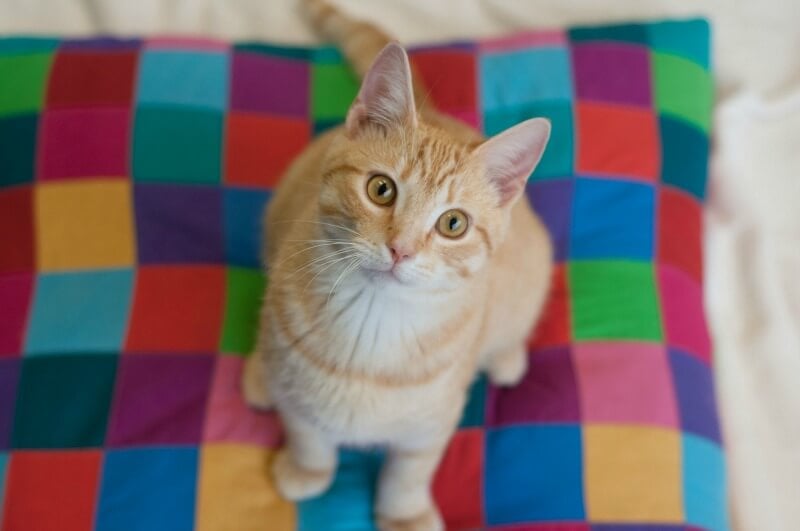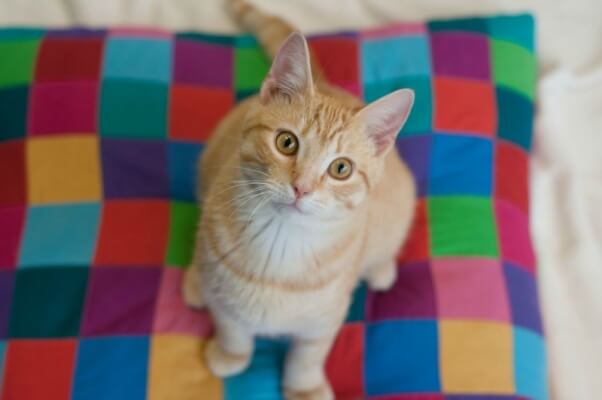 Thankfully, both Loretta and Carl have been adopted into loving vegan homes. We know they'll be very happy!