This morning, PETA sent a letter requesting that the Kentucky Board of Veterinary Examiners investigate veterinarian Ken Reed for apparently violating state veterinary-ethics laws by administering a powerful thyroid hormone to horses who don't have thyroid disease. In 2014 testimony before the Kentucky Horse Racing Commission, Reed stated that he prescribes thyroid hormones to all Thoroughbreds rather than diagnosing a specific disease in individual horses as required by law.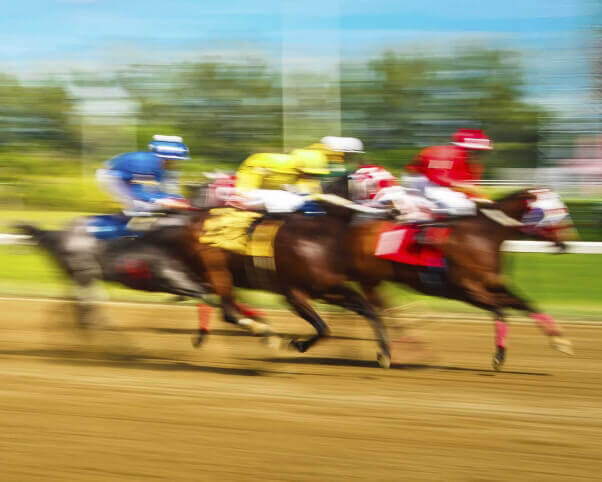 © iStock.com/Roberto A Sanchez
PETA points out that the New York State Gaming Commission recently confirmed PETA's allegation that trainer Steve Asmussen fed thyroxine powder to horses, even though "Asmussen Stable horses were not given individualized doses and that it is questionable whether each horse was evaluated clinically until an adequate maintenance dose was established." The commission fined the trainer $10,000 for administering the hormone to horses within 48 hours of a race. Dr. Reed prescribed the thyroxine administered at Asmussen's New York stable and could not produce records proving medical necessity when asked by the commission.
According to veterinary experts, prescribing drugs like thyroxine in this manner causes hyperthyroidism, which elevates metabolism, risking the horses' health. The California Horse Racing Board banned the use of thyroxine as a supplement after seven race horses from trainer Bob Baffert's barn died suddenly. All the horses had been fed thyroxine, apparently without any diagnosis of hypothyroidism.
Feeding horses a powerful medication for a disease they don't have—just to try to make them run faster—is dangerous and likely illegal. PETA calls on Kentucky authorities to investigate Dr. Reed and determine whether he's breaking the law and risking horses' lives.