After discussions with PETA, PVH Corp.—the parent company of Calvin Klein, Tommy Hilfiger, IZOD, ARROW, Van Heusen, and other brands—has confirmed that it's pulling from its shelves and banning any products made with angora. The announcement follows the release of video footage—shot by a PETA Asia investigator in China, the source of 90 percent of the world's angora fur—that shows workers violently ripping the fur from the bodies of screaming rabbits who have been tied by all four legs and stretched across a board or even suspended in the air.
By pulling all angora products from its international websites and shelves, PVH has done the right thing for animals and consumers. Angora production is cruel, and PETA urges all retailers to follow PVH's example and show that cruelty to animals has no place in their stores.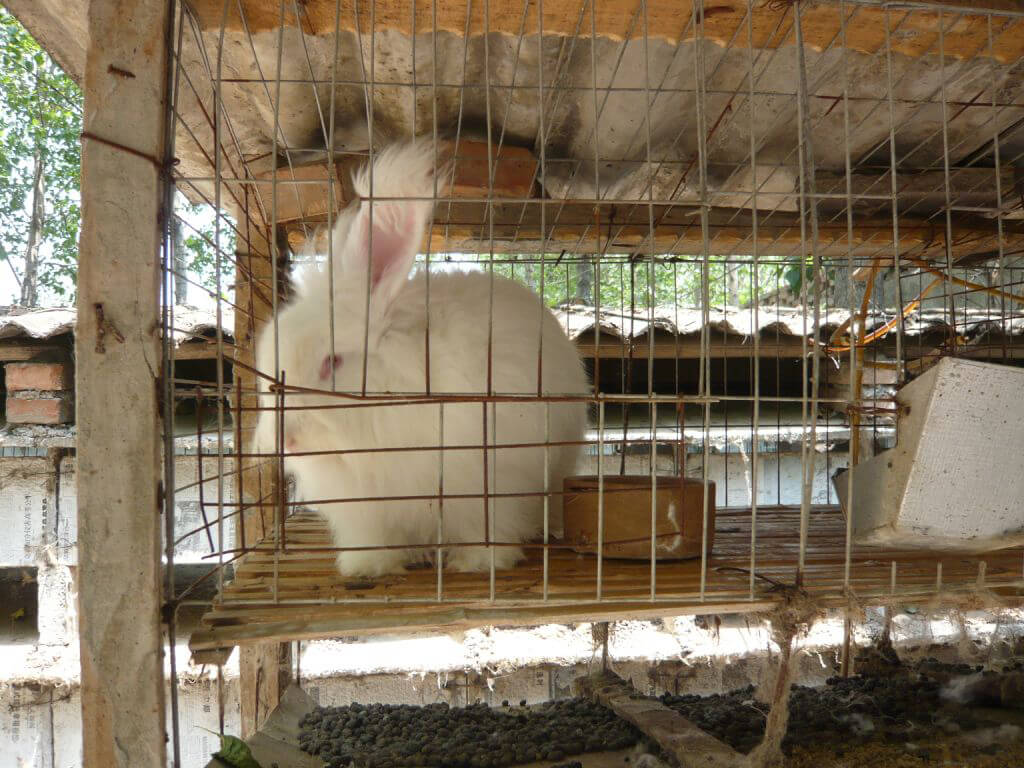 There are no penalties for animal abuse on rabbit farms in China and no standards that regulate the treatment of animals. PETA Asia's investigator documented rabbits, who are highly sensitive and social animals, lying in shock and isolation inside tiny, filthy cages after having had their fur ripped out. This process is repeated every three months for up to five years before the rabbits' throats are slit and they're replaced by new rabbits, who will endure the same grim fate.
Other top companies—including H&M, Topshop, and Esprit—have halted production but have not committed to a ban and have chosen to squeeze every last dime out of these rabbits by continuing to sell off their current stocks of cruelly produced angora. Companies that are truly committed to ethical and responsible business would act swiftly and with pride and remove any angora from their inventories, just as Perrier did when it pulled its water from shelves worldwide after some of it was thought to be contaminated.
What You Can Do
You can help animals by banning angora wool (and other cruelly produced fashions) from your closet. For help putting together a fabulous, animal-friendly wardrobe, check out PETA's How to Wear Vegan shopping site.