Following the indictments of 27 individuals on charges related to the doping of horses used for racing, PETA is calling for a closer look into the January death of one of them. An 8-year-old Florida-bred horse named XY Jet reportedly died after a "routine gallop" at Palm Meadows Thoroughbred Training Center in Boynton Beach, Florida. PETA is asking the Palm Beach County Police Department and the Hallandale Beach Police Department to launch investigations into possible violations of Florida's cruelty-to-animals laws by XY Jet's trainer, Jorge Navarro.
When XY Jet died of a heart attack, Jorge Narravo said the horse "was part of my family." Today indictments say, Narravo allegedly gave the horse a PED called "monkey," a blood-builder like EPO that can lead to cardiac issues and death. https://t.co/3pnbkYeOh0

— Eric Mitchell (@BH_EMitchell) March 9, 2020
Jorge Navarro appears to have a shady past. One trainer who worked with him reportedly claimed that he'd helped make multiple horses "disappear" whom Navarro had "killed and broke down." Navarro was indicted by federal authorities in March for the alleged administration of illegal performance-enhancing drugs (PED) to horses used for racing. According to that indictment, he allegedly directed a fellow trainer to administer a PED to XY Jet before a race at Gulfstream Park in Hallandale Beach in 2019. The PEDs allegedly favored by Navarro can cause horses to suffer heart attacks, which was reportedly XY Jet's cause of death.
XY Jet earned his human exploiters more than $3 million. He was "rewarded" with drugs and death.
In Florida, it's a crime to commit an intentional act that results in an animal's "cruel death, or excessive or repeated infliction of unnecessary pain or suffering." If Navarro pumped XY Jet full of PEDs and forced him to run, costing him his life, he deserves to be charged with cruelty to animals as well as for illegal drug use.
You Can Help Horses
Please send a polite message to your members of Congress urging them to cosponsor the bipartisan bill HR 1754/S 1820. PETA supports the measure, which would put the U.S. Anti-Doping Agency in charge of drug oversight, ban the use of all race-day medications, and include Thoroughbreds, Standardbreds, and Quarter Horses under its regulations.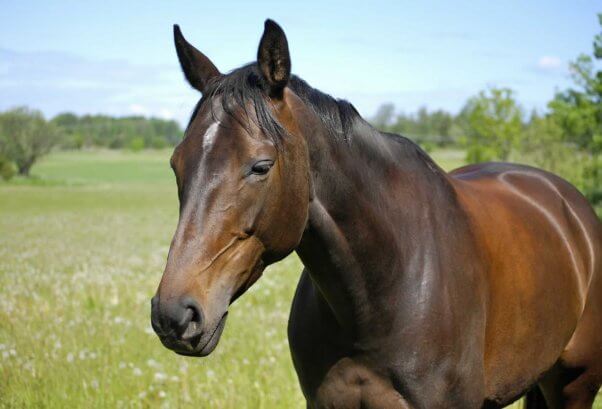 © iStock.com/kristoffer-hamilton