Concerned about the safety of both human and animal participants, Lake Elsinore, California, City Manager Grant Yates has denied a permit to the organizers of the cruel and dangerous Great Bull Run that had been scheduled to take place at Lake Elsinore Motorsports Park in March. PETA is sending a thank-you letter, along with flowers and vegan chocolates, to the city, which also provided PETA with valuable assistance during our groundbreaking Global Captive Breeders investigation last year.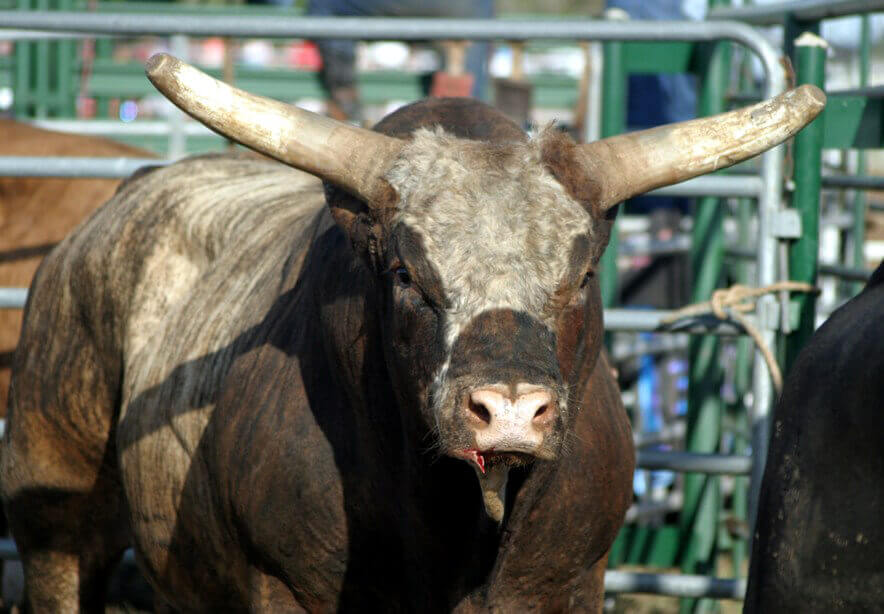 Intended to imitate the cruel Running of the Bulls in Pamplona, Spain, the event involves loading bulls onto trucks, potentially driving them hundreds of miles, and herding them into a pen, after which they are chased by riders on horseback, forcing them to bolt in panic through a chute into an arena filled with hundreds of screaming people. Along the way, they would potentially have crashed into barriers, collided with and injured one another, or fallen and broken their legs or other bones.
Bulls used in such events can also seriously injure runners and bystanders. Two people were hospitalized, including a man who was trampled by a bull, following The Great Bull Run at Virginia Motorsports Park in Petersburg, Virginia, in August. A venue in Minnesota has already canceled plans to host a bull run, citing safety concerns.
"We are the action sports capital of the world," said Yates in a news release announcing the decision to bar the event. "However, unlike most of the action sports and events in our community, this event invited inexperienced, untrained and unprotected participants to take part in what could be a dangerous and unpredictable activity."
What You Can Do
Despite receiving information from PETA and other concerned citizens about its inherent cruelty, organizers are still planning to hold The Great Bull Run at Royal Purple Raceway outside Houston in December. Please urge them to ensure the safety of people and animals by canceling this foolhardy event.