As part of PETA's campaign to end Texas A&M University's (TAMU) muscular dystrophy experiments on dogs, a larger-than-life "dog" was caged near campus on Wednesday, during World Week for Animals in Laboratories.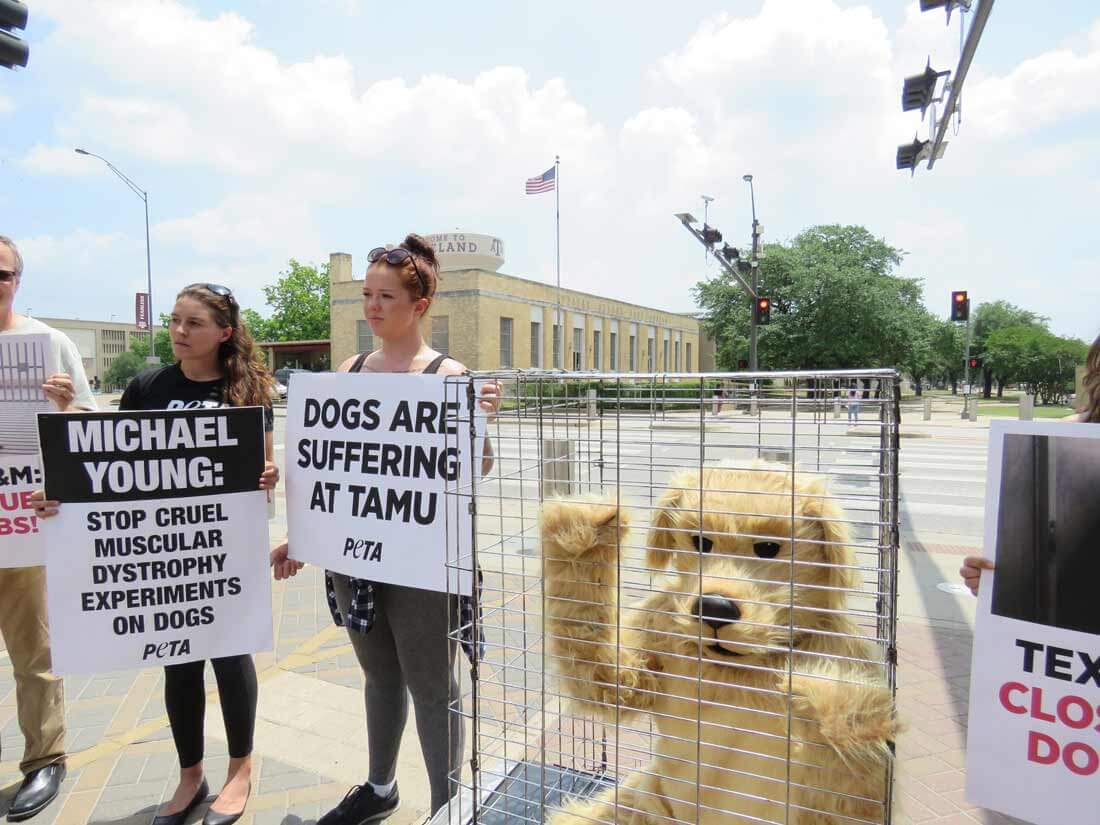 As TAMU's Board of Regents gathered for a meeting in College Station, supporters of PETA screened eyewitness video footage and displayed posters showing dogs who were deliberately bred to develop a crippling and painful form of muscular dystrophy. The animals struggled to walk, swallow, and even breathe in TAMU's laboratory. Those who didn't exhibit symptoms but carried the gene for muscular dystrophy were used for breeding—and were left to pace frantically on the hard, slatted floors and gnaw in frustration on the bars of small, barren cages.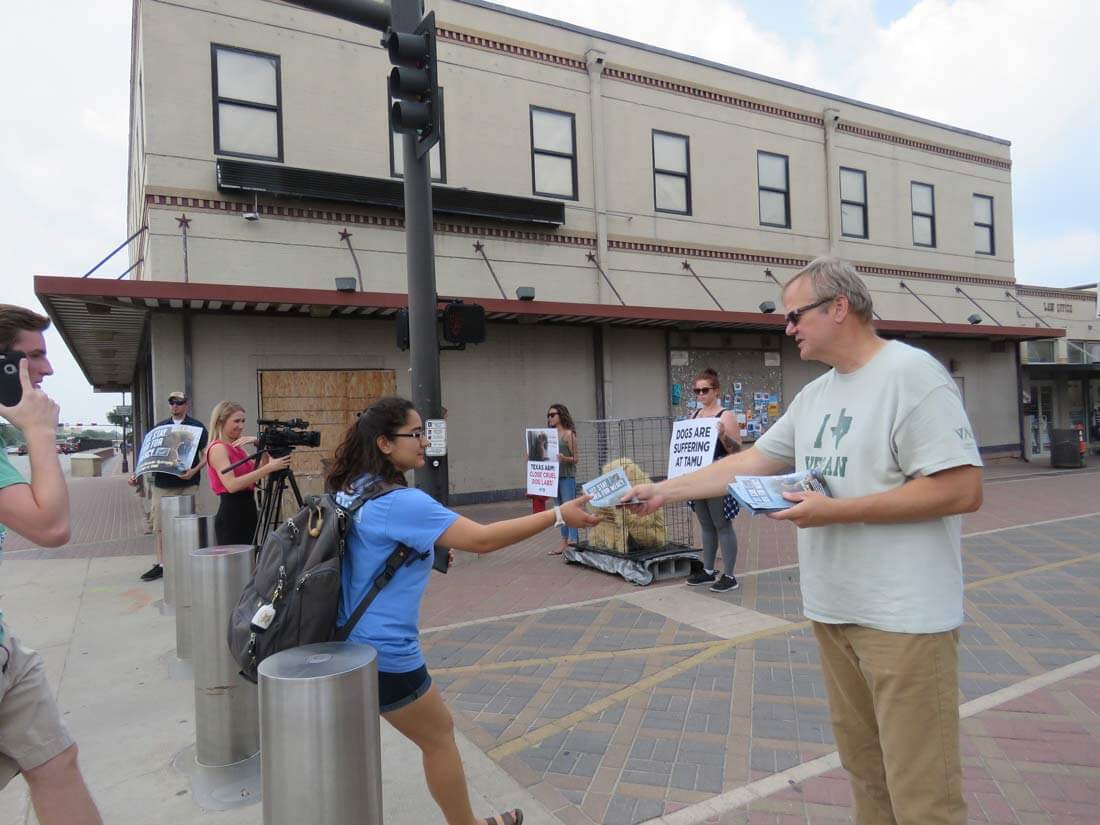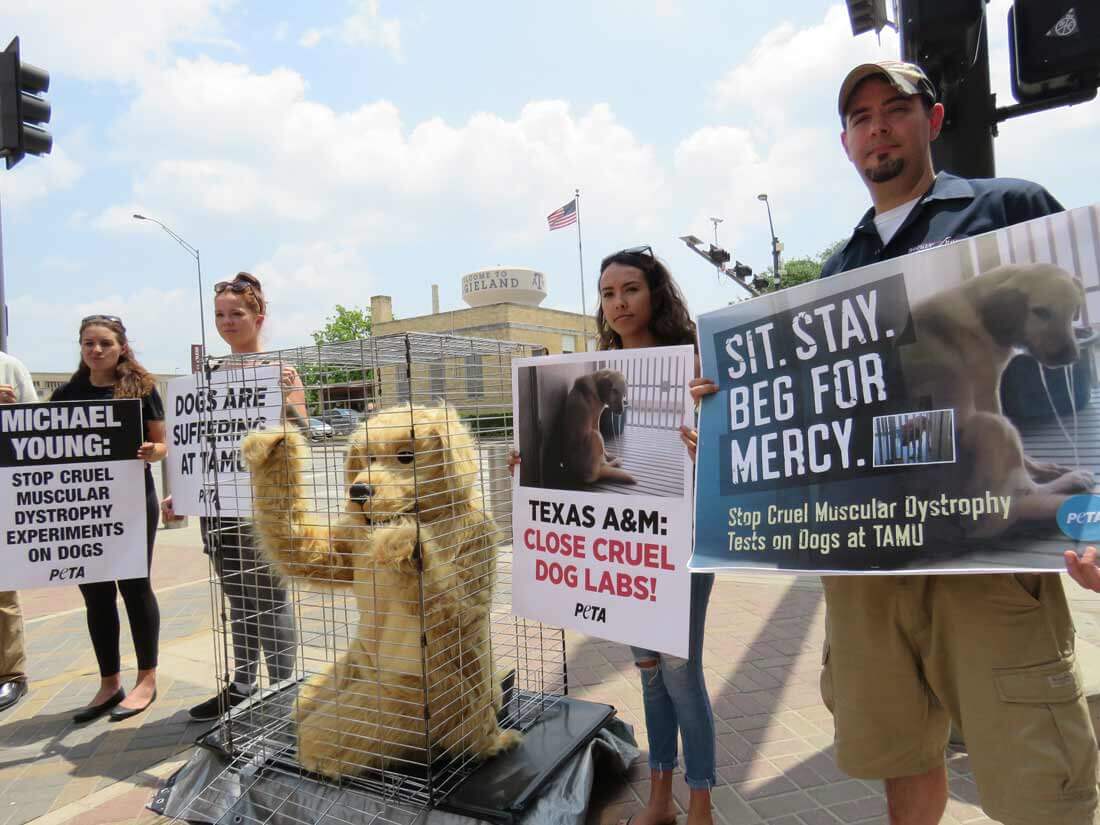 Dogs are being deliberately bred to be experimented on and die in Texas A&M's laboratories in cruel experiments that have not yielded a single cure for humans suffering with muscular dystrophy. We're calling for these useless experiments to end and for all surviving dogs to be adopted into loving homes.