Burberry, still reeling from PETA UK's little visit to their London store last week, got another unpleasant surprise this afternoon when four activists showed up at their 57th Street store in New York. Here's how it went down, according to one of the campaigners who was there:
Two activists went in the store with posters while 2 more waited outside with their bloody fur coats inside out and tucked under their arms. The 2 activists inside were picked up by security (literally) and removed from the store, but not before one activist managed to get inside the Burberry store window and start spreading fake blood all over…
Meanwhile, on the outside, the protesters spread fake blood all over the window display, summed up the finer points of the fur issue for passersby with chants like "Burberry tortures animals!" and (for the visual learners in the crowd) used TVs strapped to their bodies to show footage of animals being skinned alive for their fur. Check it out: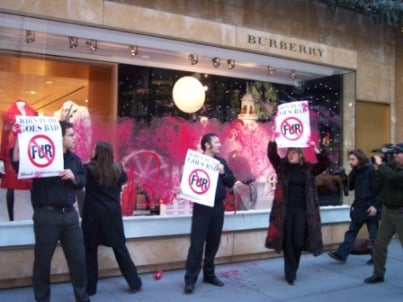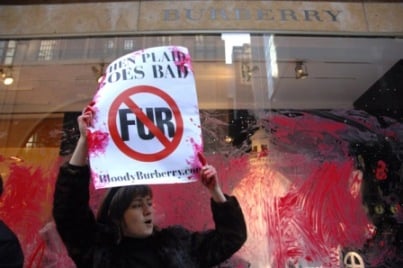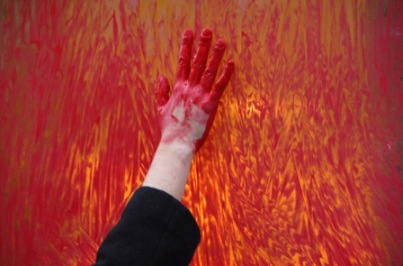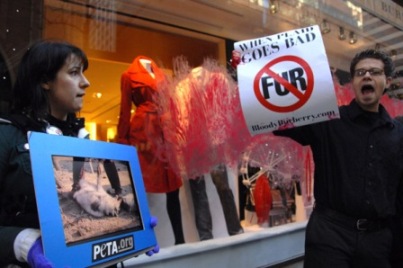 More pics after the jump.