Wearing little more than bodypaint and fluffy faux-fur tails and ears and carrying signs proclaiming, "Don't kill us for our skin," two PETA "foxes" were in Soho during New York Fashion Week on Saturday to urge fashion insiders to go fur-free.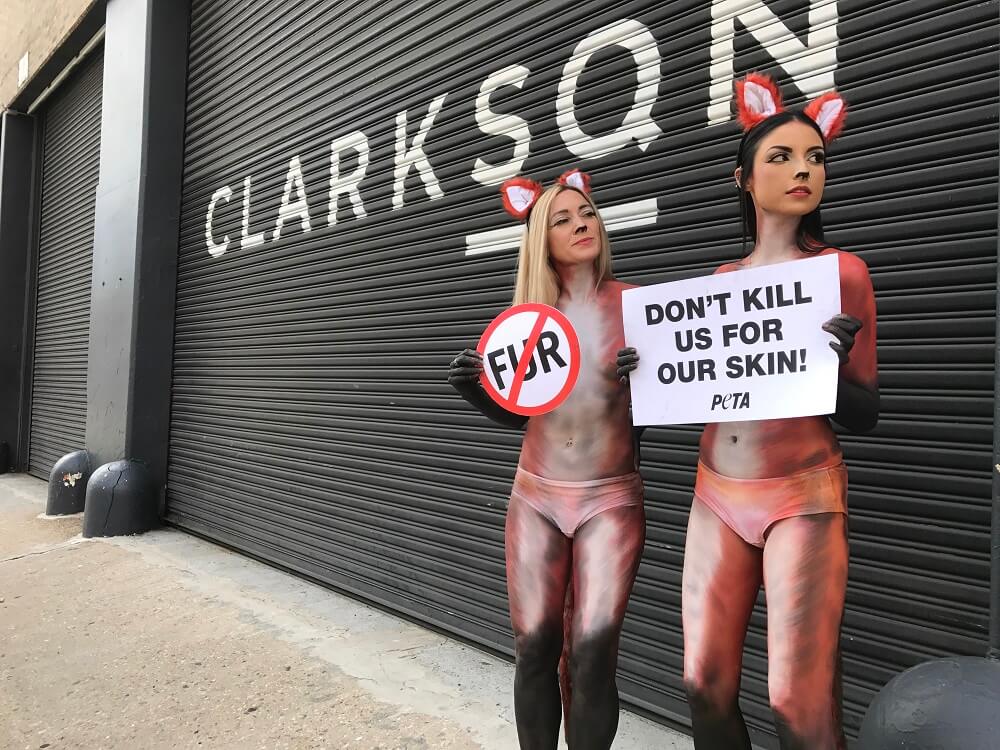 PETA's 'foxes' bared their skin so that animals can keep theirs.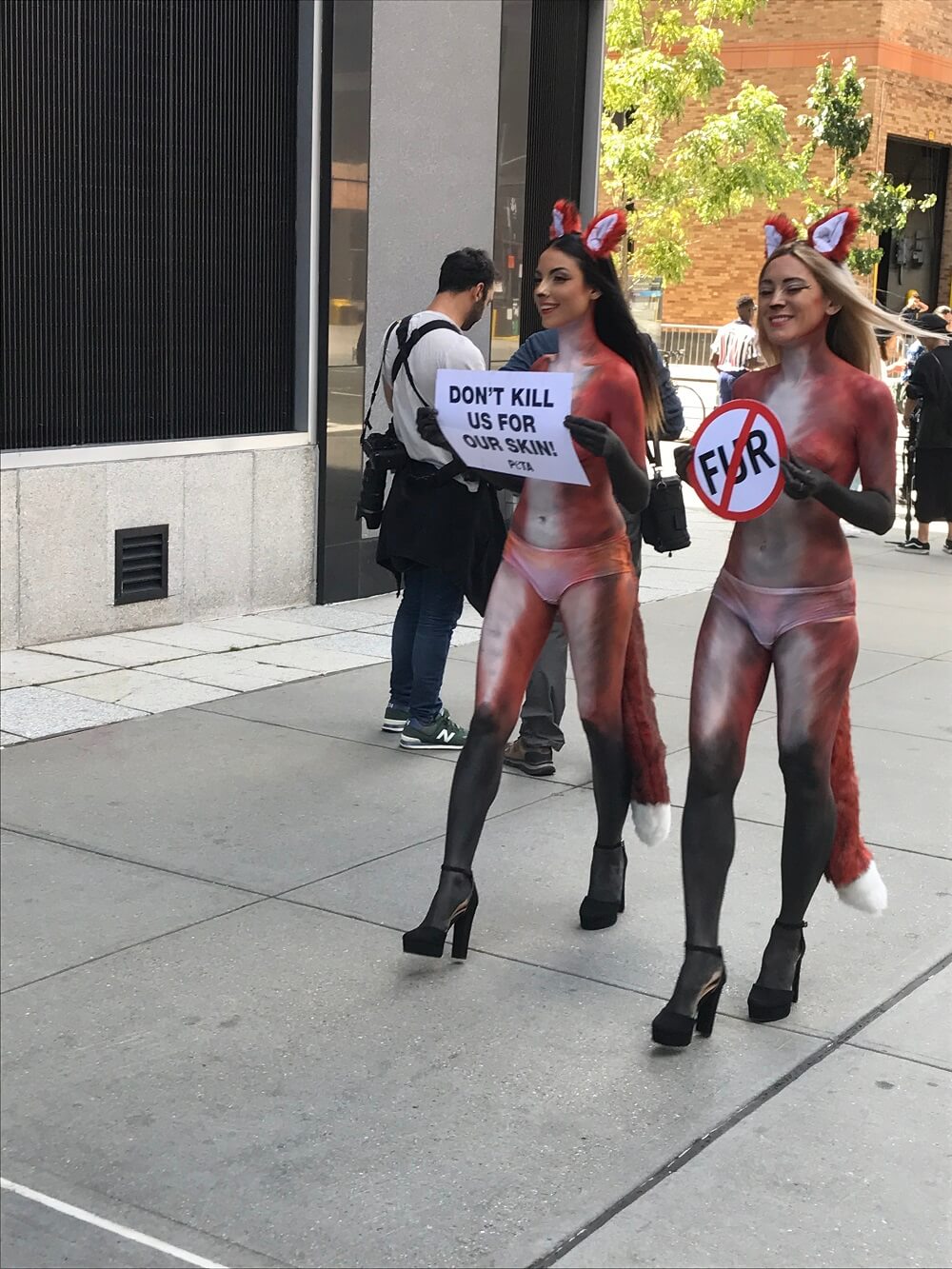 Every year, millions of animals are confined to cramped, filthy cages before being drowned, beaten to death, strangled, electrocuted, and even skinned alive in order to produce fur coats, collars, and cuffs. That's part of why a growing number of top designers and retailers have cut fur from their collections.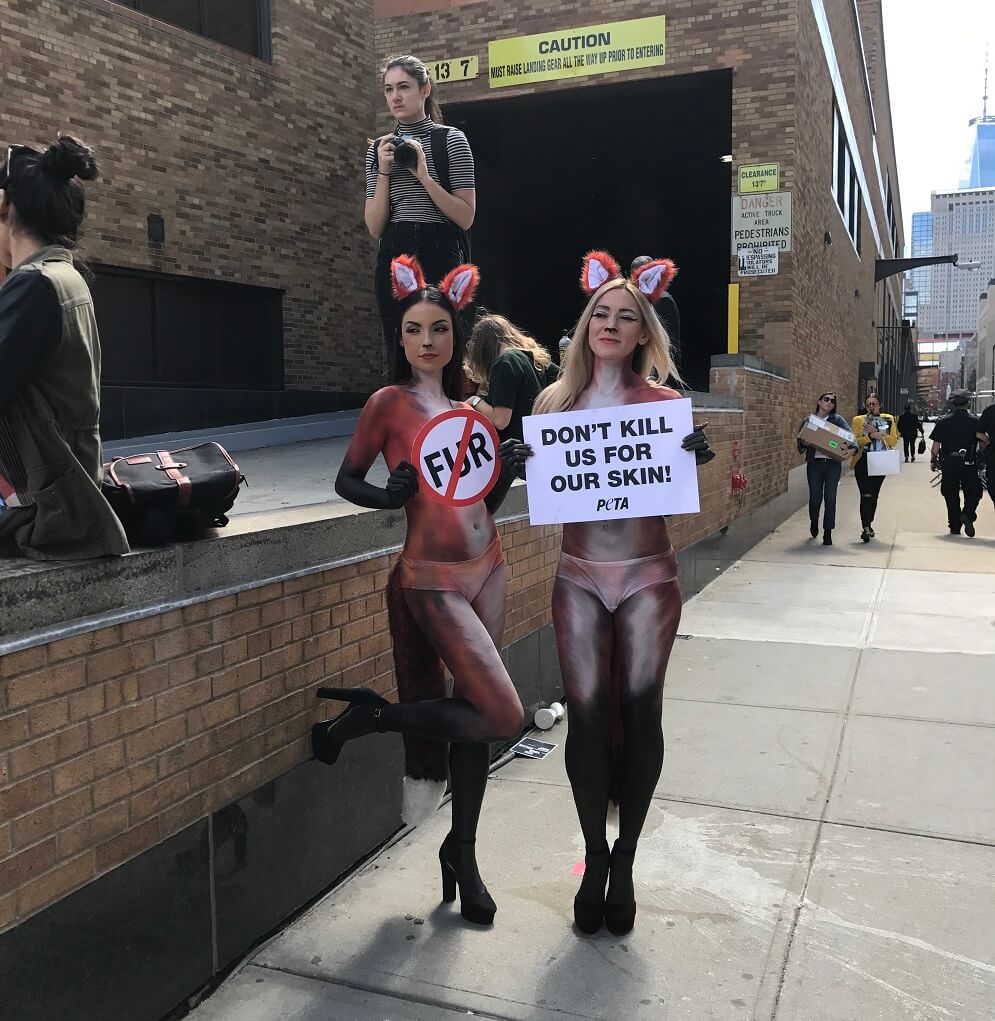 What You Can Do
There is no need to be cruel to stay warm and look cool. Cruelty-free fabrics and faux furs are available in stores everywhere, and PETA continues to work with designers and clothing retailers to encourage them to use and sell only animal-friendly fabrics.
Take a stand against cruelty to animals by signing PETA's fur-free pledge today!